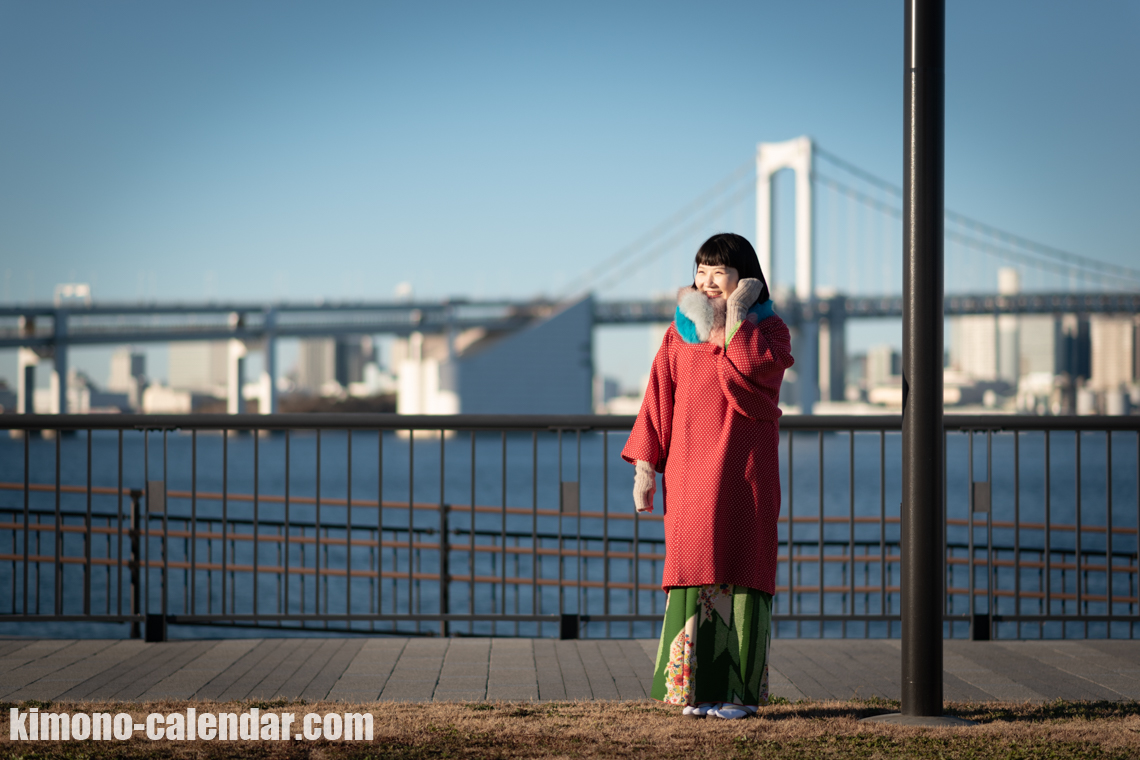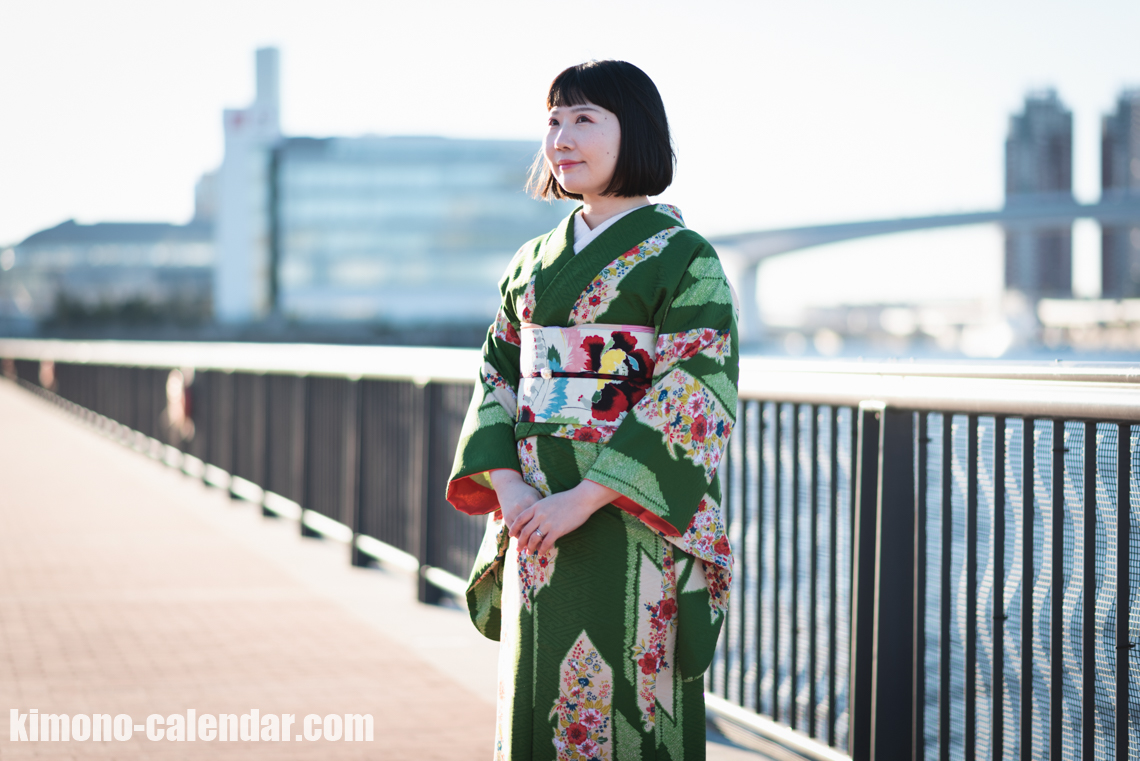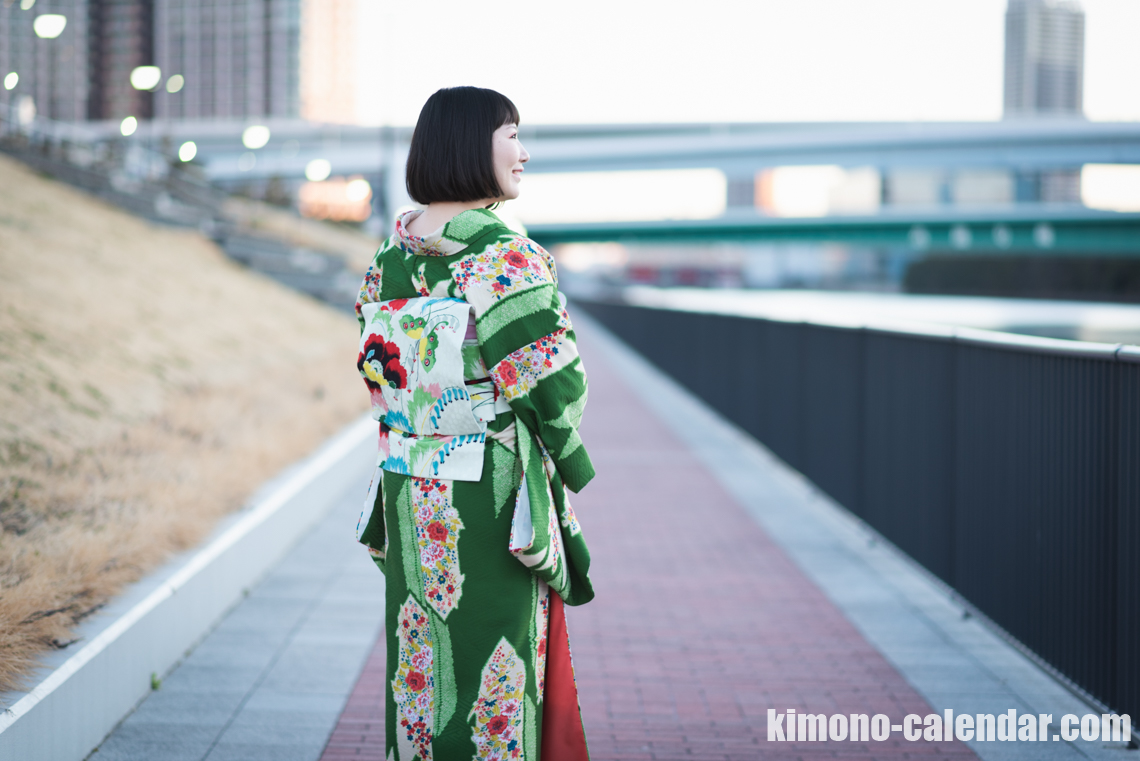 Q. May I know your name?
A. I'm Kurokawa.
Q. What is the point of this cordinate today?
A. I bought a coat, so I coorded it mainly.
Q. How often do you wear a kimono?
A. There are few opportunities to wear this month, about twice a month.
Q. What did you care about wearing the kimono with this weather and temperature?
A. I put on a coat. Also, I have correspond to firmly the part which is hard to measures against cold weather when wearing kimono, such as fur around the neck, arm warmer at the cuffs, and the tabi of the lining of the fleece.