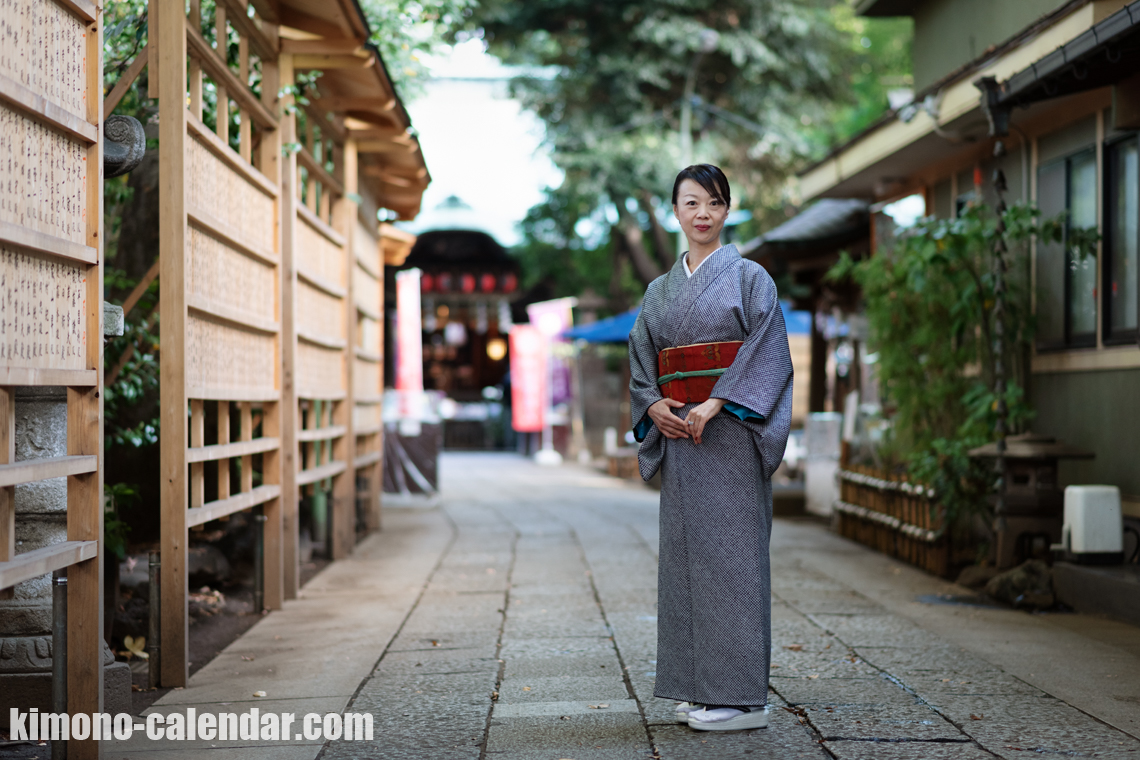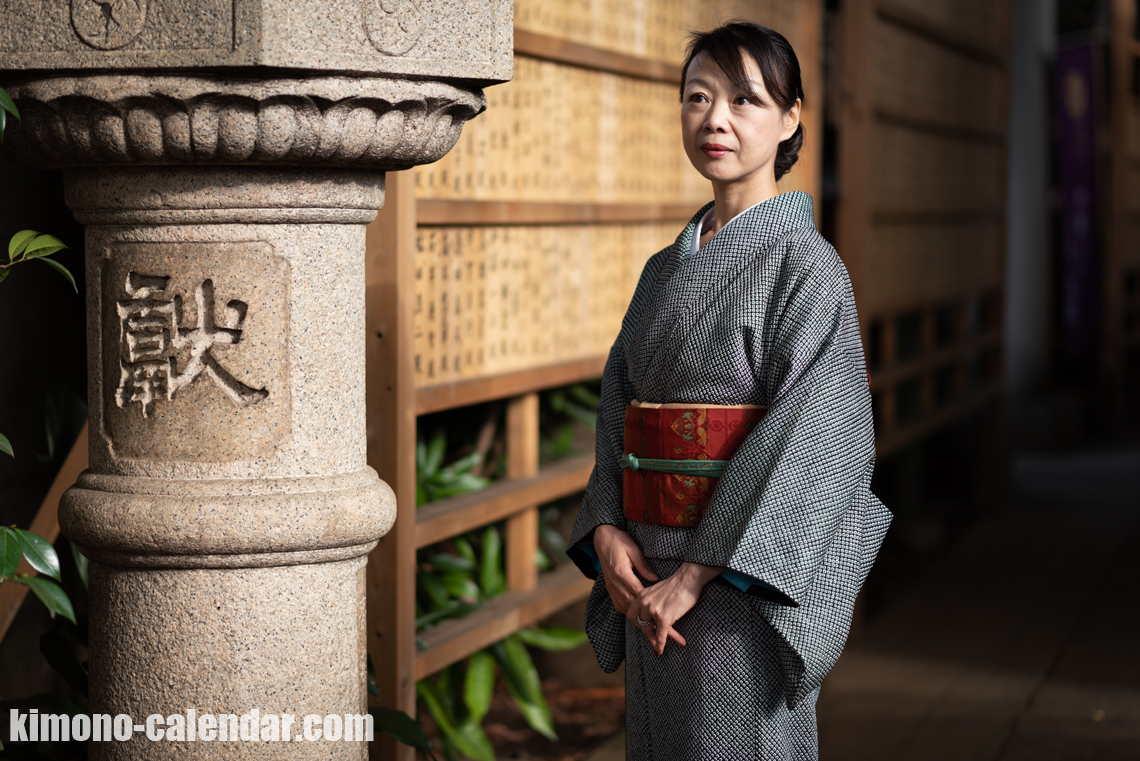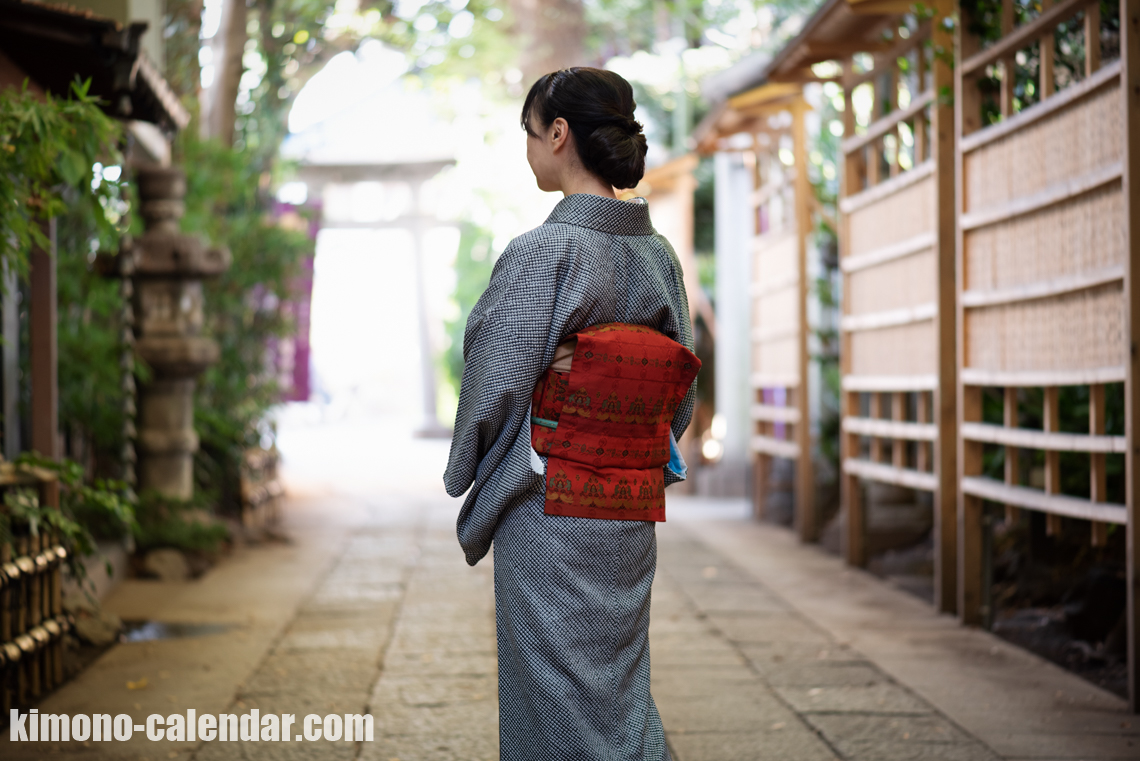 Q. May I know your name?
A. I'm Kyoko Asano.
Q. What is the point of this cordinate today?
A. I thought about coordinating mainly with black overall tie-dyed kimono I bought recently. I am coordinating with luxurious kimonos and casual obi. I chose red as the color of the obi is set off against the surrounding green.
Q. How often do you wear a kimono?
A. It is about 7 or 8 times a month.
Q. What did you care about wearing the kimono with this weather and temperature?
A. Nothing in particular.