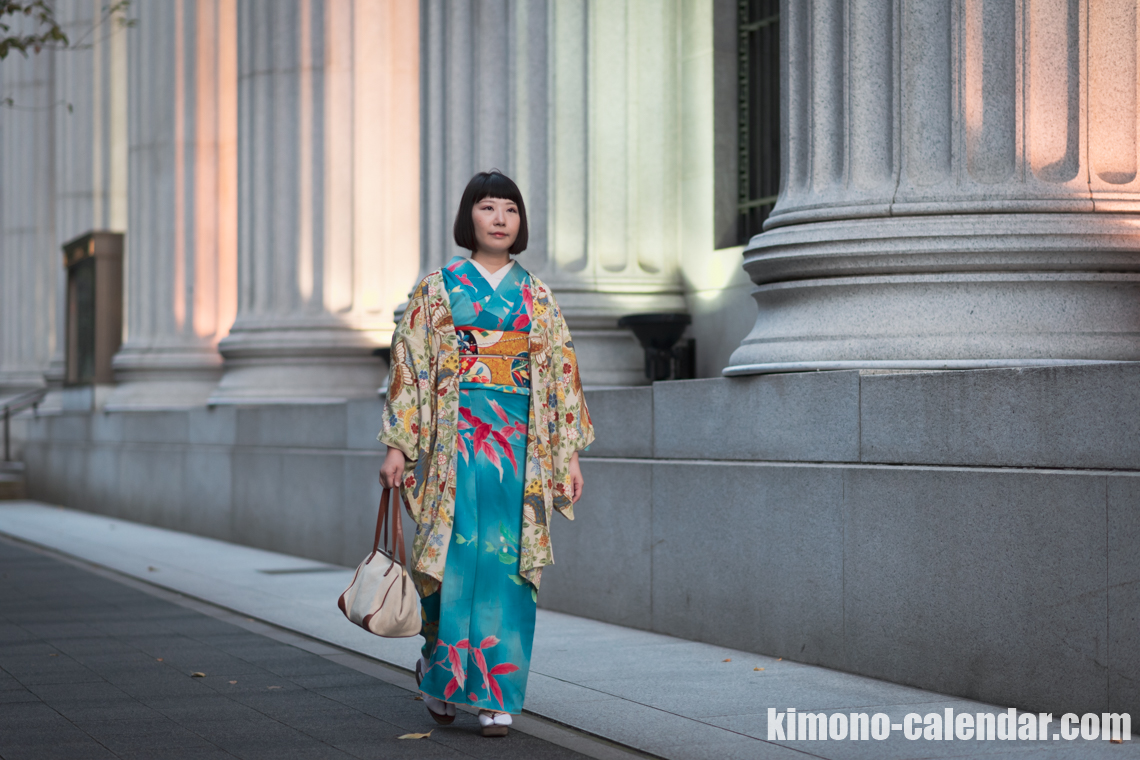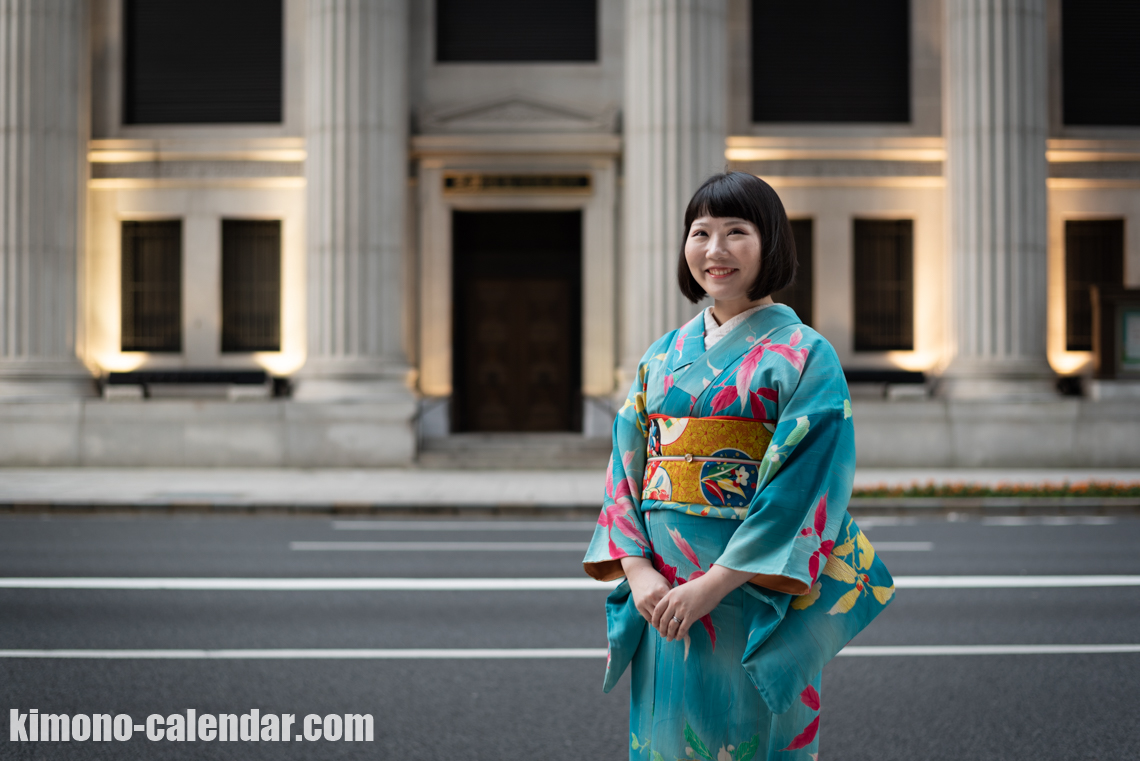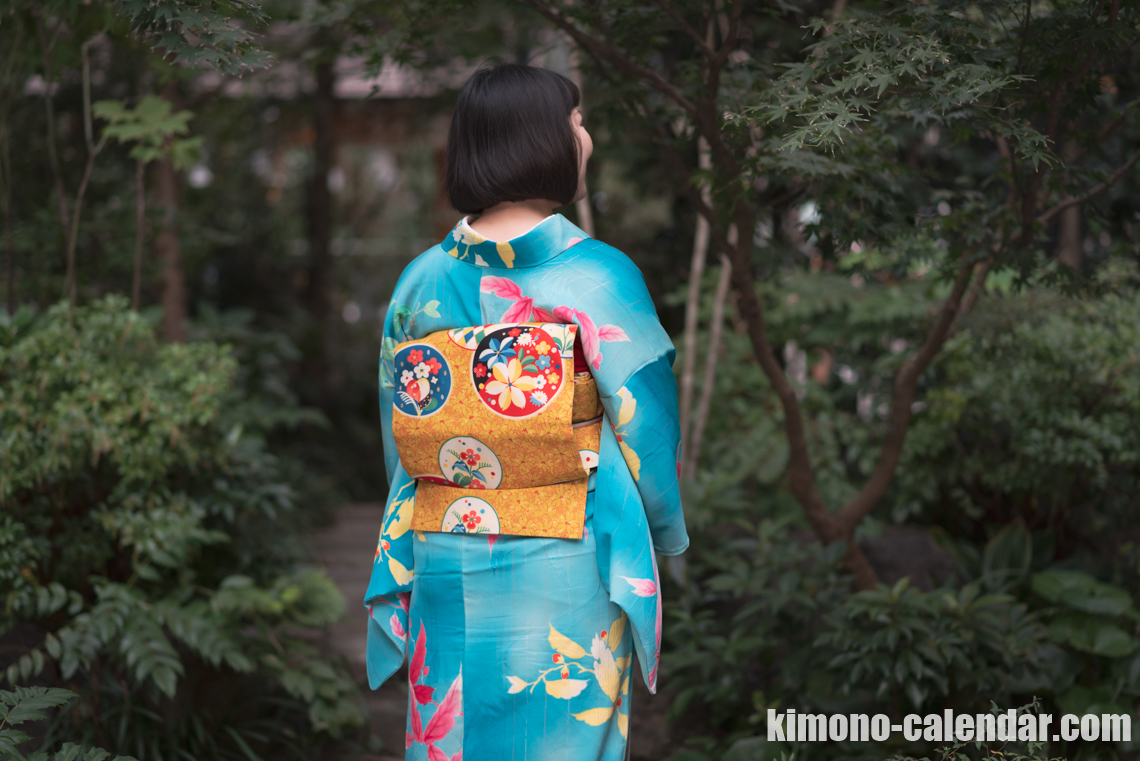 Q. May I know your name?
A. I'm Kurokawa.
Q. What is the point of this cordinate today?
A. I coordinated it according to the komon-kimono of the autumn sky color.
Q. How often do you wear a kimono?
A. It's about two or three times a month.
Q. What did you care about wearing the kimono with this weather and temperature?
A. Nothing in particular.