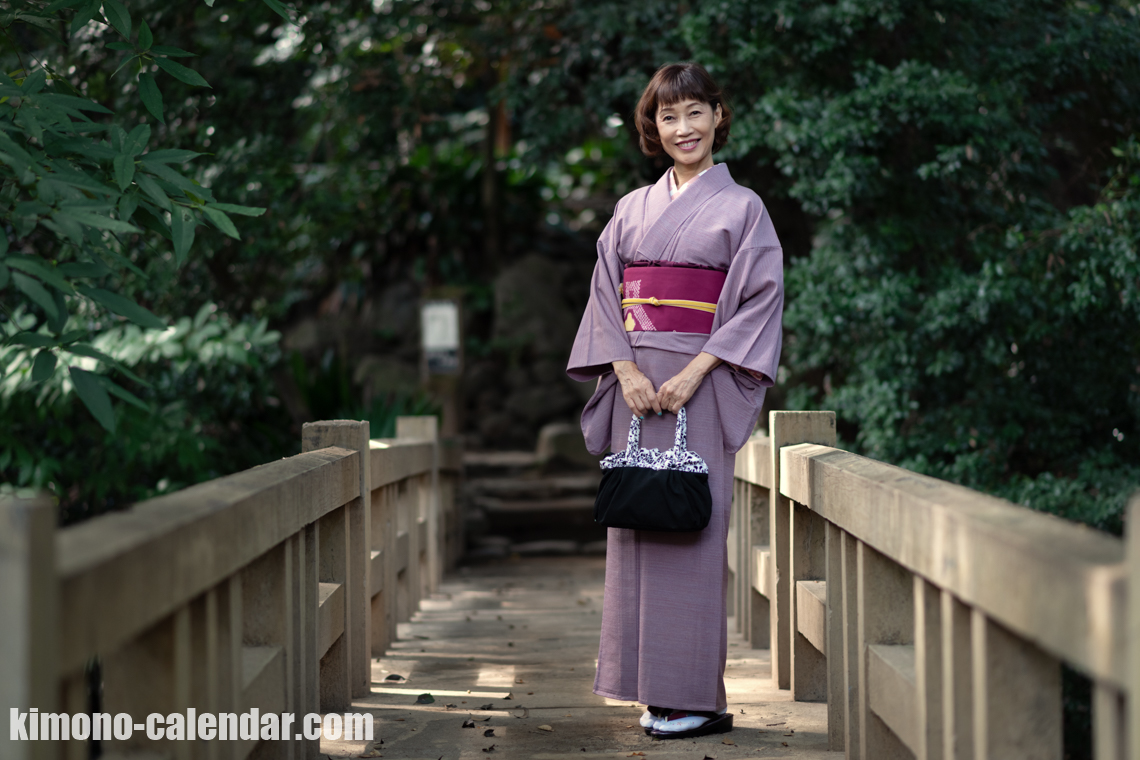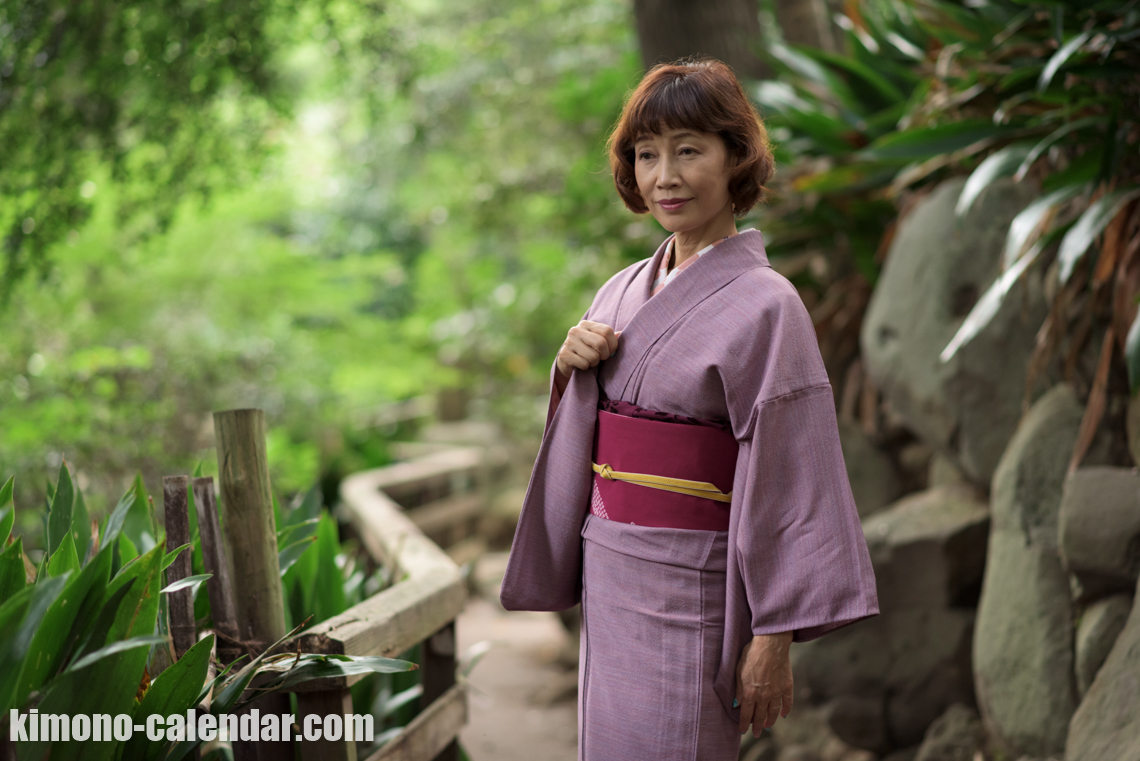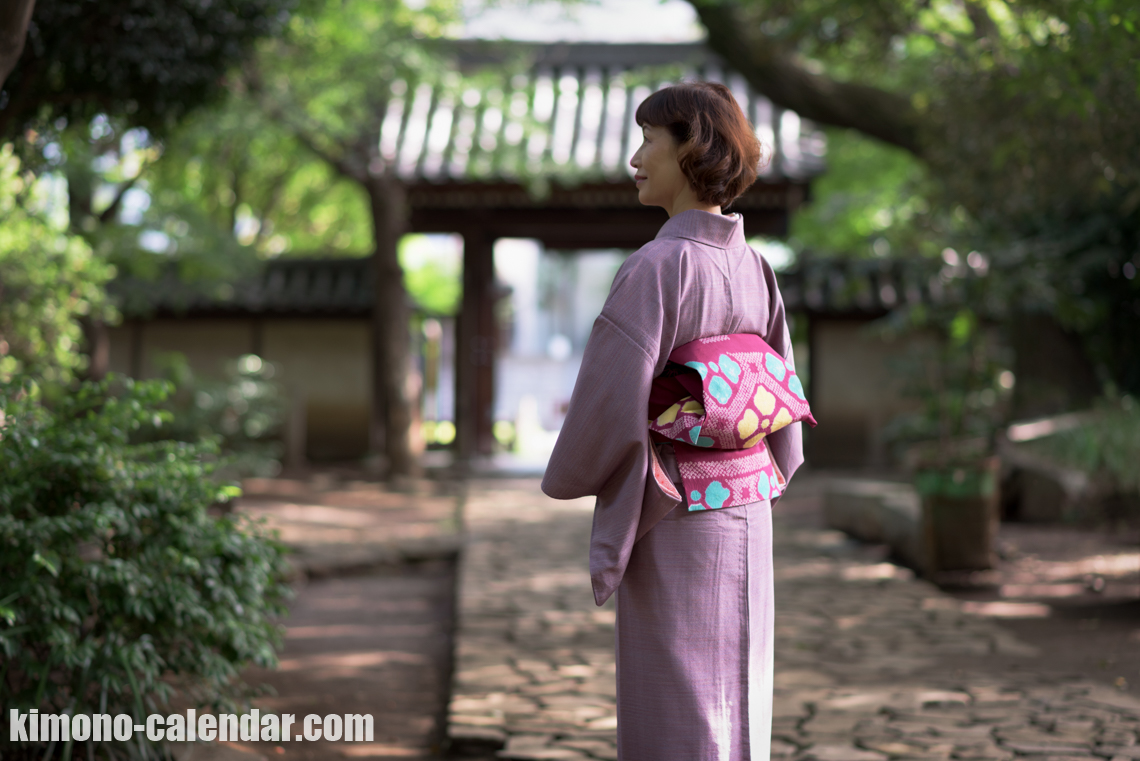 Q. May I know your name?
A. I'm Miho Sensui.
Q. What is the point of this cordinate today?
A. It coordinated with image of autumn.
Q. How often do you wear a kimono?
A. The summer was hot and it was continuing the unsettled weather, so there were few opportunities to wear kimonos.
Q. What did you care about wearing the kimono with this weather and temperature?
A. Temperatures are likely to rise slightly today, so I wore a hitoe-kimono.