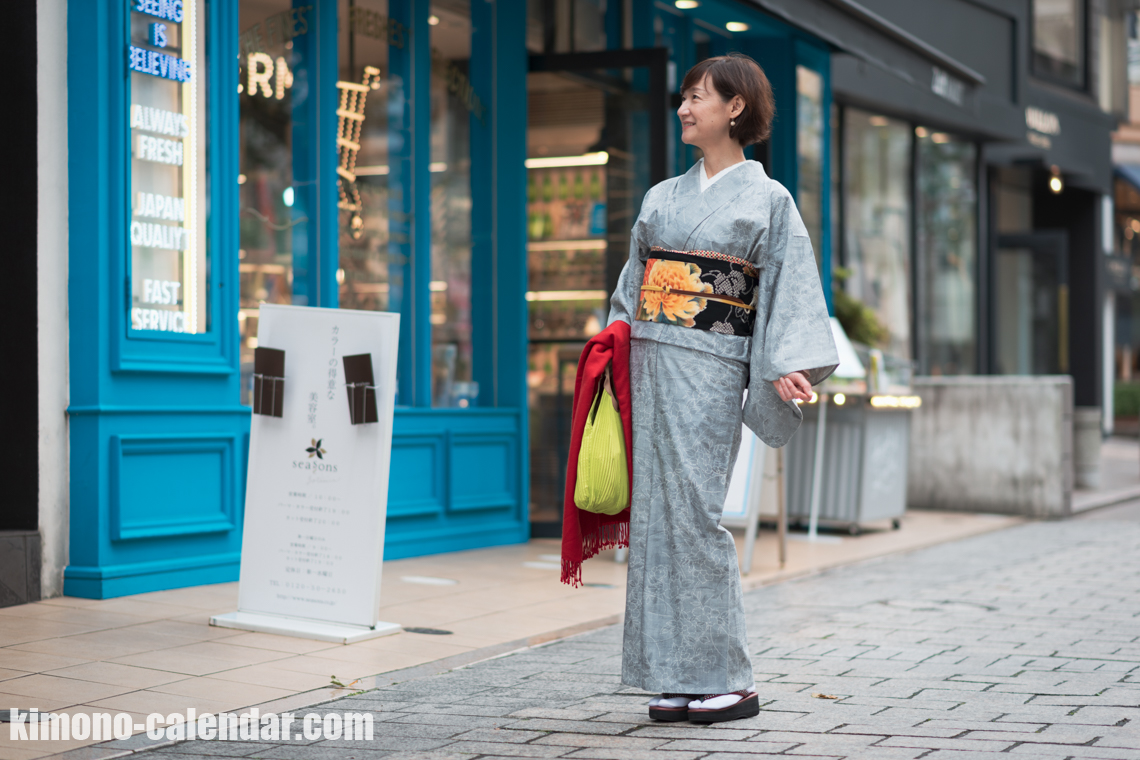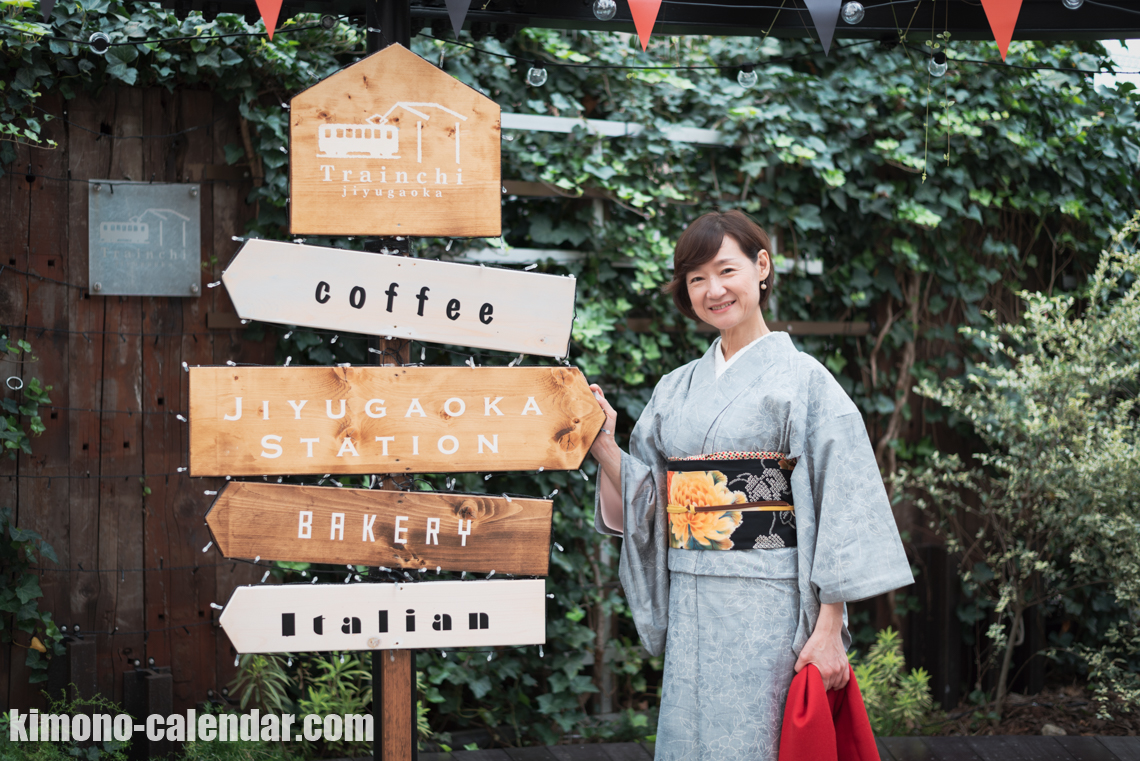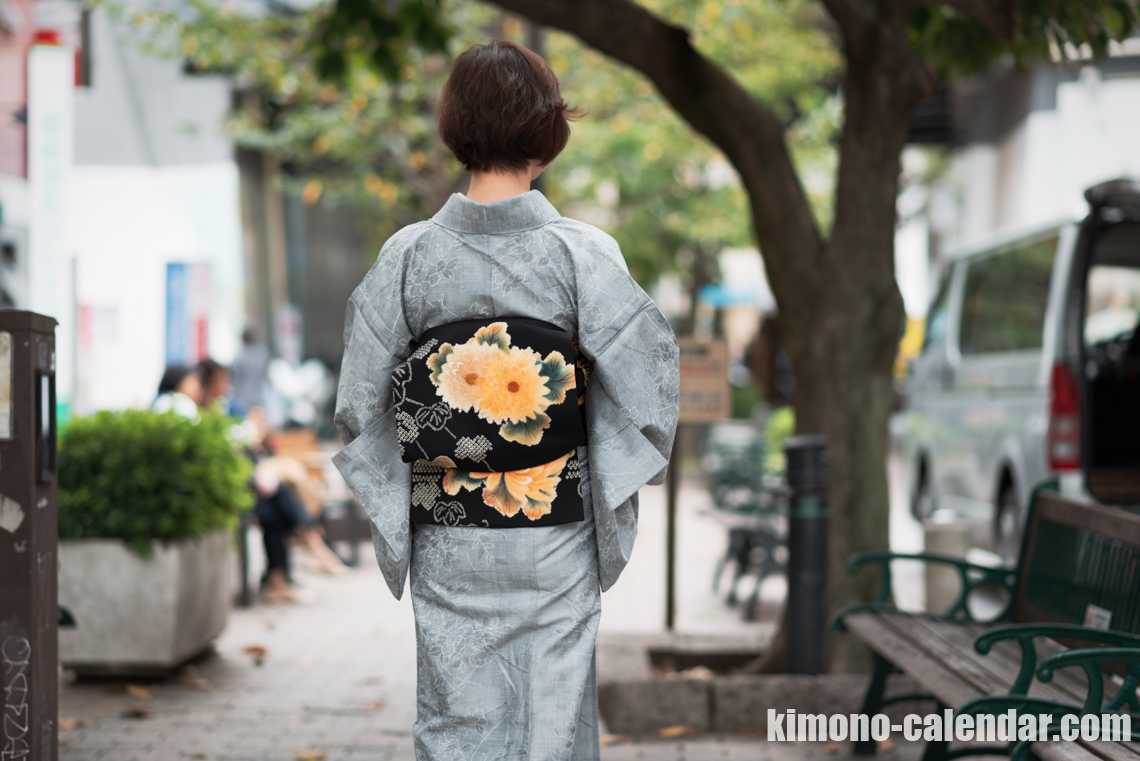 Q. May I know your name?
A. I'm Ikuko Suwabe.
Q. What is the point of this cordinate today?
A. I coordinated on autumn-like at the received kimono.
Q. How often do you wear a kimono?
A. It was hot in the summer and many rainy-days in autumn, so the opportunity to wear is reduced, and became about once or twice a month.
Q. What did you care about wearing the kimono with this weather and temperature?
A. It was October, but the temperature was a little high so I wore hitoe-kimono.