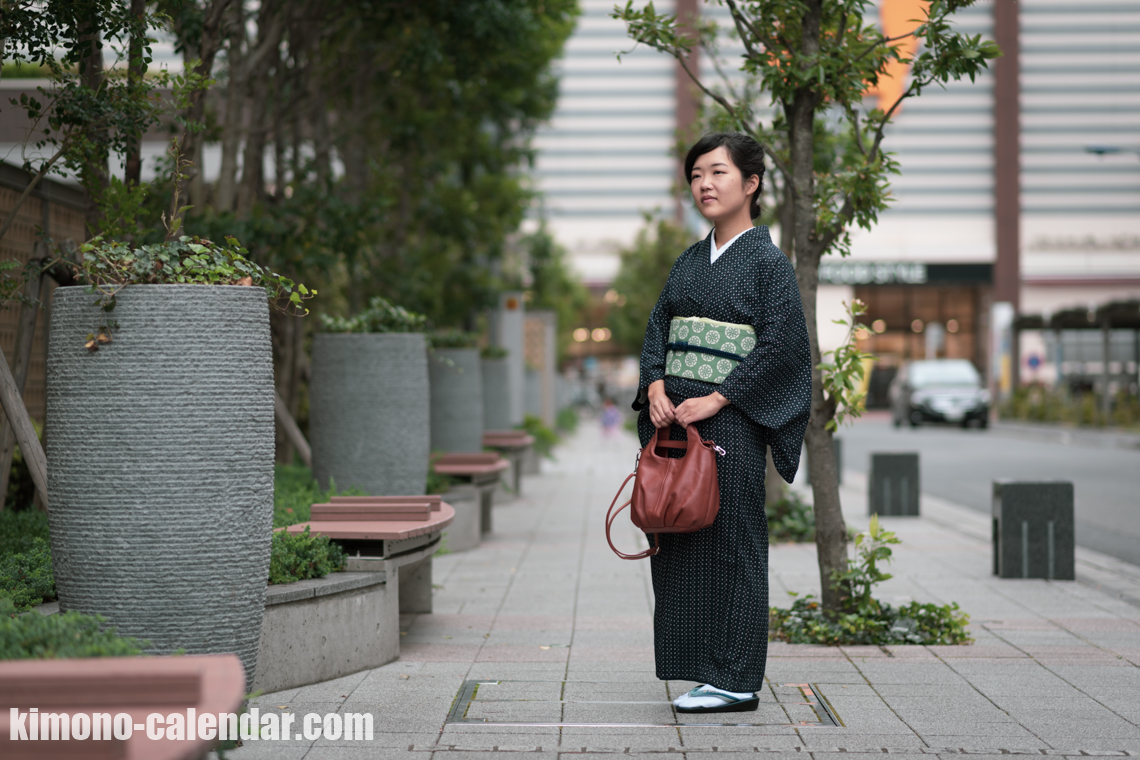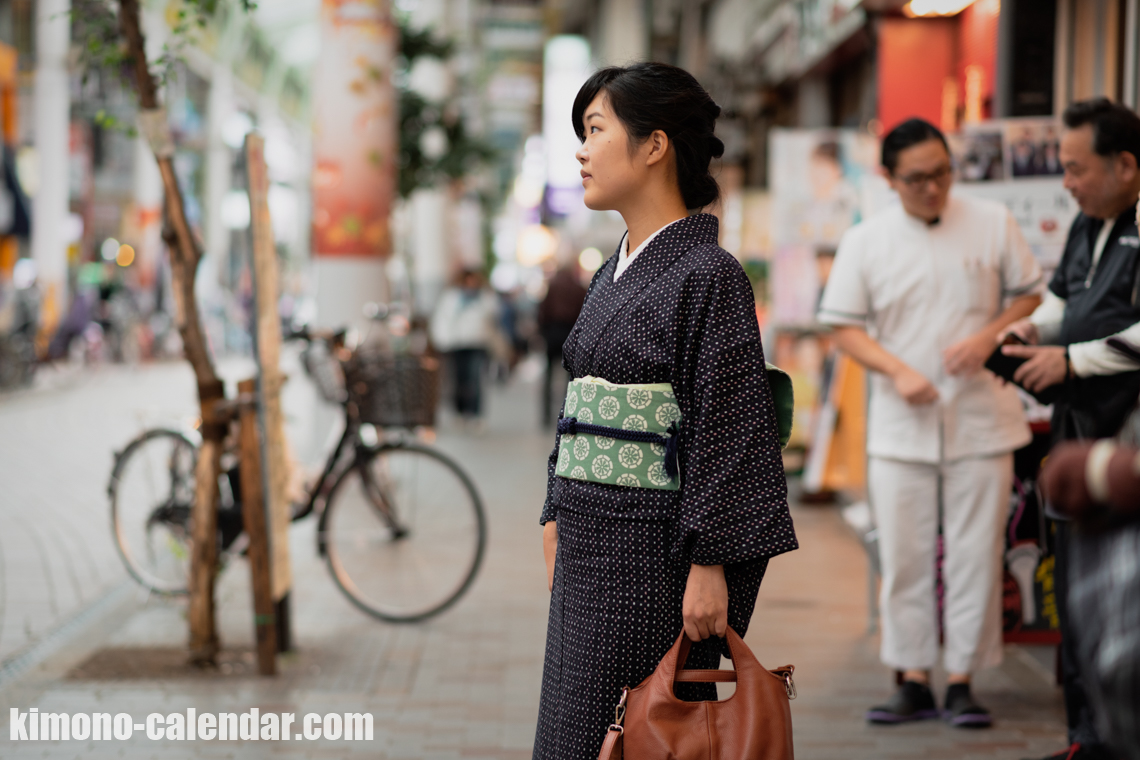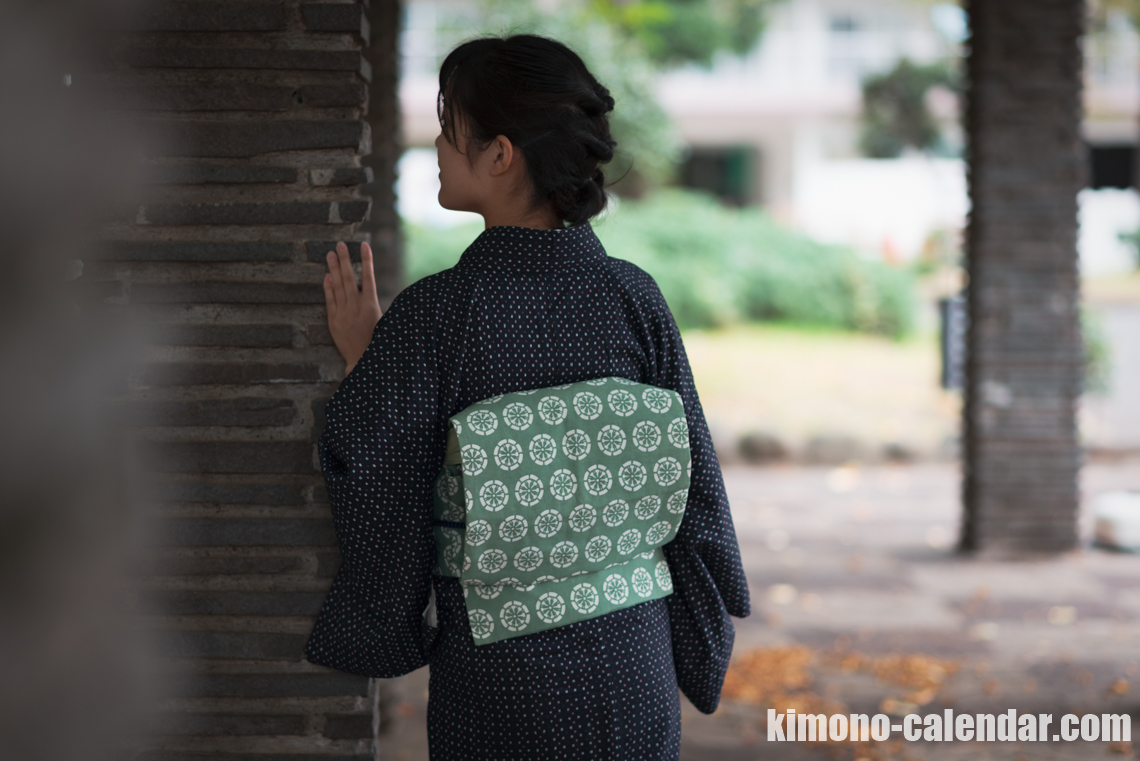 Q. What is the point of this cordinate today?
A. I thought the yellowish green obi as the main of coordination. I am thinking that the yellowish green color of the obi looks vivid by making the pattern of the kimono simple, and making the color of the kimono navy blue.
Q. How often do you wear a kimono?
A. It was too hot this summer, so the opportunity to wear kimono was drastically reduced, but this month I plan to wear it about twice.
Q. What did you care about wearing the kimono with this weather and temperature?
A. Today I had a very comfortable temperature, so I did not have any particular care.