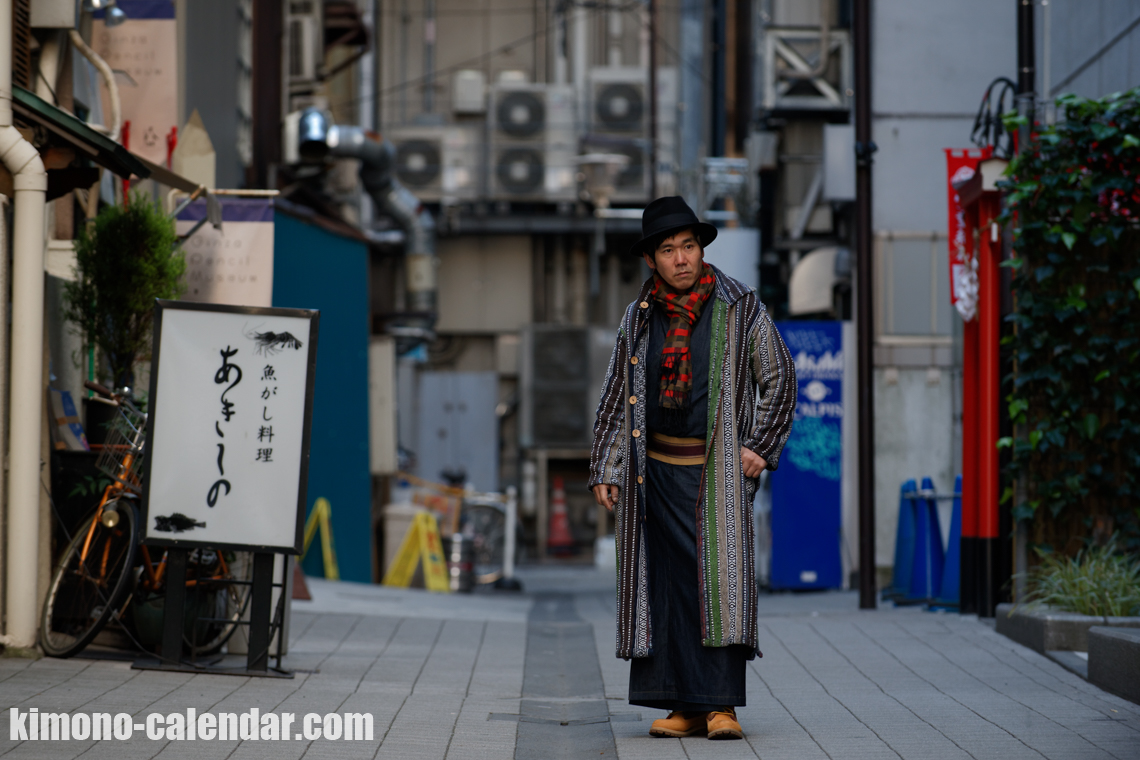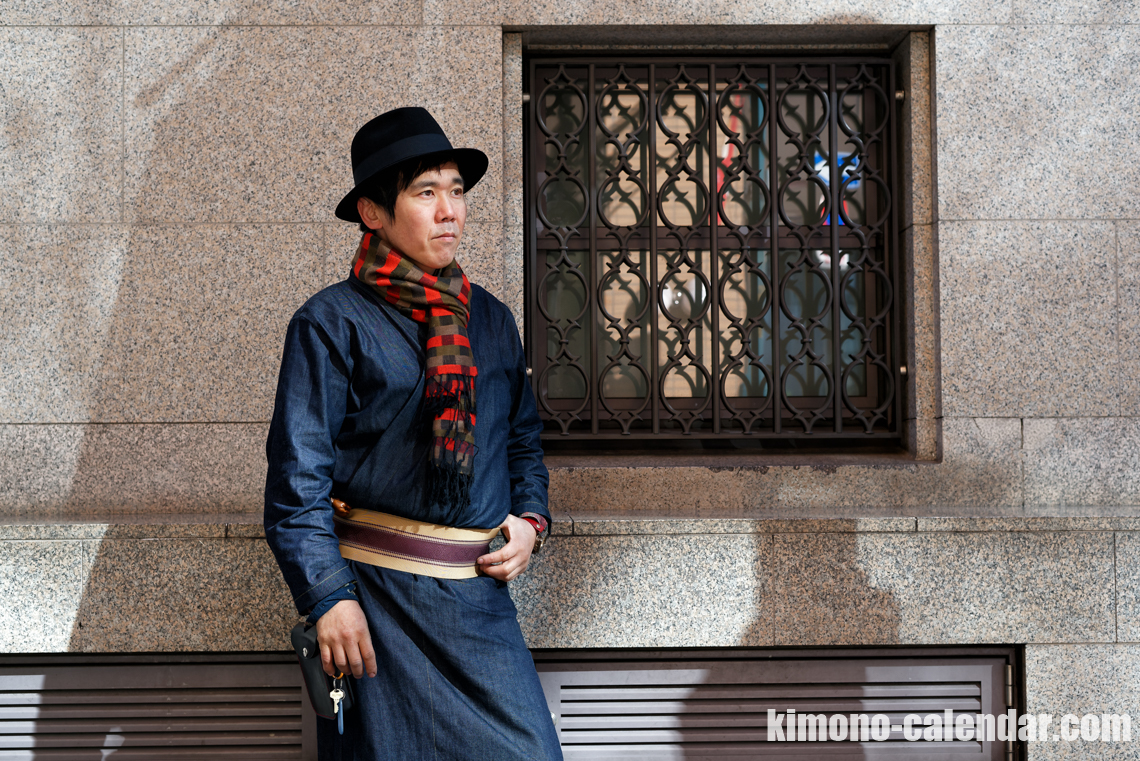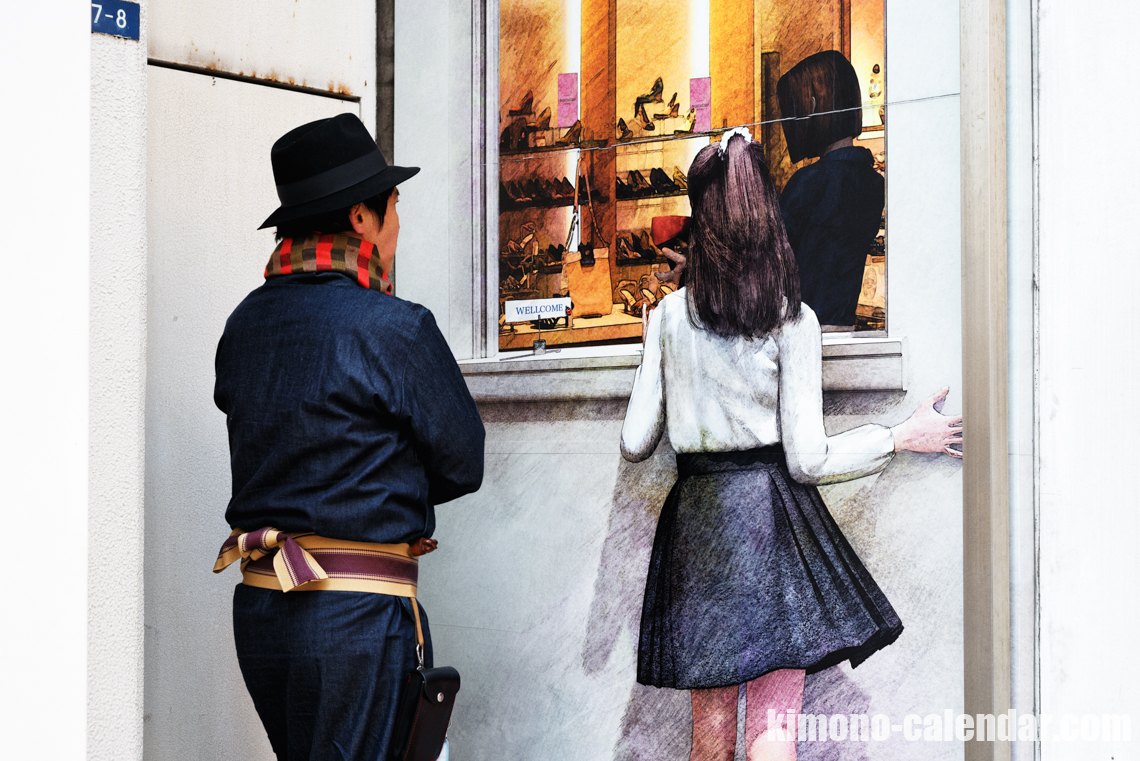 Q. May I know your name?
A. I'm Yasunari Tsujita.
Q. What is the point of this cordinate today?
A. Since I found "Tsutsusode - kimono", I thought of various kinds of coordination to match it and tried coats made of Nepalese dough.
Q. How often do you wear a kimono?
A. I try to wear it twice a week.
Q. What did you care about wearing the kimono with this weather and temperature?
A. I wearing stoles and boots, and inside wearing a leg warmer.
Location: Ginza Google MAP