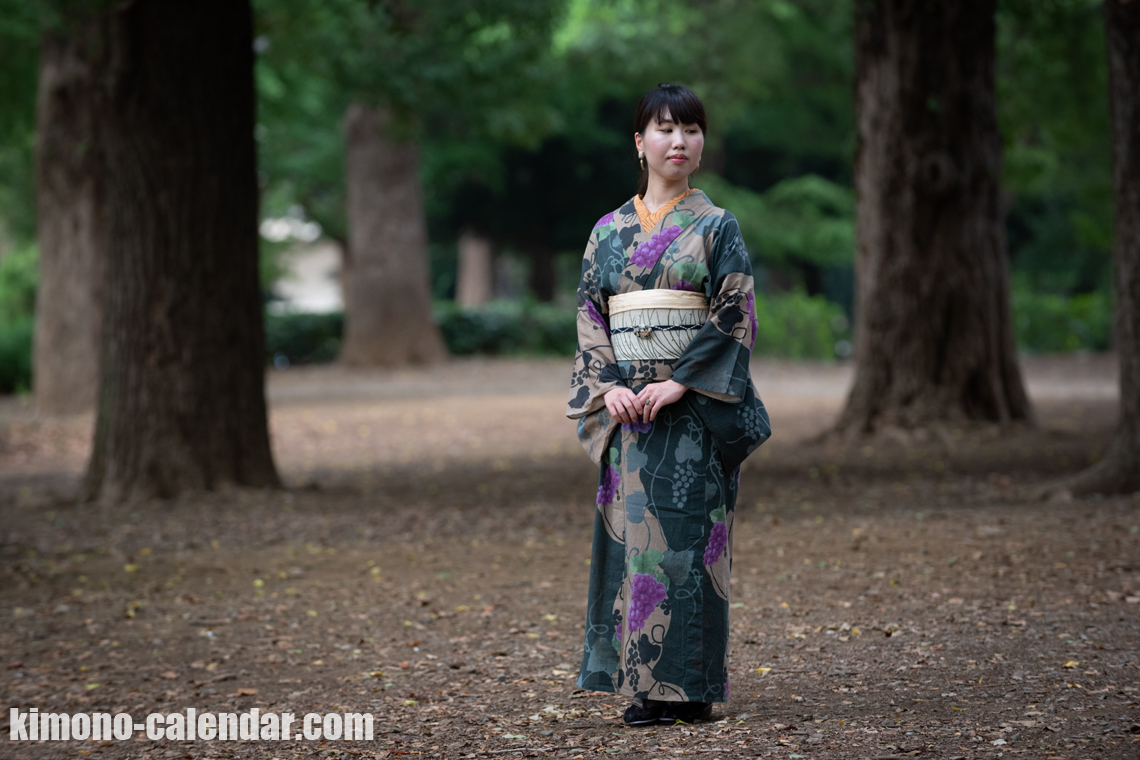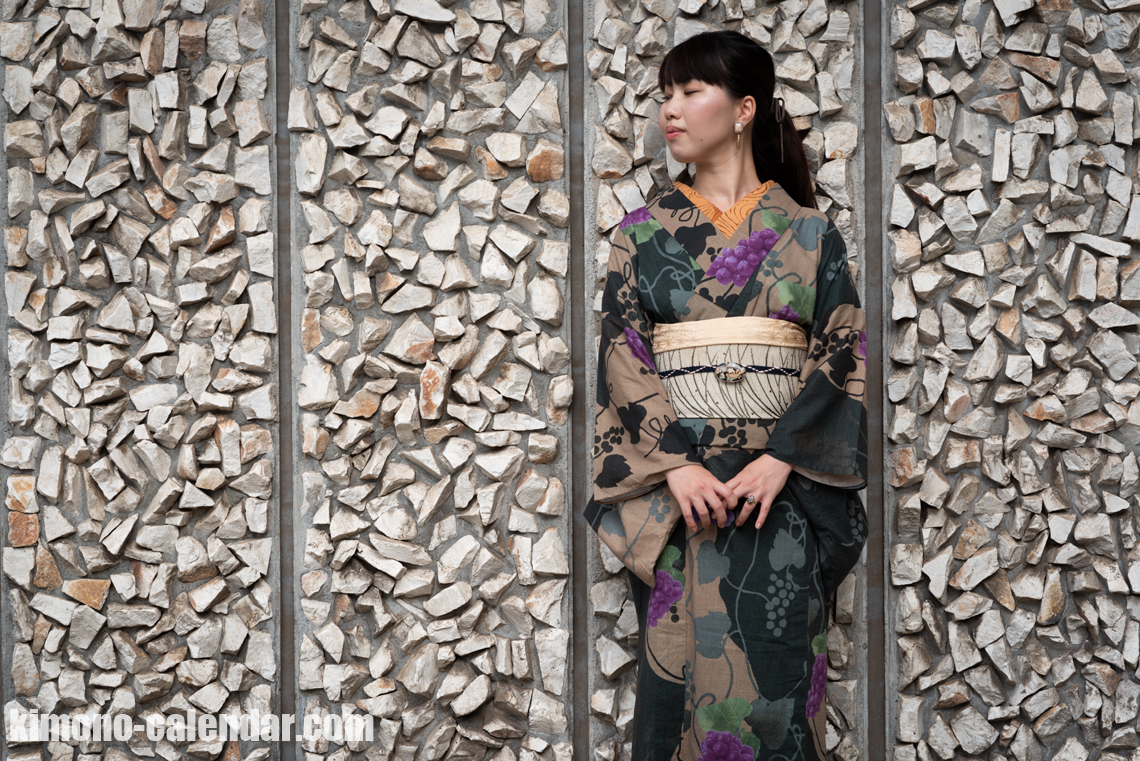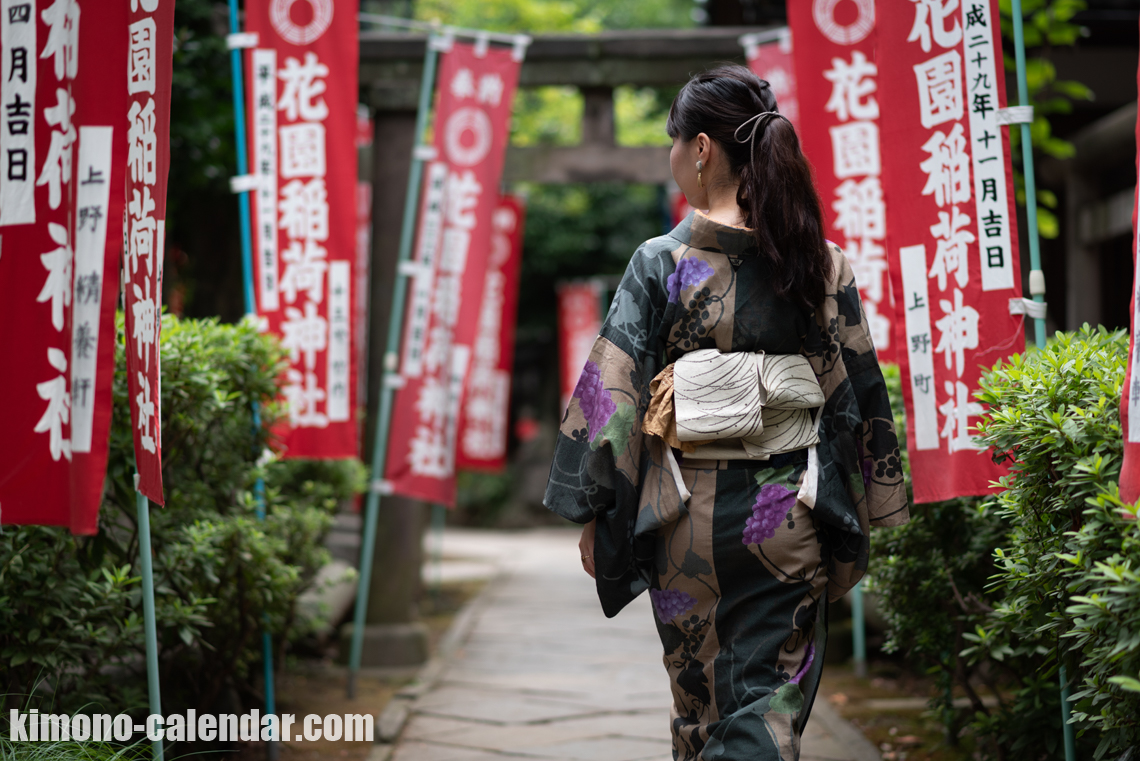 Q. May I know your name?
A. Everybody call me 'Mitsuru'.
Q. What is the point of this cordinate today?
A. There was a possibility of rain, so I wore a yukata so that it would be fine even if it gets wet somewhat. I am wearing a yukata as if I can wear it as a kimono. The summer will be over soon, but I thought about wearing grape pattern kimono before the end of summer. Because this yukata looks like an antique, accessories also choose the color that fits the antique.
Q. How often do you wear a kimono?
A. It was unusually hot this summer, so the opportunity to wear the kimono has been reduced a little. It is about once or twice a month.
Q. What did you care about wearing the kimono with this weather and temperature?
A. The inner and the tabi are selecting materials that absorb sweat such as hemp and gauze. In addition, I am wearing UNIQLO 's steteco.