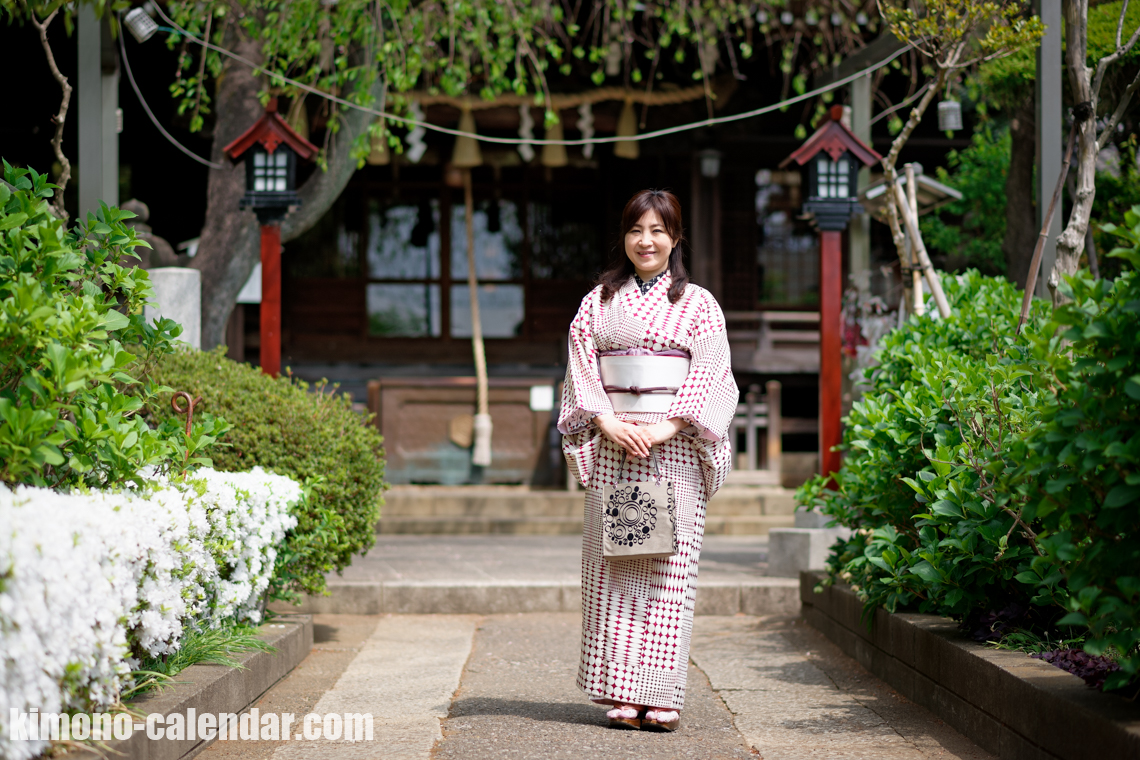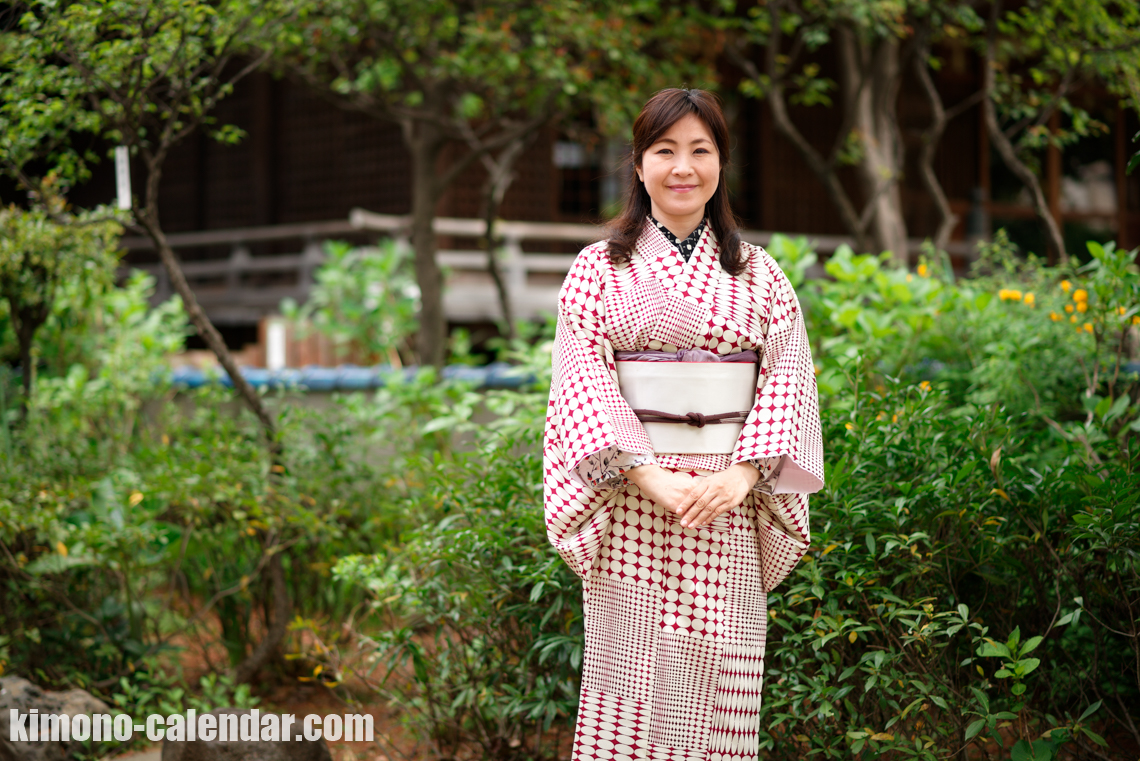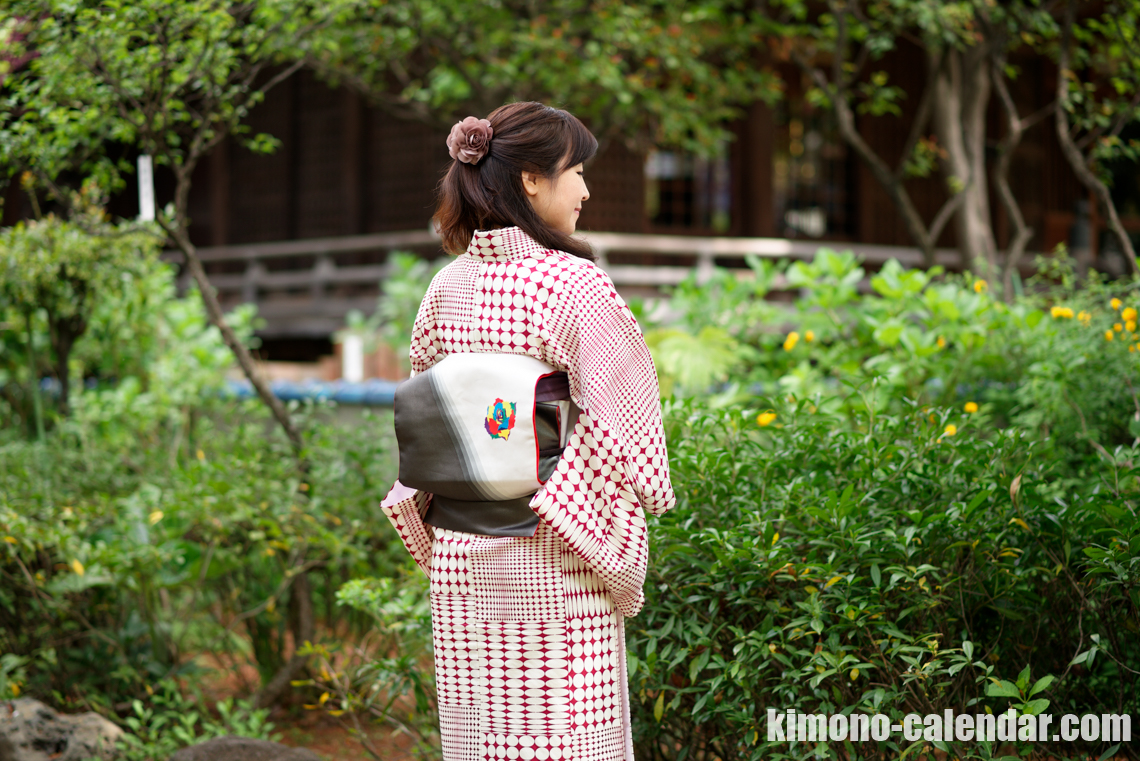 Q. May I know your name?
A. I'm Saki Imai.
Q. What is the point of this cordinate today?
A. Since the obi is a handle of a rose, aloso I made it a rose hair ornaments.
Q.How often do you wear a kimono?
A. It is about 4 or 5 times a month.
Q. What did you care about wearing the kimono with this weather and temperature?
A. Since getting warmer, I stopped layering a socks underneath a tabi.