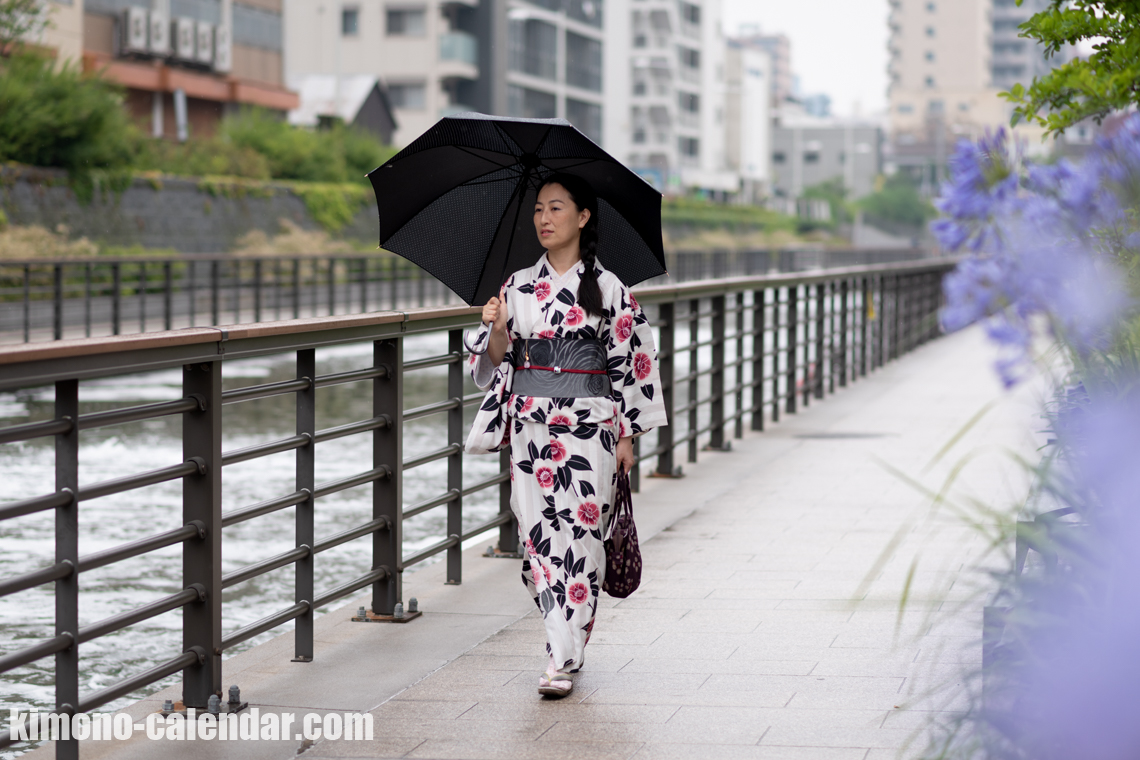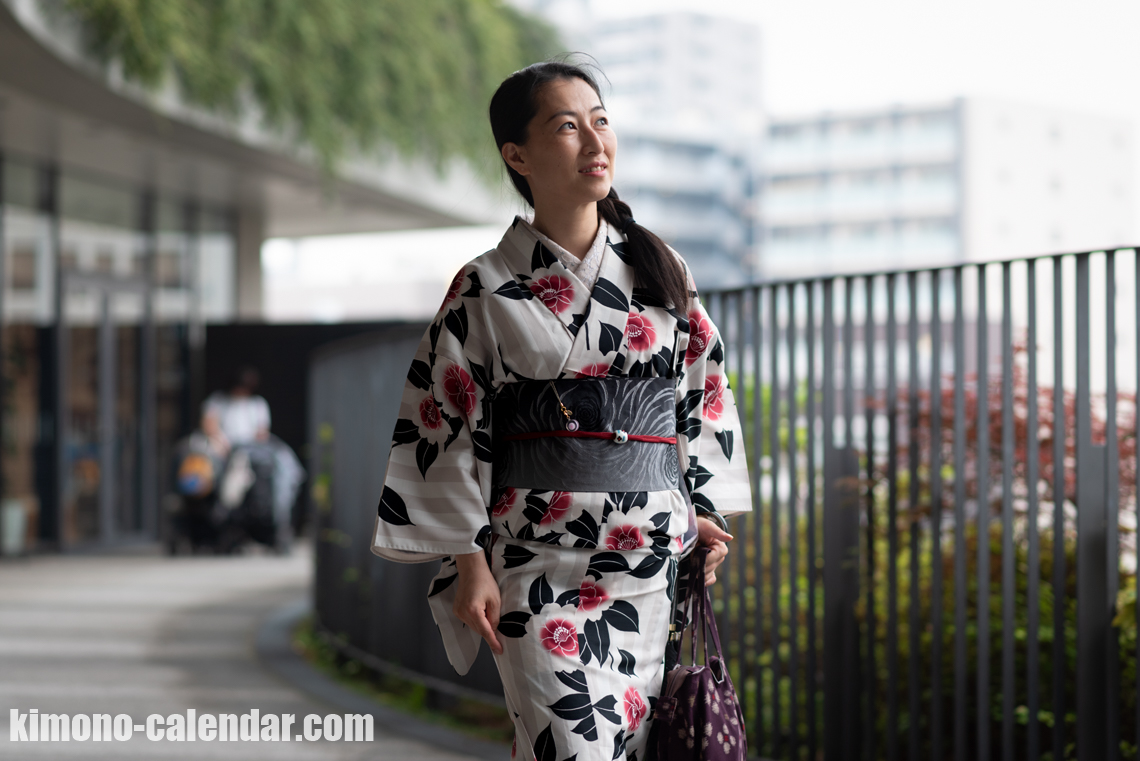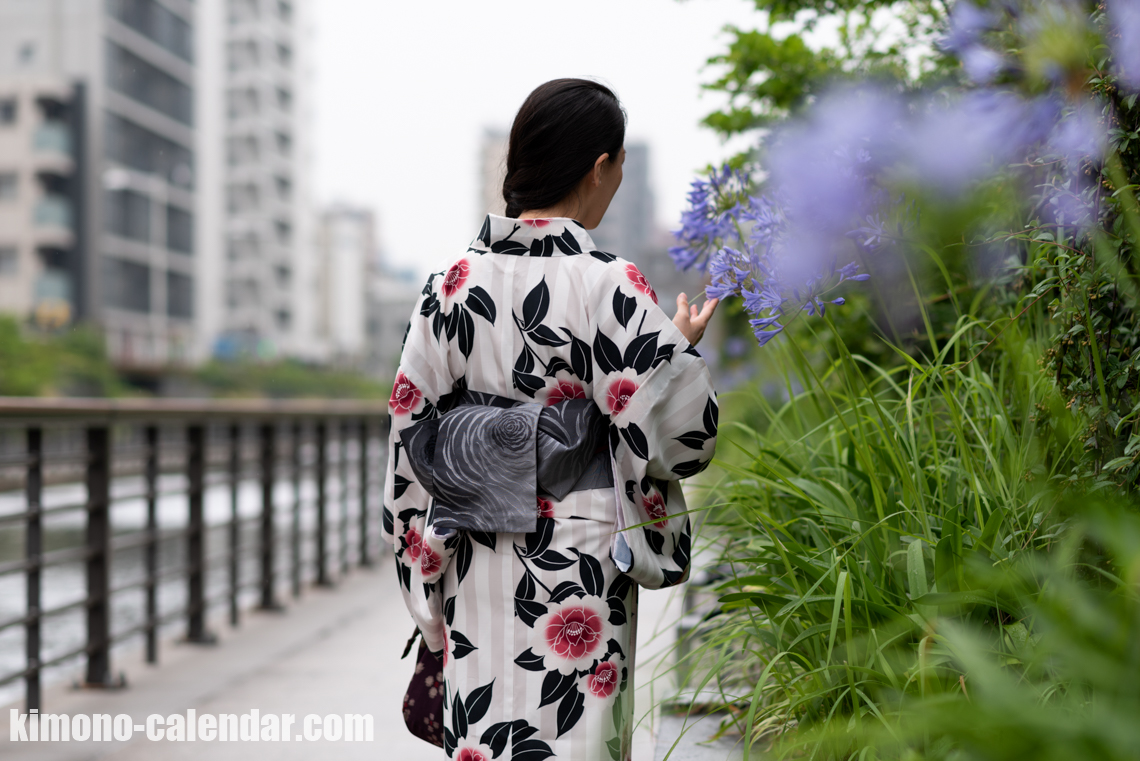 Q. May I know your name?
A. I'm YULA.
Q. What is the point of this cordinate today?
A. It is early to put on a yukata, but I am wearing a yukata because it is hot and humid. So, I chose Yukata which can not be seen like a yukata.
Q. How often do you wear a kimono?
A. It's about once or twice a week.
Q. What did you care about wearing the kimono with this weather and temperature?
A. I wore a yukata of a new material to reduce the sultry heat. Also, because it is rainy, I made it a kimonos of polyester material.
Location: Oshiage Google MAP