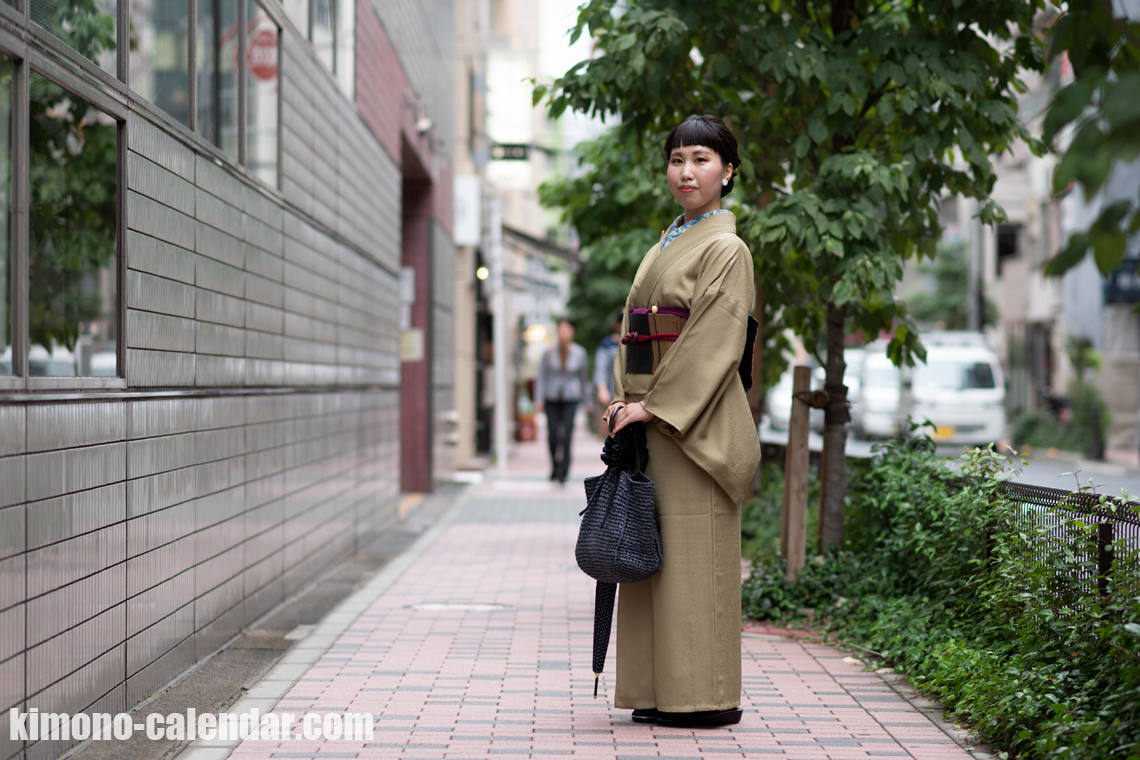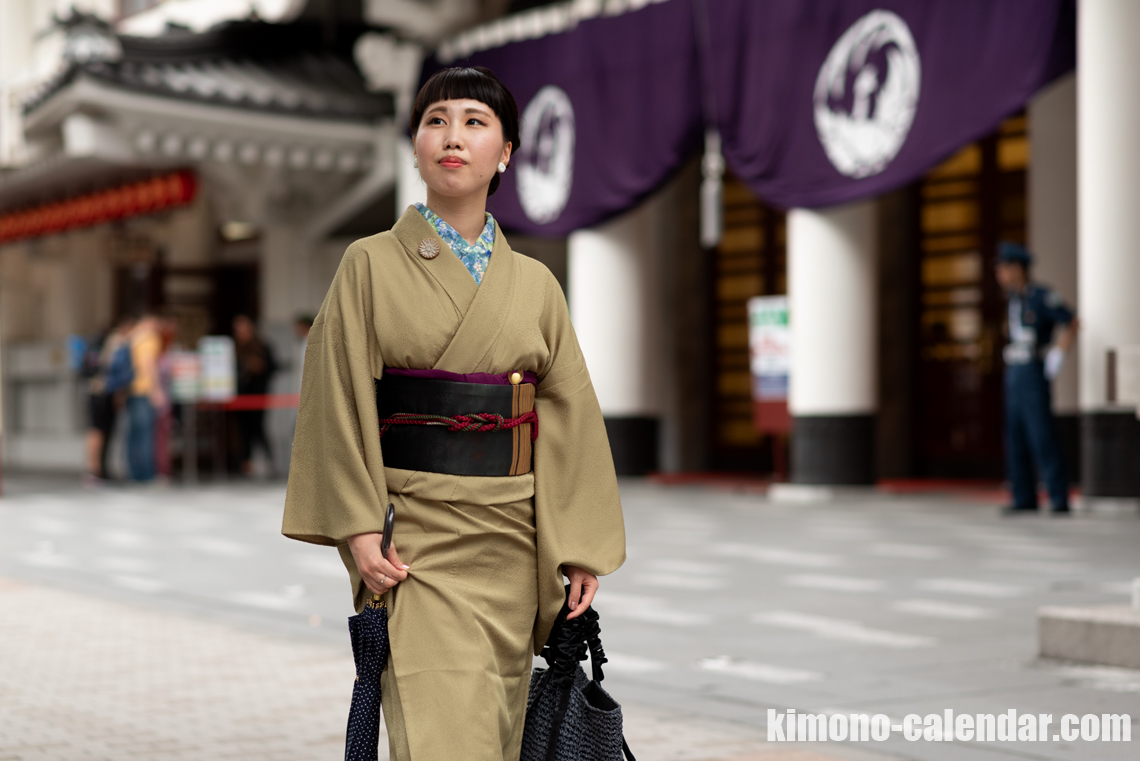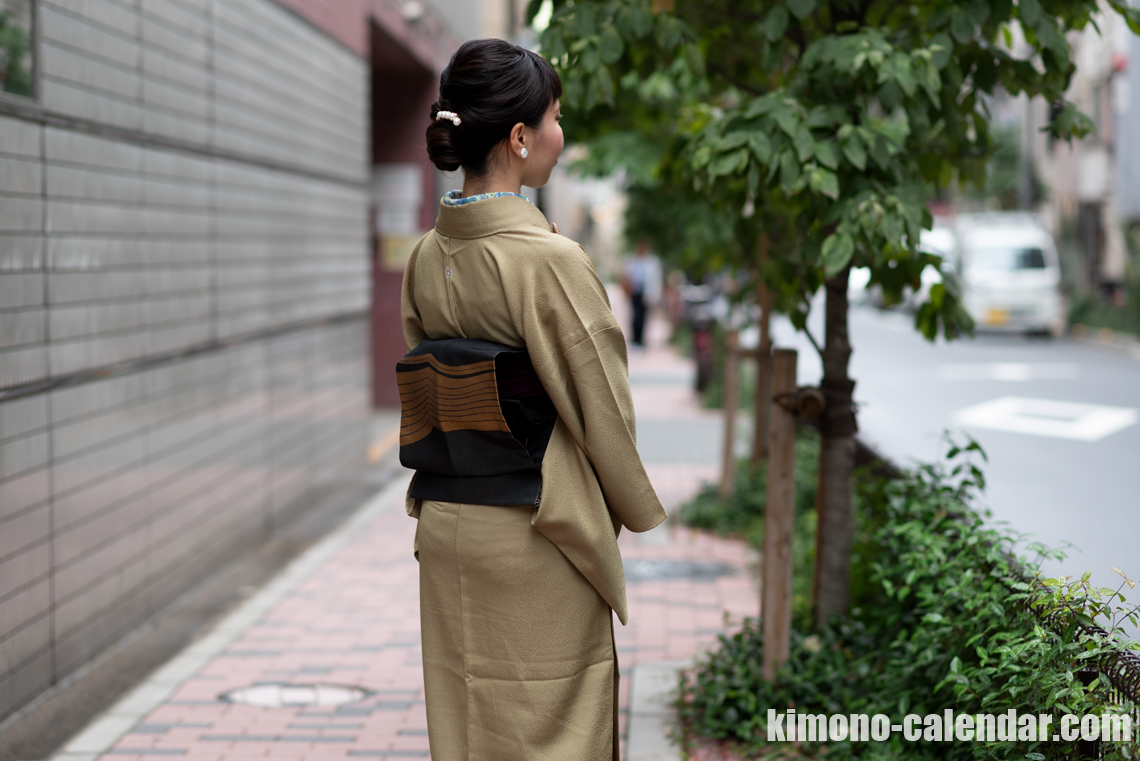 Q. May I know your name?
A. Everybody call me 'Mitsuru'.
Q. What is the point of this cordinate today?
A. Since I go to Kabuki-za, I aimed to a certain extent of dressy. Also, since it is the season when hydrangea blooms, I made it look like a hydrangea in the whole color. Since there was "chrysanthemum" in the name of a performer in Kabuki, I attached a chrysanthemum pattern badge.
Q. How often do you wear a kimono?
A. It is four or five times a month.
Q. What did you care about wearing the kimono with this weather and temperature?
A. Because it might rain, I made it a washable kimonose. Considering the temperature and humidity, I made it to hitoe-kimono.
Location: Higashi-ginza Google MAP