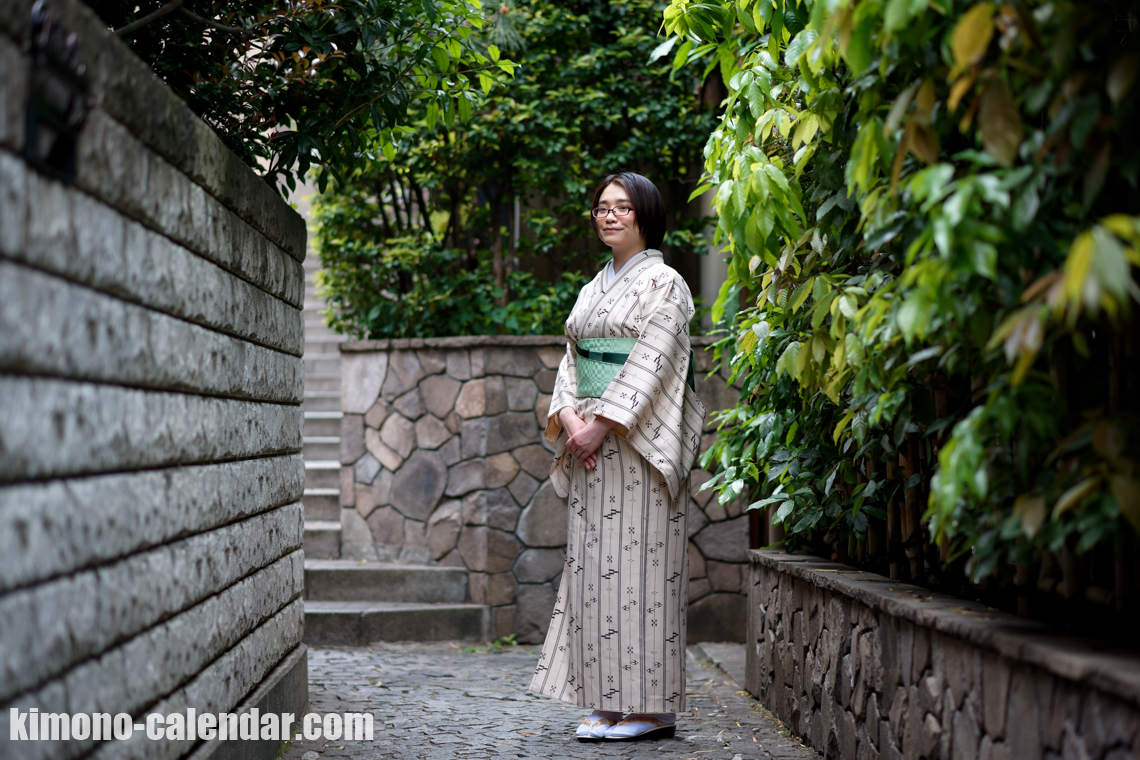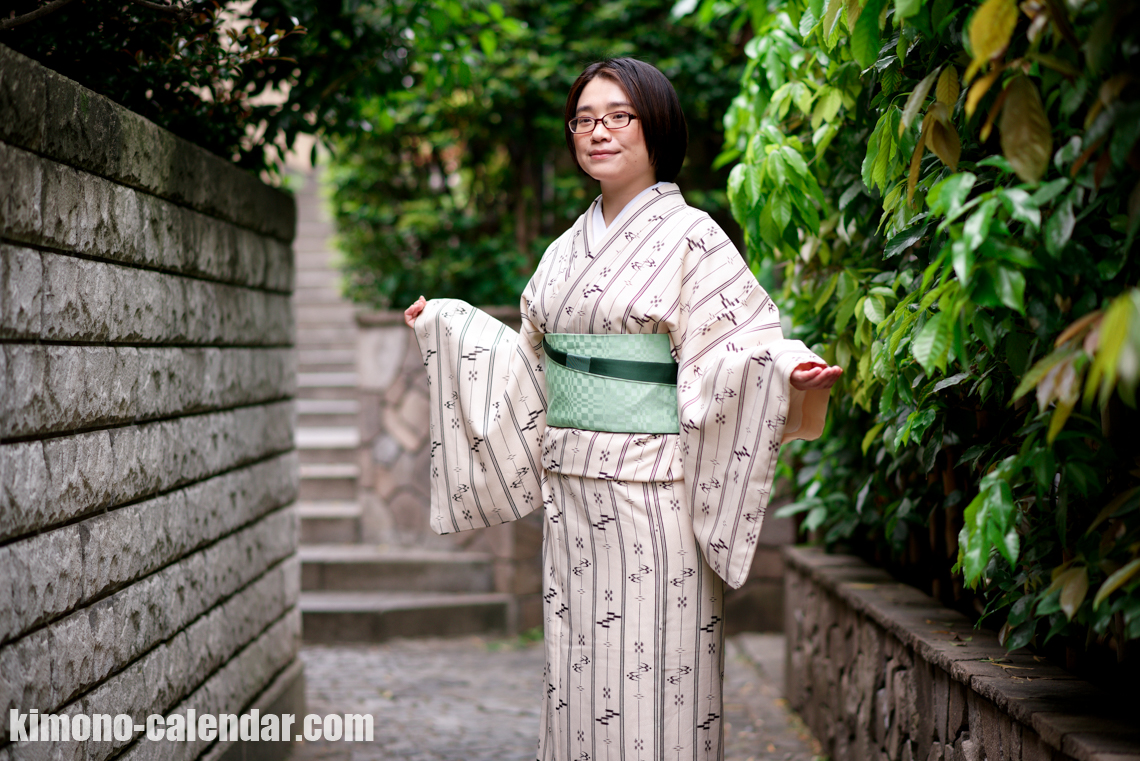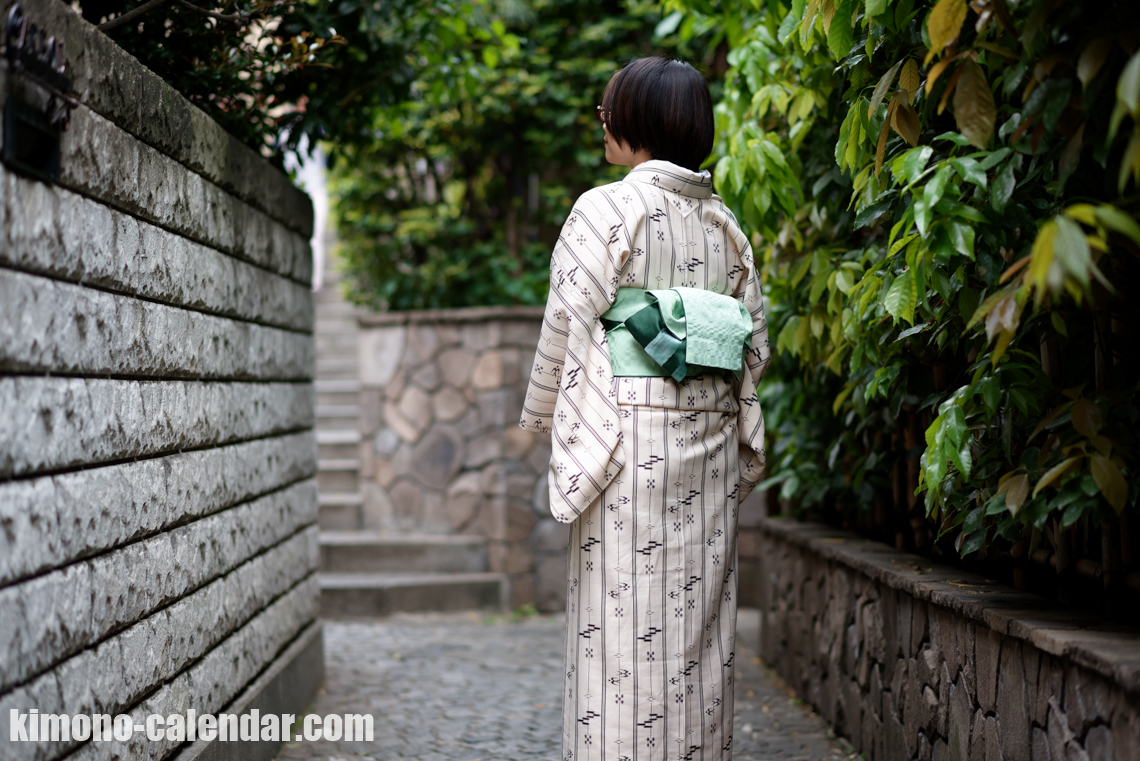 Q. May I know your name?
A. I'm Mayumi.
Q. What is the point of this cordinate today?
A. A design of swallow flying between vertical stripes. Also, now it is time for spring to finish and summer starts, so I coordinated with a obi of yellow green and green.
Q. How often do you wear a kimono?
A. It is about 3 or 4 times a month.
Q. What did you care about wearing the kimono with this weather and temperature?
A. Today it is not cold nor hot, so I will not prepare anything that will be worn on top, I coordinated at only kimono.
Location: Kagurazaka Google MAP