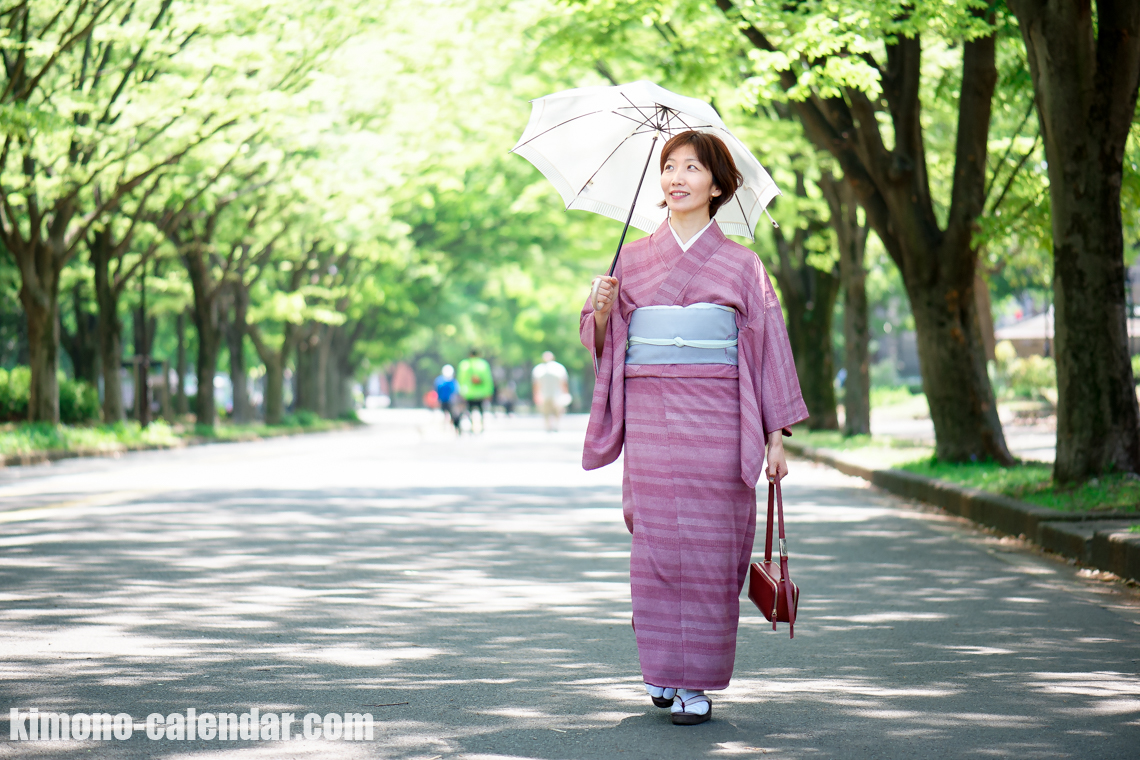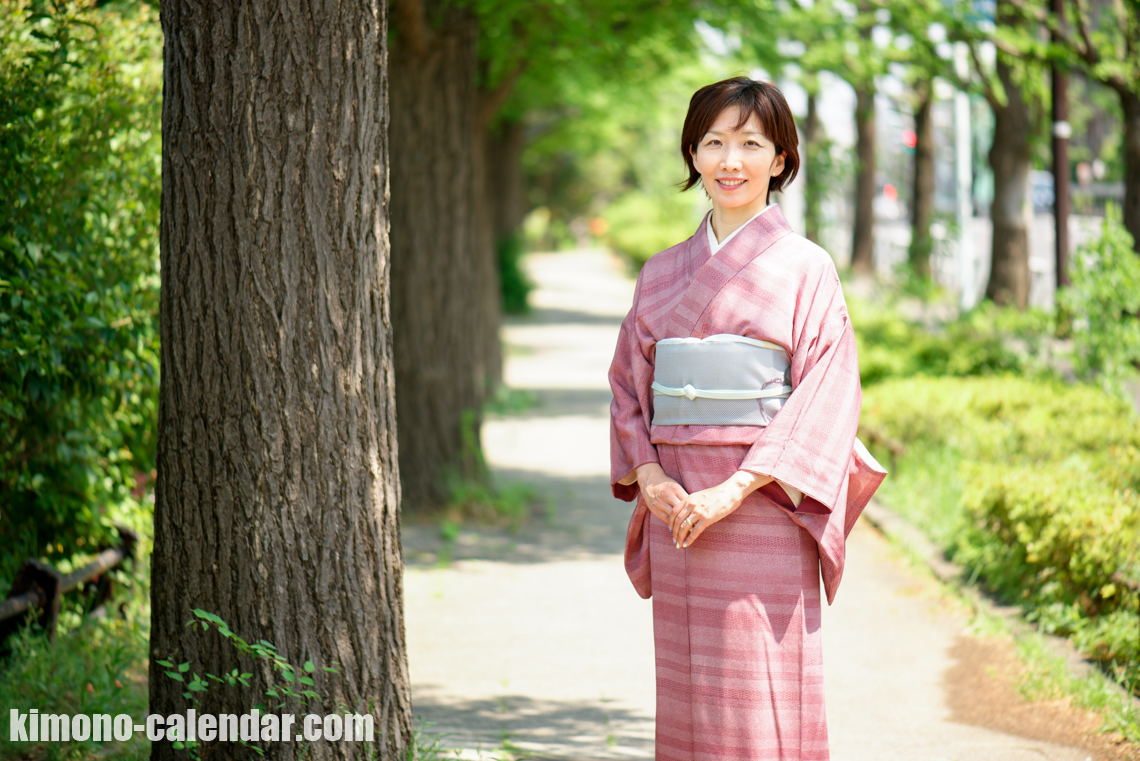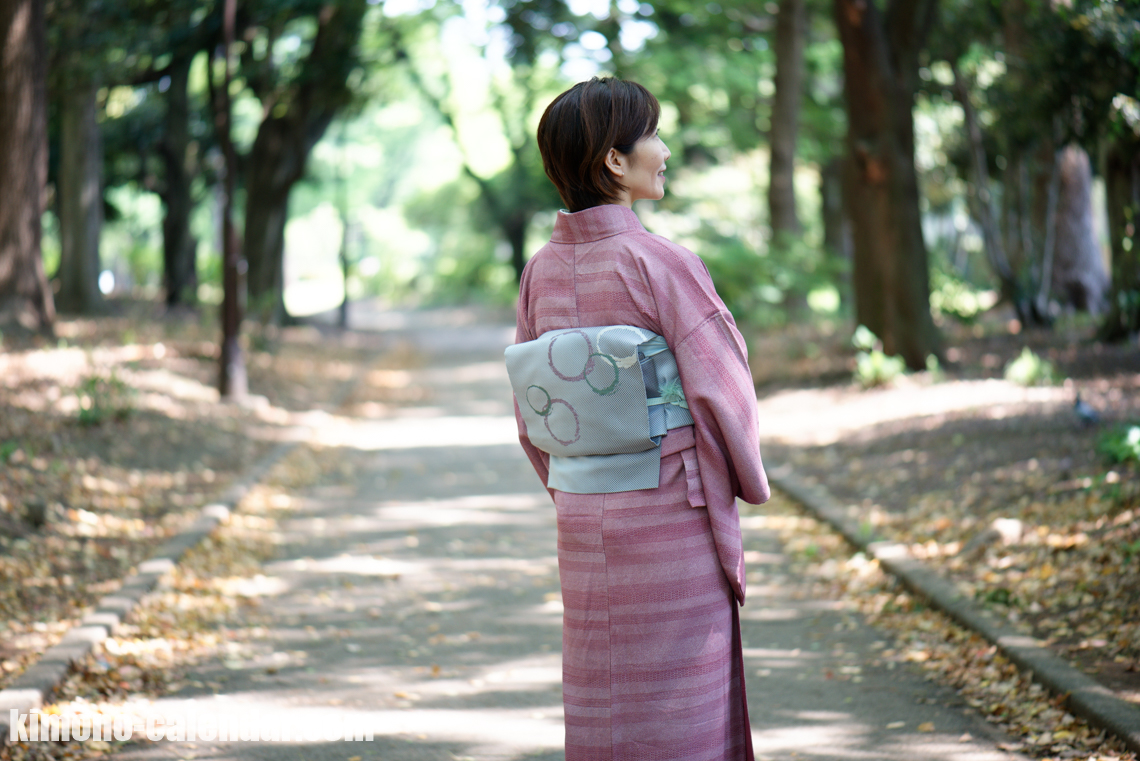 Q. May I know your name?
A. I'm Yuki Hayashi.
Q. What is the point of this cordinate today?
A. I coordinated the kimono to fit the obiage and obojime I got from my mother-in-law on my birthday. It is a pink kimono also fit in fresh green.
Q. How often do you wear a kimono?
A. I think it is two to three times a month.
Q. What did you care about wearing the kimono with this weather and temperature?
A. Today it was a forecast that it will get hot, so I wore innerwear that absorbs sweat called "Ashibeori".
Location: Komazawa Olympic Park Google MAP