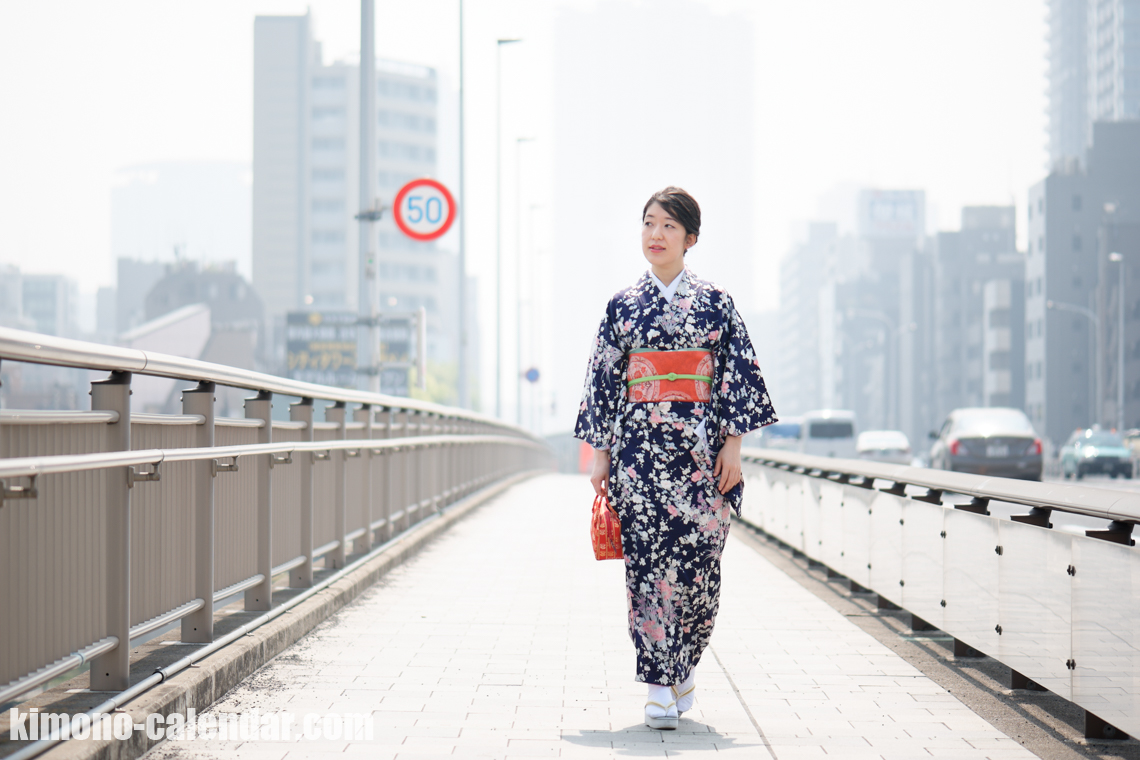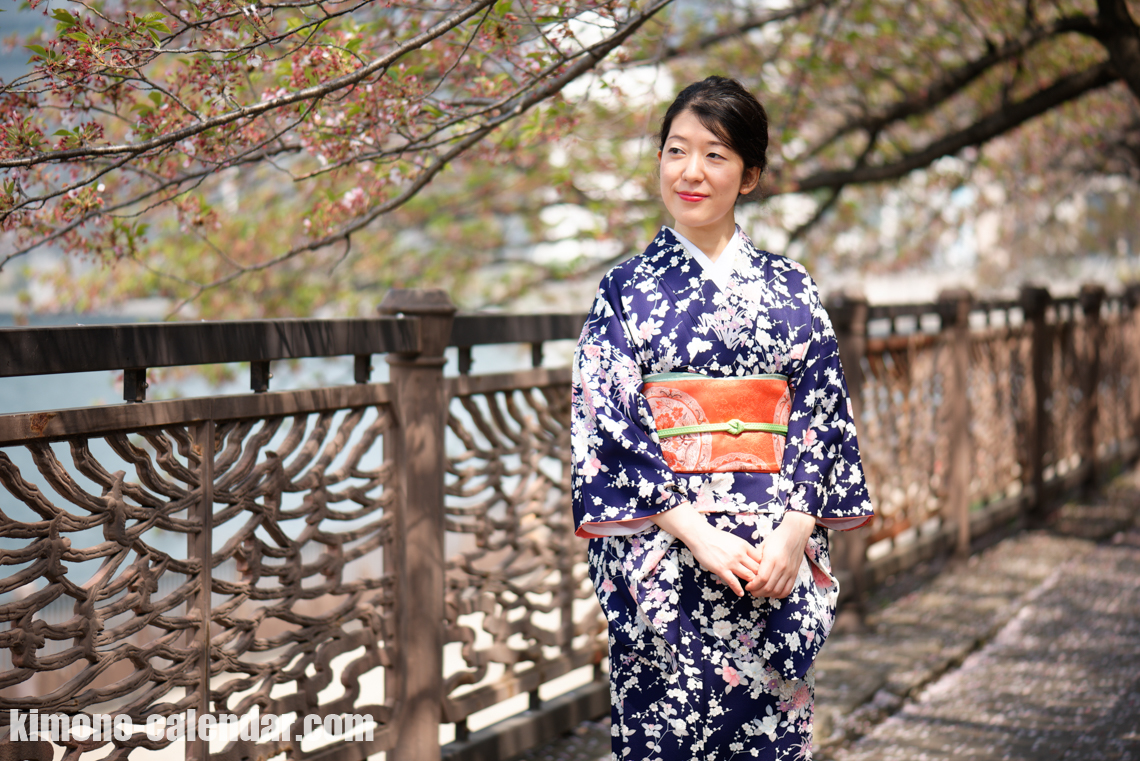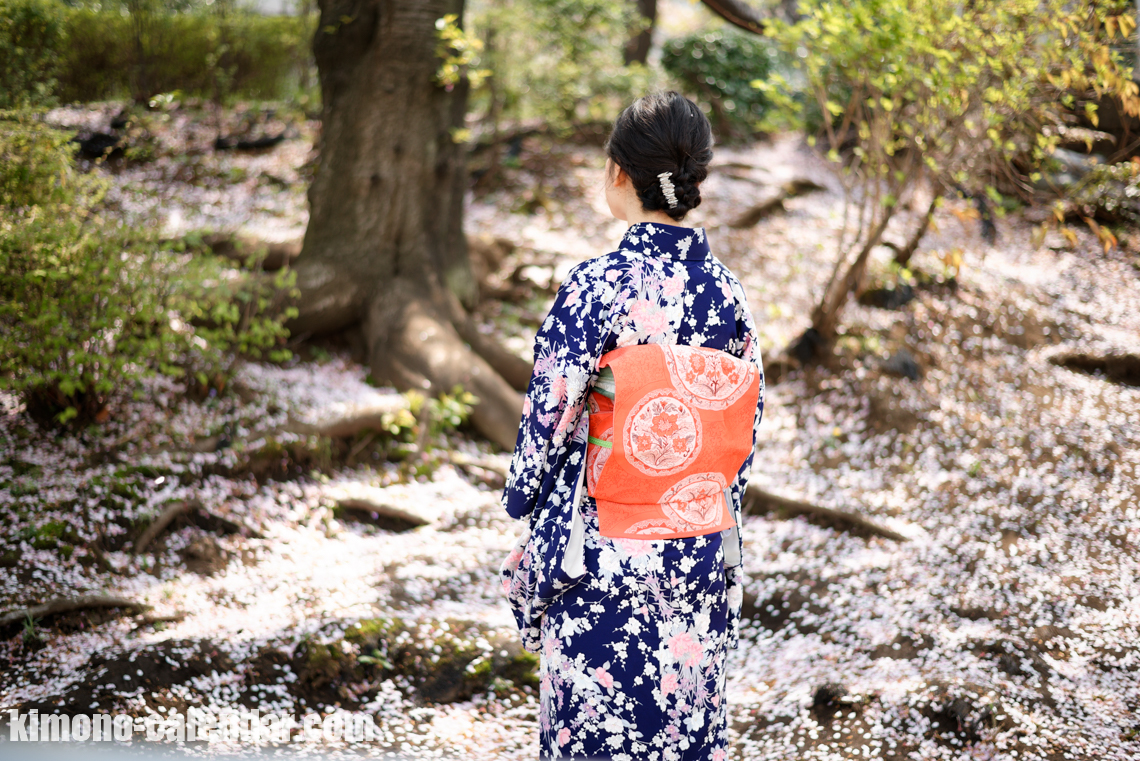 This interview is translated by Penguin Translation.
Q. What is your name?
A. Kumiko
Q. Is there anything special about today's kimono?
A. This is my mother's kimono. Since it's cherry blossom season, I chose one with a small flower pattern. I also chose one with this dark blue base so that the flowers stand out more.
Q. How often do you wear a kimono?
A. About 4 times a month.
Q. Is there anything that you paid attention to when choosing the kimono according to today's weather, temperature, or season?
A. Today is unusually hot for this time of year (it was the first "summer day" of the year, with temperatures over 25 degrees celsius), so I combined Awase (lined kimono) with undergarments for the summer for comfort, including obi-makura made of sponge gourd.
Location: Tsukishima Google MAP