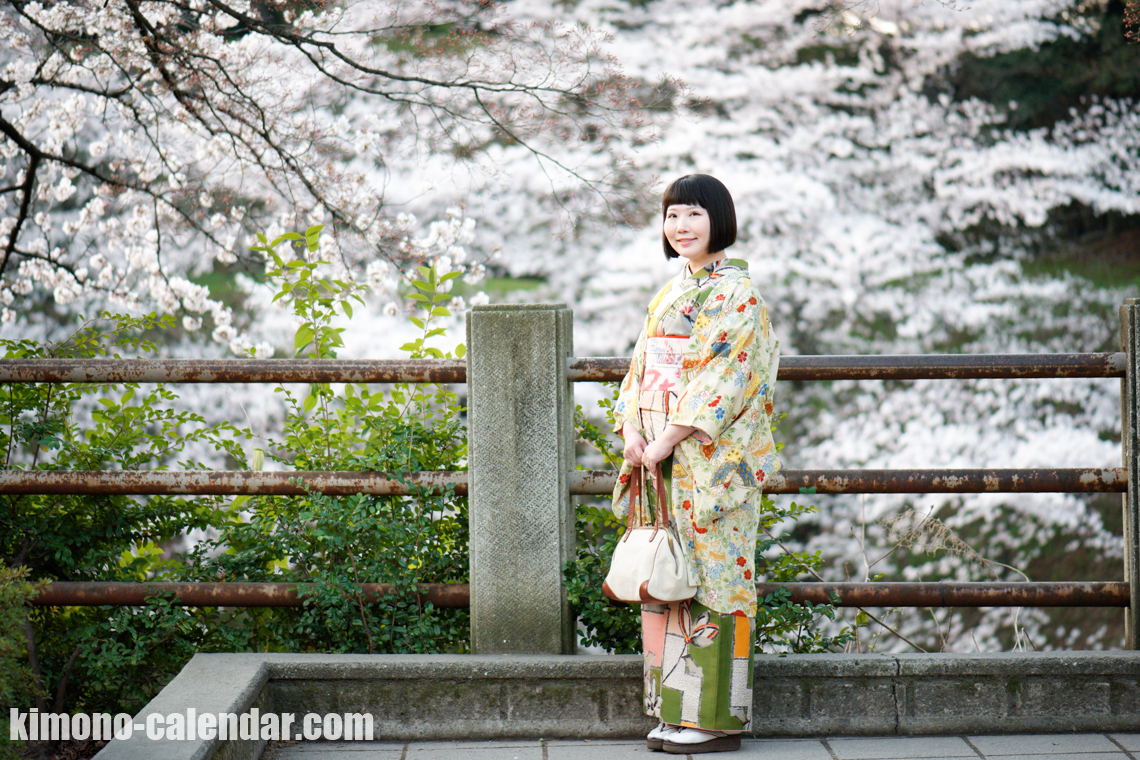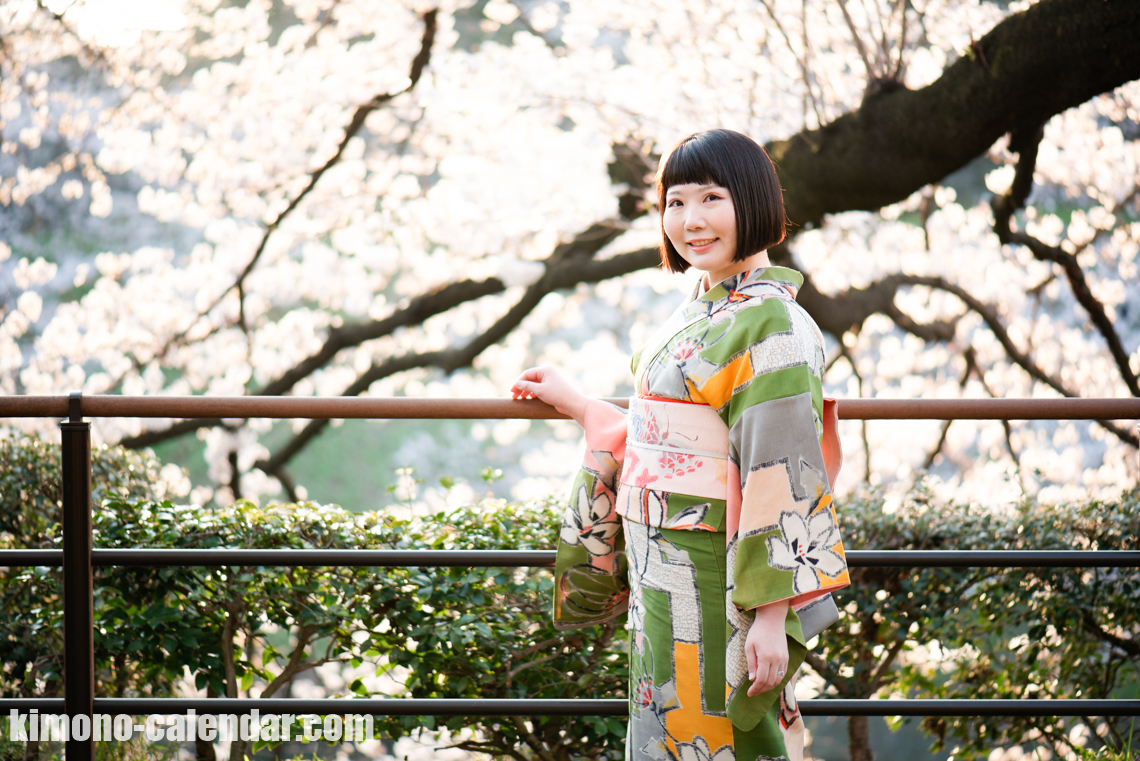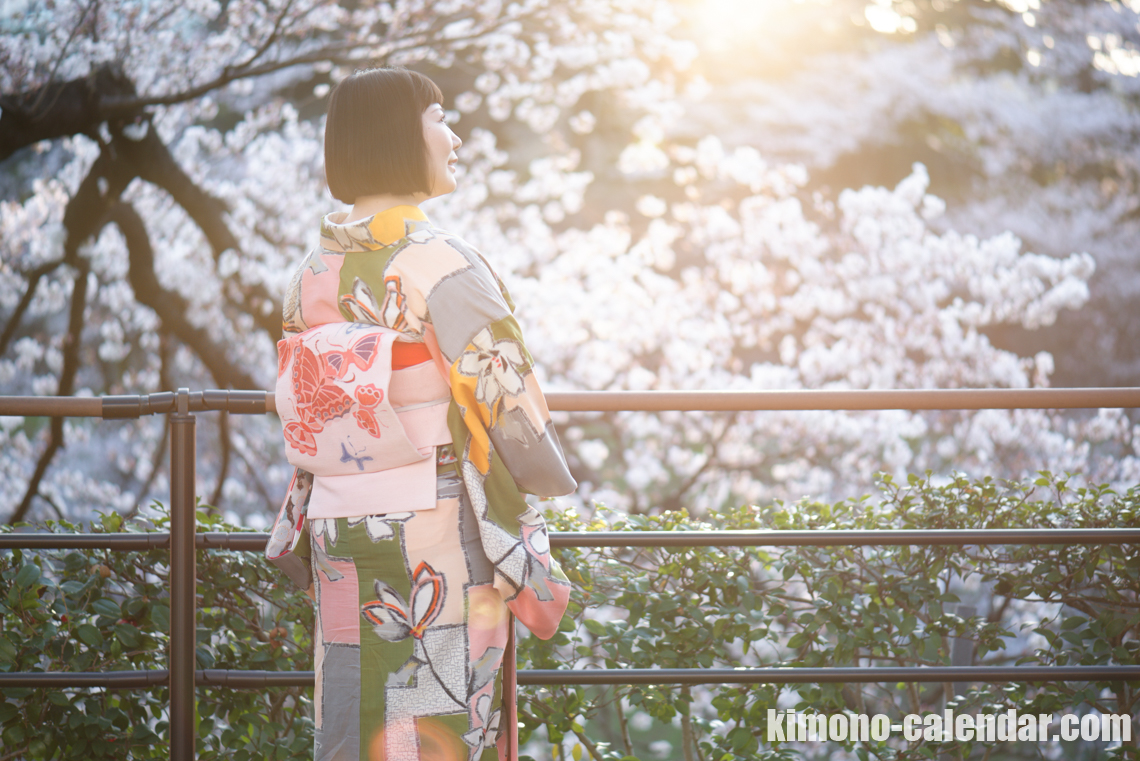 Q. May I know your name?
A. I'm Kurokawa.
Q. What is the point of this cordinate today?
A. Because the cherry blossoms are in full bloom, I chose a pink and green kimono. This is the same as the color scheme of Japanese food called "Sakura-mochi".
Q. How often do you wear a kimono?
A. It is once or twice a month.
Q. What did you care about wearing the kimono with this weather and temperature?
A. Because it is late March, I wore a haori-jacket instead of a coat.
Location: Chidorigafuchi Google MAP