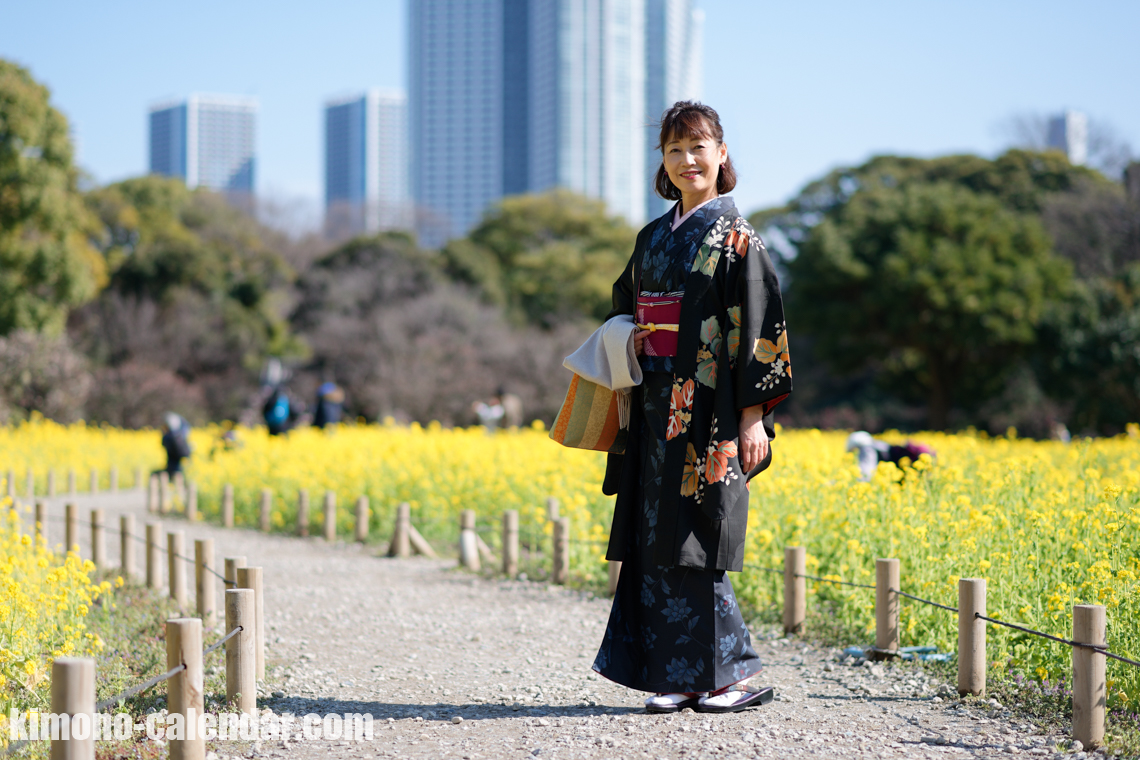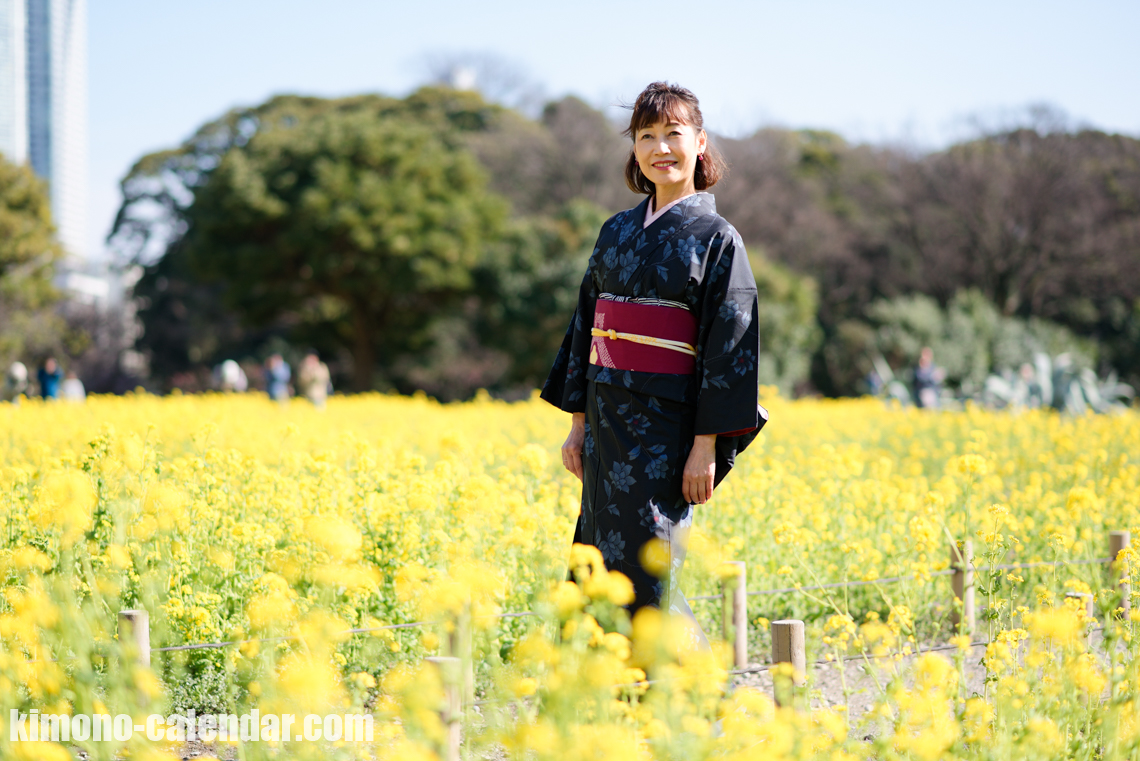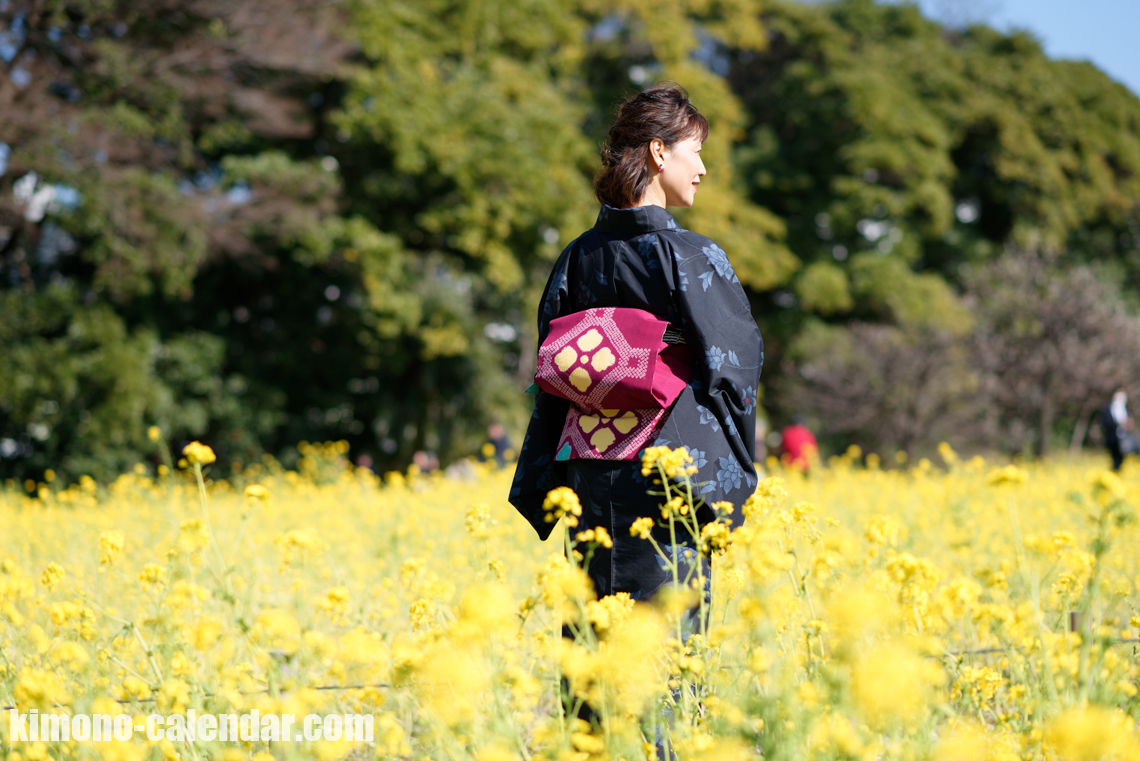 Q. May I know your name?
A. I'm Miho Sensui.
Q. What is the point of this cordinate today?
A. I made it a dark blue tsumugi-kimono that matches canola flower and colors.
Q. How often do you wear a kimono?
A. It is around 5 or 6 times a month.
Q. What did you care about wearing the kimono with this weather and temperature?
A. I wore a haori-jacket instead of a coat.