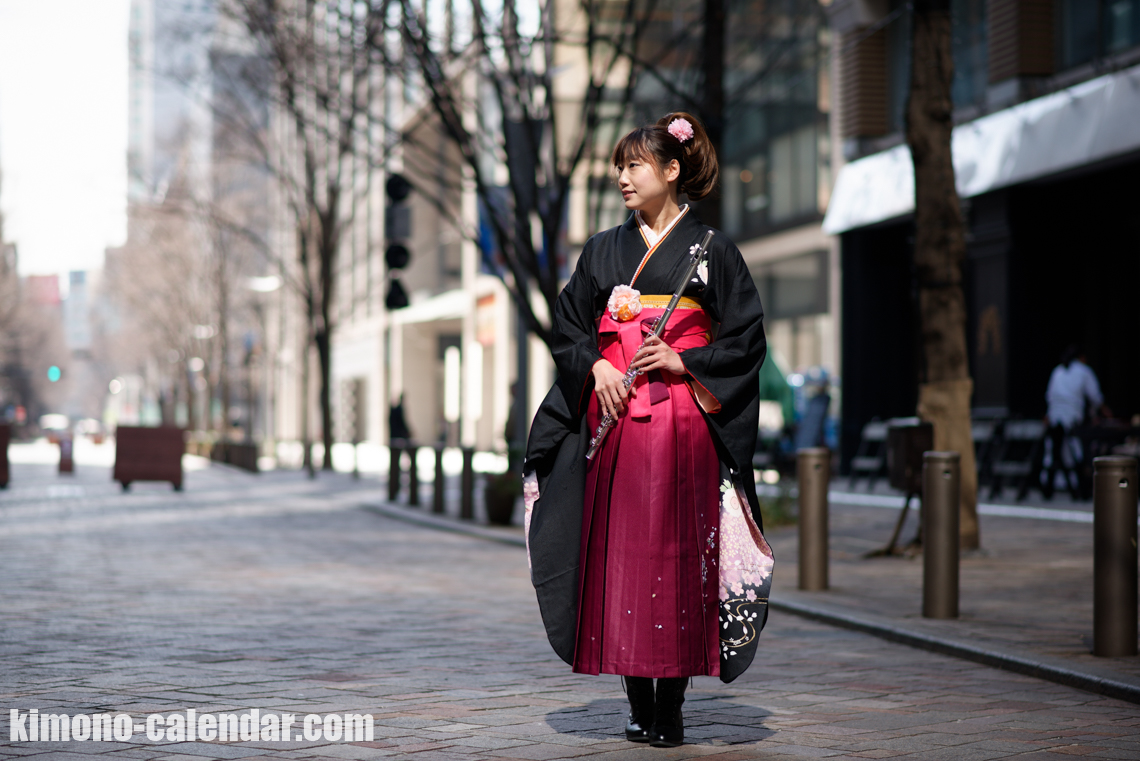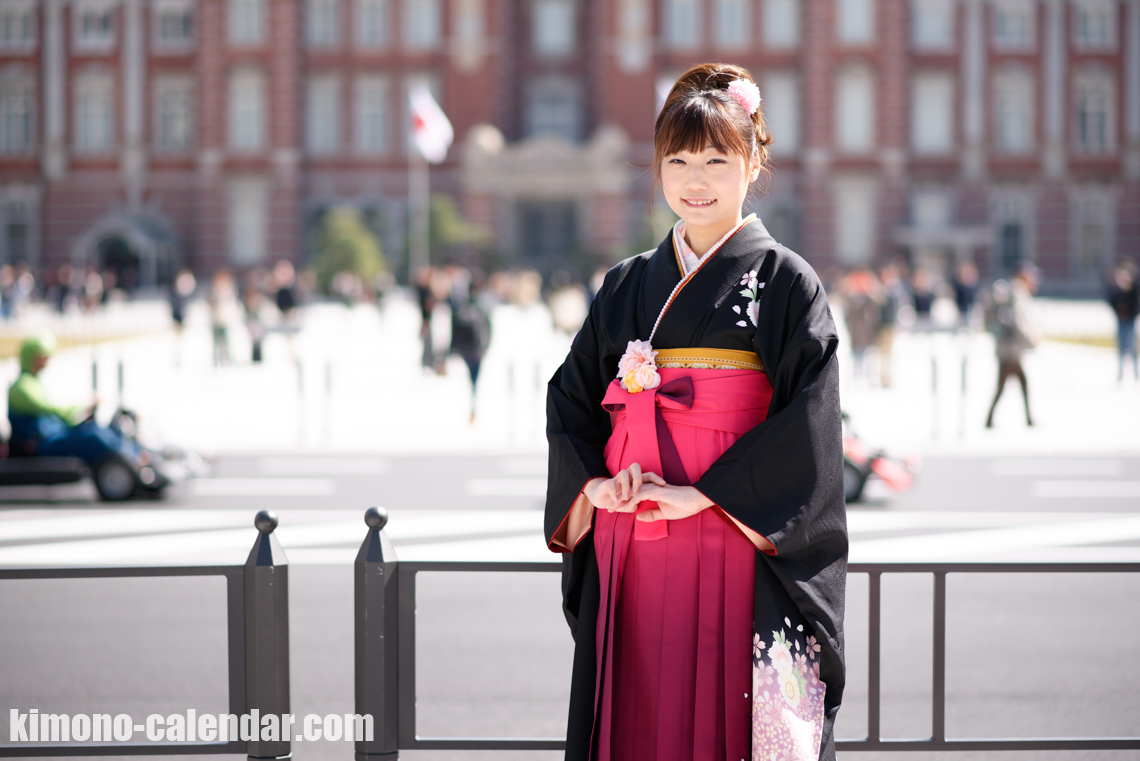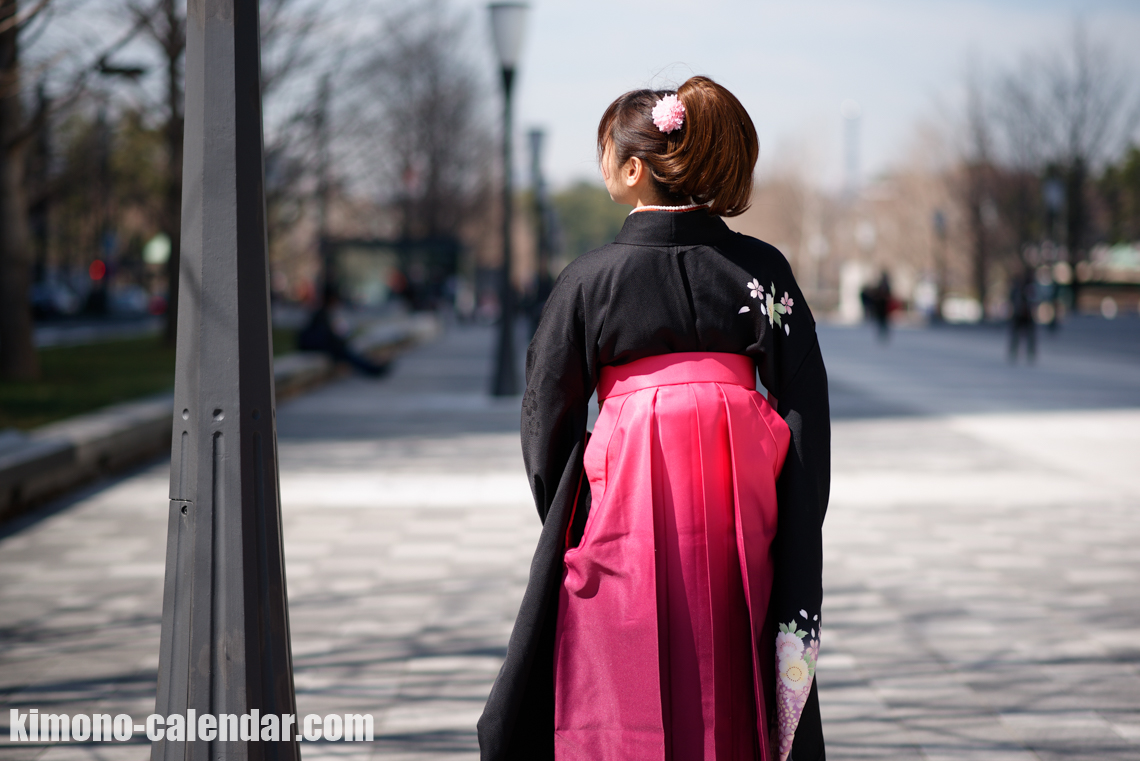 Q. May I know your name?
A. I'm Yukari Furukawa.
Q. What is the point of this coordinate today?
A. Today I decided to wear a hakama for the events after this. Because it is March, the colors and patterns imaged spring.
Q. How often do you wear a kimono?
A. I think it is two to three times a month.
Q. What did you care about wearing the kimono with this weather and temperature?
A. Nothing in particular. It was a very pleasant weather.
Location: Around Tokyo Station Google MAP