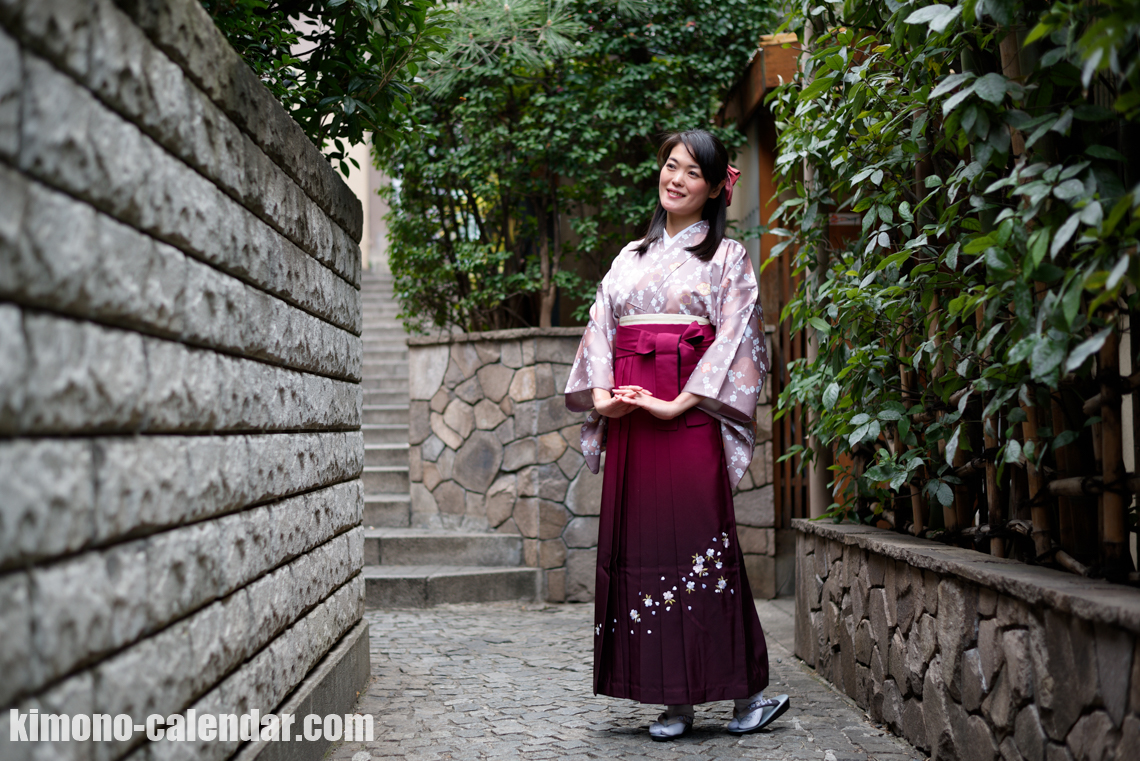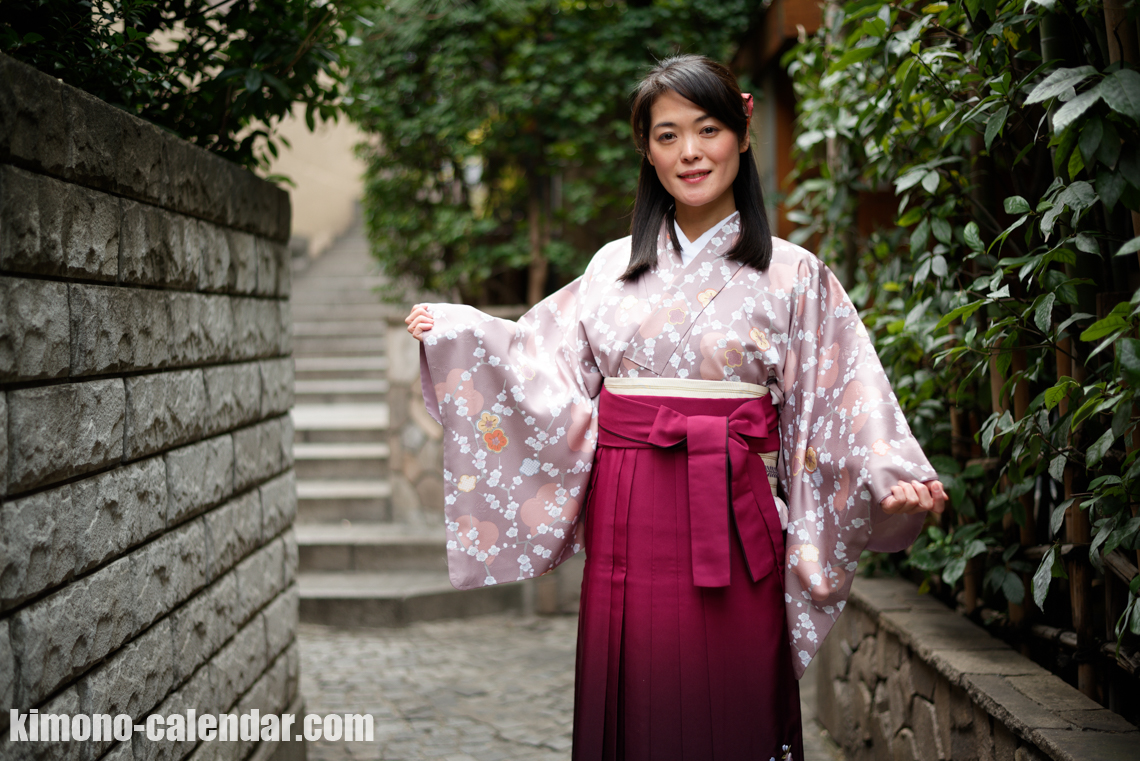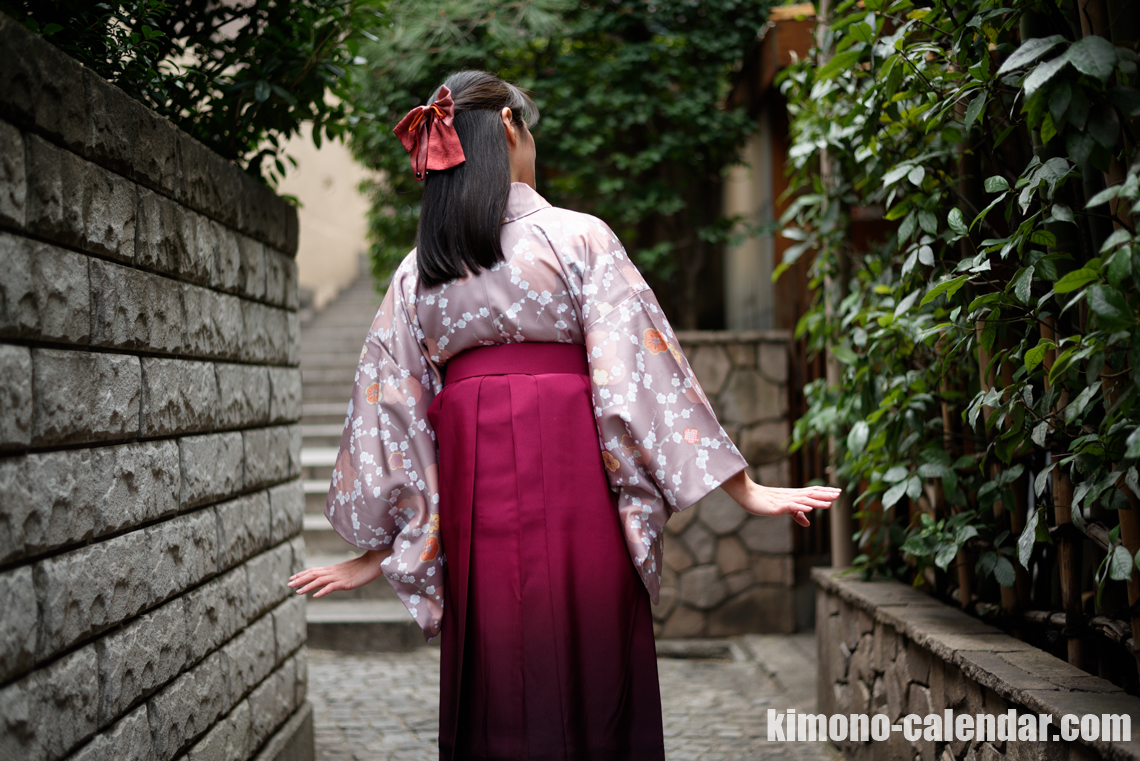 Q. May I know your name?
A. I'm Naoko Tamura.
Q. What is the point of this cordinate today?
A. Since the season of graduation ceremony is near, I tried wearing a hakama.
Q. How often do you wear a kimono?
A. Four times a week!
Q. What did you care about wearing the kimono with this weather and temperature?
A. Because it is chilly, Inner of Heat Tech and high socks shaped like tabi are also wearing.
Location: Kagurazaka Google MAP