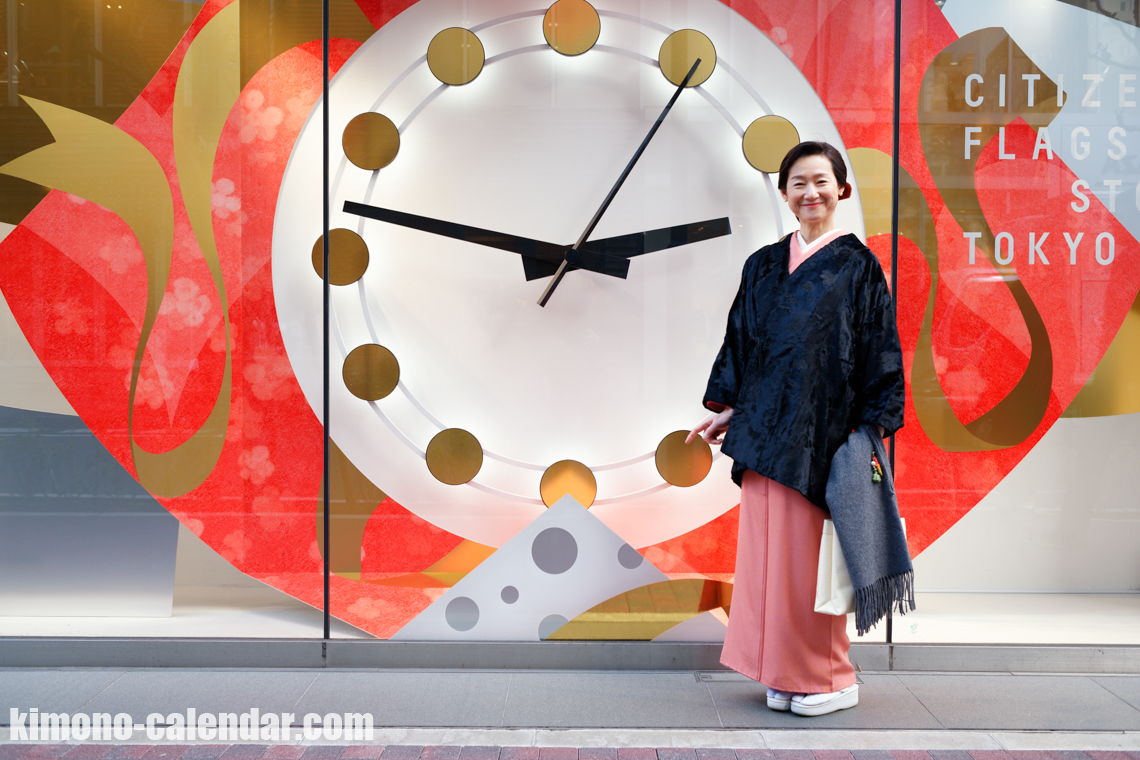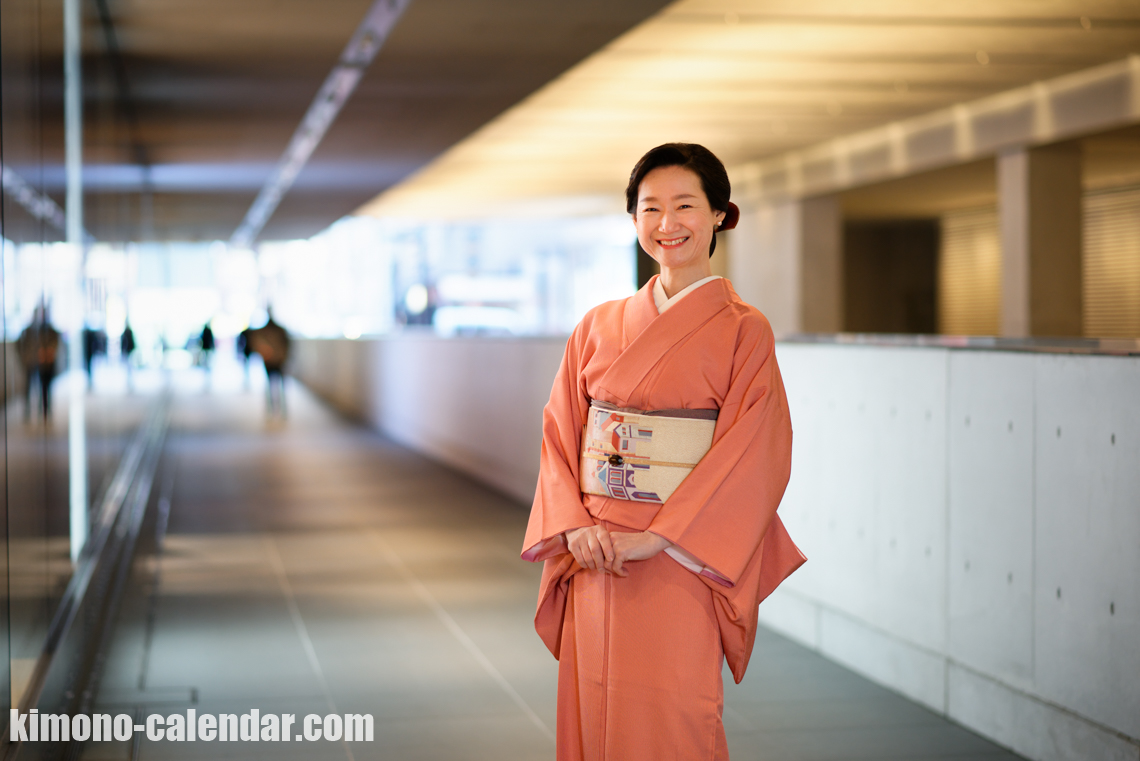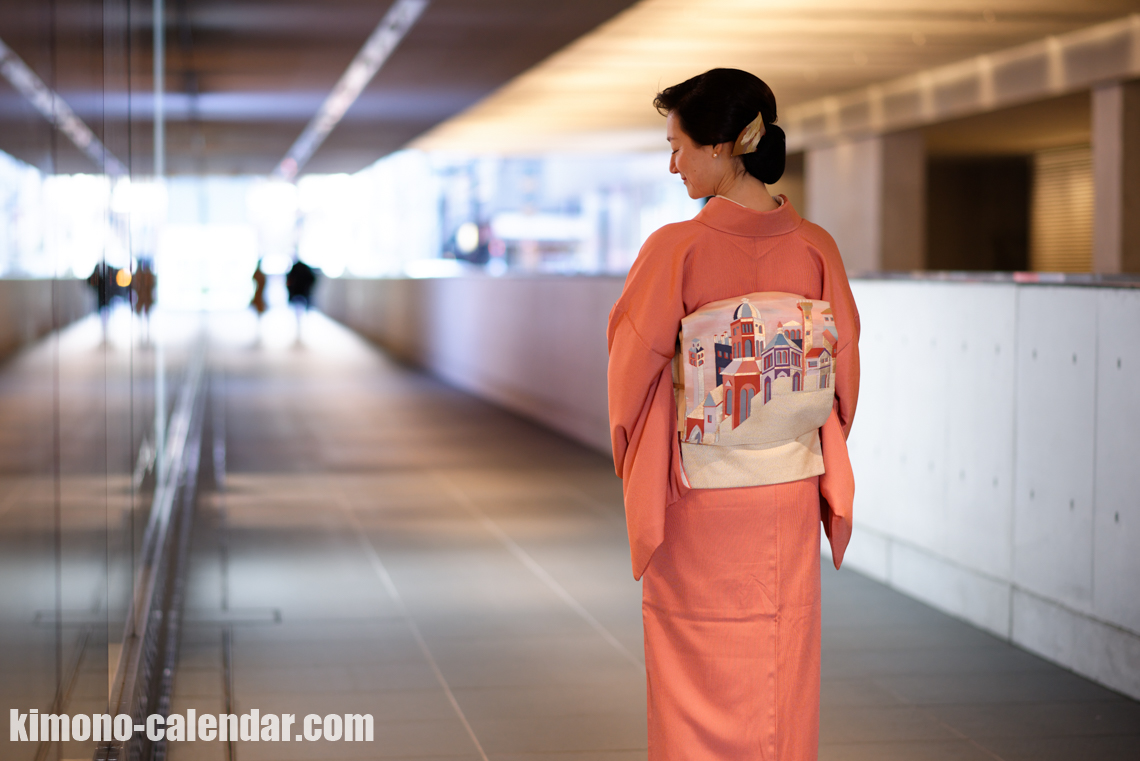 Q. May I know your name?
A. I'm Ikuko Suwabe.
Q. What is the point of this cordinate today?
A. As it became spring sunlight, I imaged the spring Ginza and make it a obi of the cityscape picture.
Q. How often do you wear a kimono?
A. This month it is 4 or 5 times.
Q. What did you care about wearing the kimono with this weather and temperature?
A. I prepared a coat and shawl.
Location: Ginza Google MAP