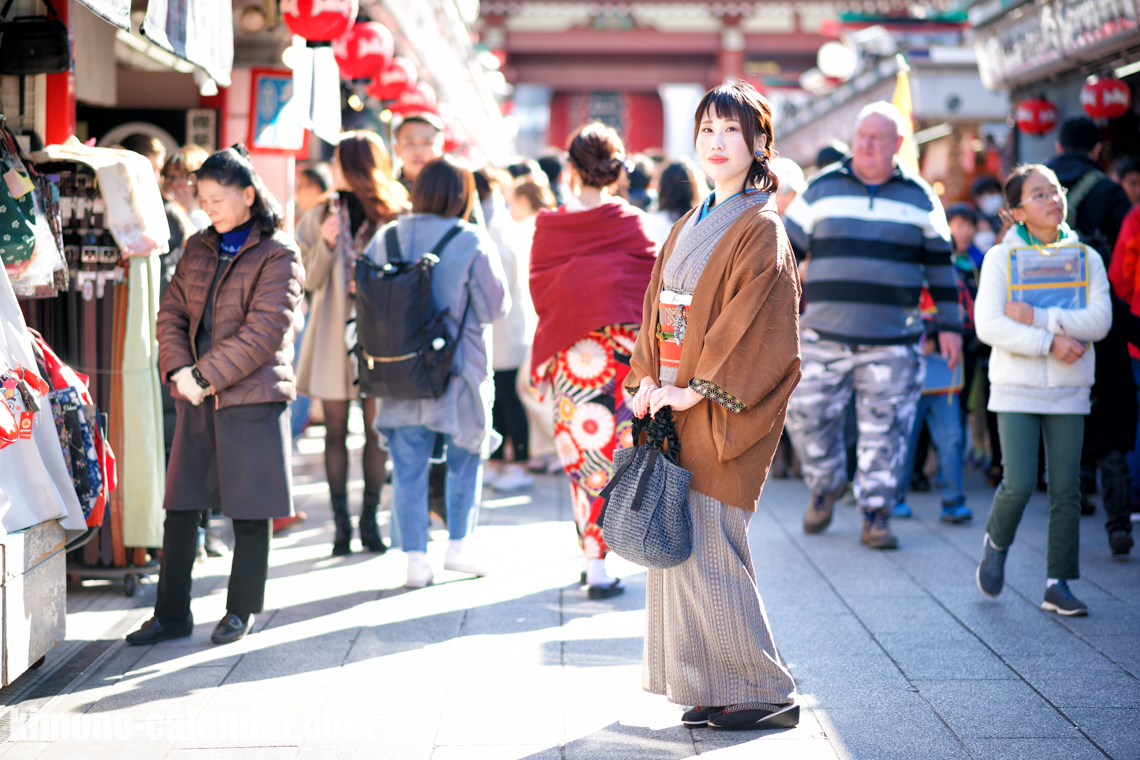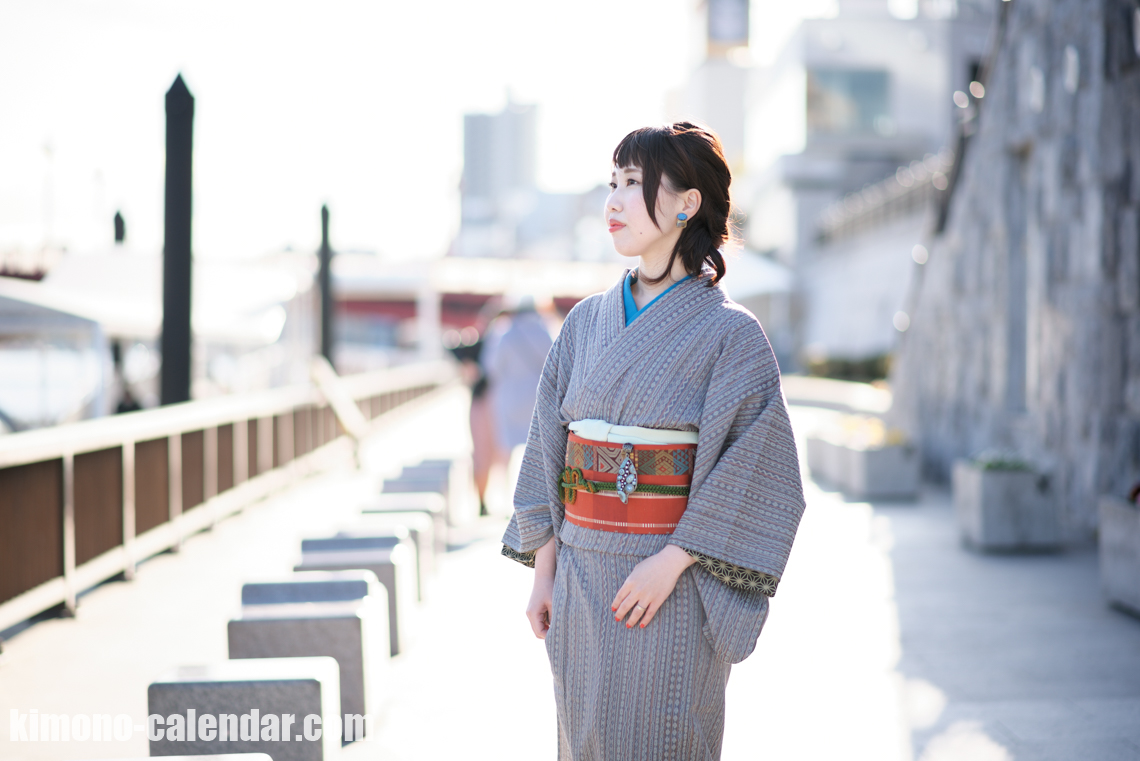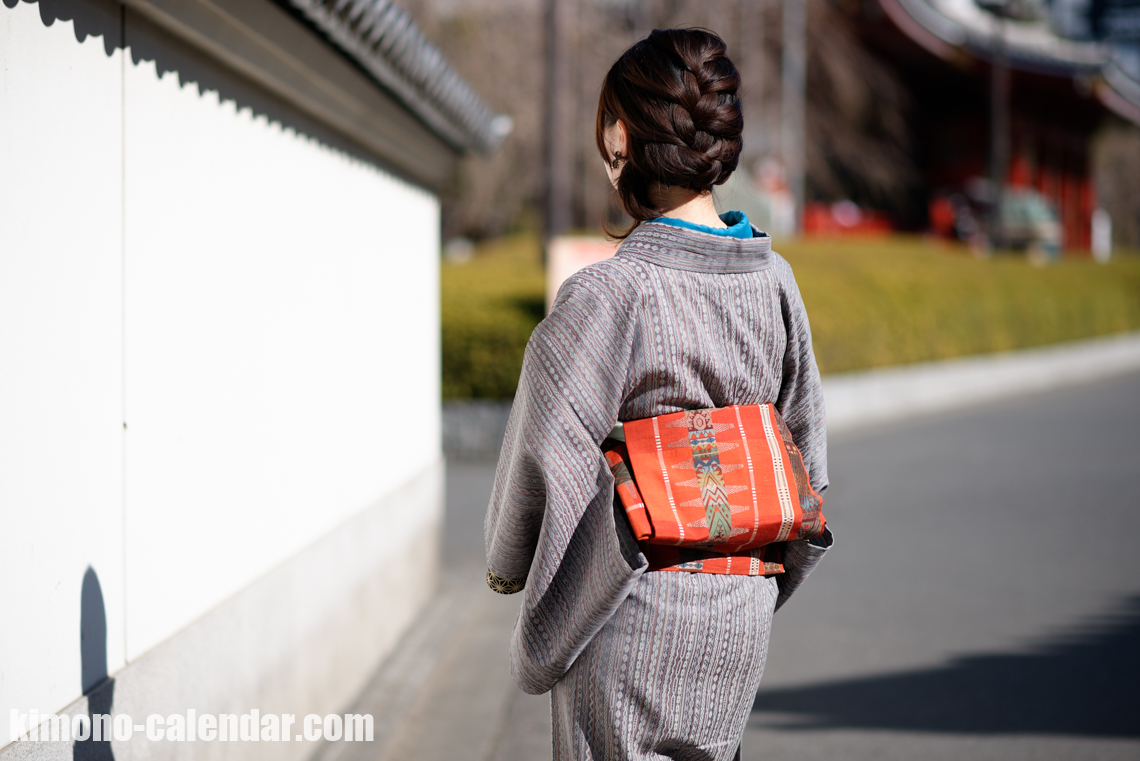 Q. May I know your name?
A. Everybody call me 'Mitsuru'.
Q. What is the point of this cordinate today?
A. I coordinated to match the city of Asakusa. Asakusa has many people wearing flashy kimono, so I chose kimono while imagining the direction of the opposite direction. Blue color matching of haneri, earrings and accessories (attached to obi) is also a point of coordination today.
Q. How often do you wear a kimono?
A. It is about 2 to 4 times a month. I try to wear as much as possible at the end of every week.
Q. What did you care about wearing the kimono with this weather and temperature?
A. I am careful about measures against cold weather at feet. It layered tabi on thick tights, or uses a dedicated disposable heat pack for foot if necessary.
Location: Asakusa Google MAP