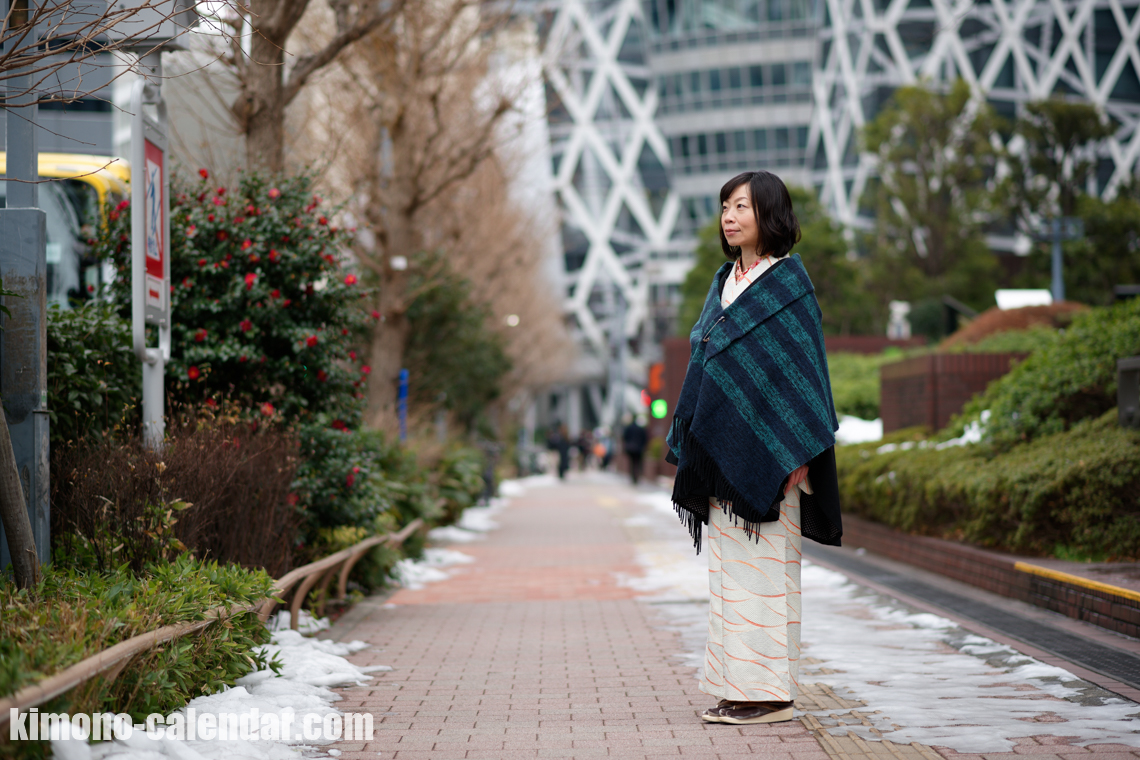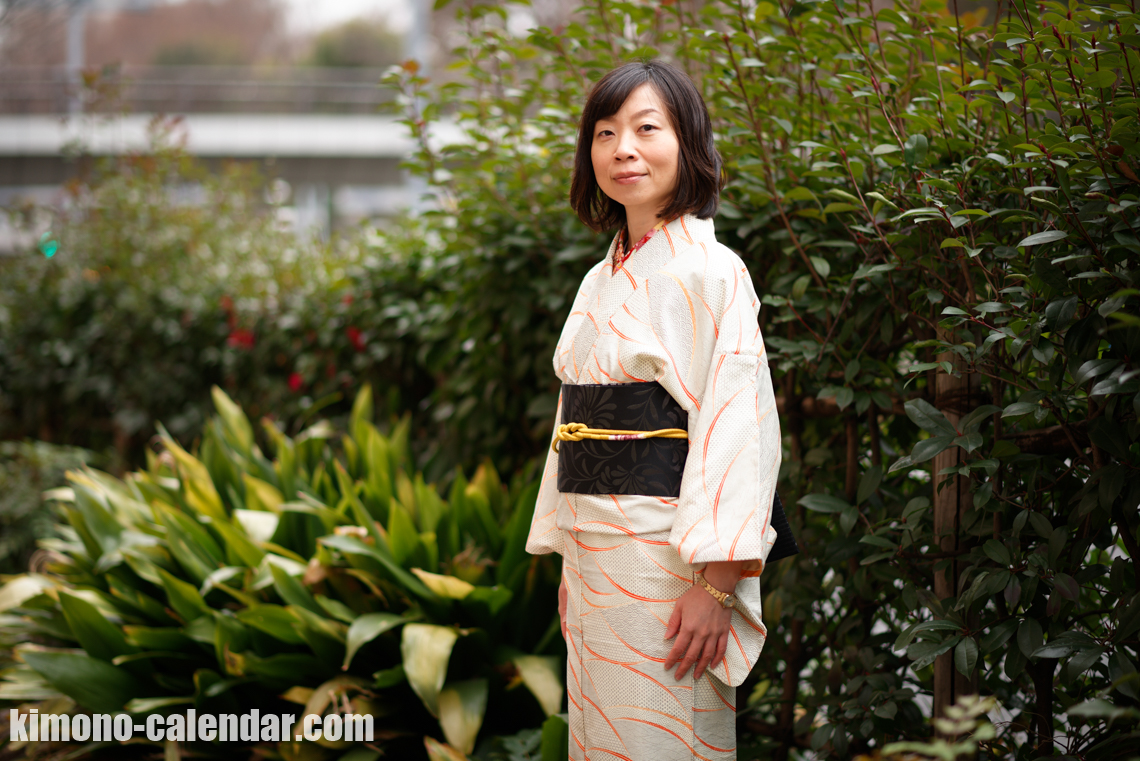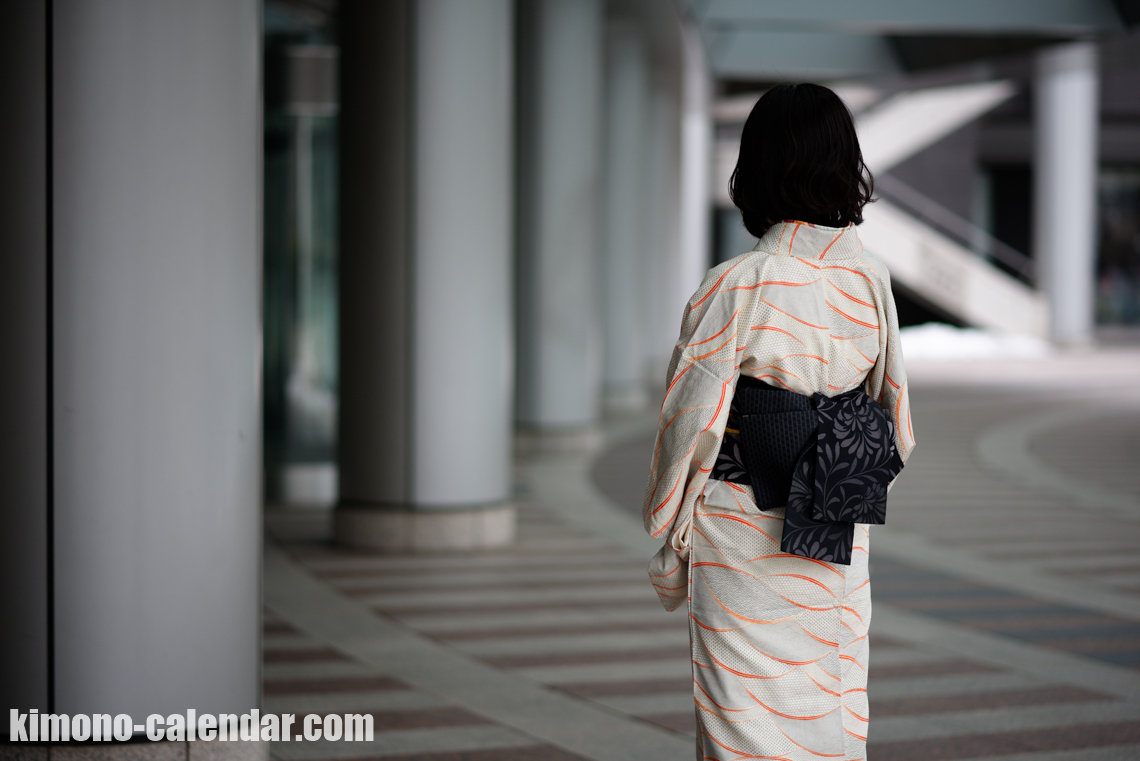 Q. May I know your name?
A. Everybody call me 'Niwacchi'.
Q. What is the point of this cordinate today?
A. It is haneri. It is a handcrafted "haneri" which sewn fabrics found at the shop by himself, and It coordinated with white kimono according to it.
Q. How often do you wear a kimono?
A. I think it is two to three times a month.
Q. What did you care about wearing the kimono with this weather and temperature?
A. Today is really cold, so two layered of stockings and tights.
Location: Shinjuku Google MAP