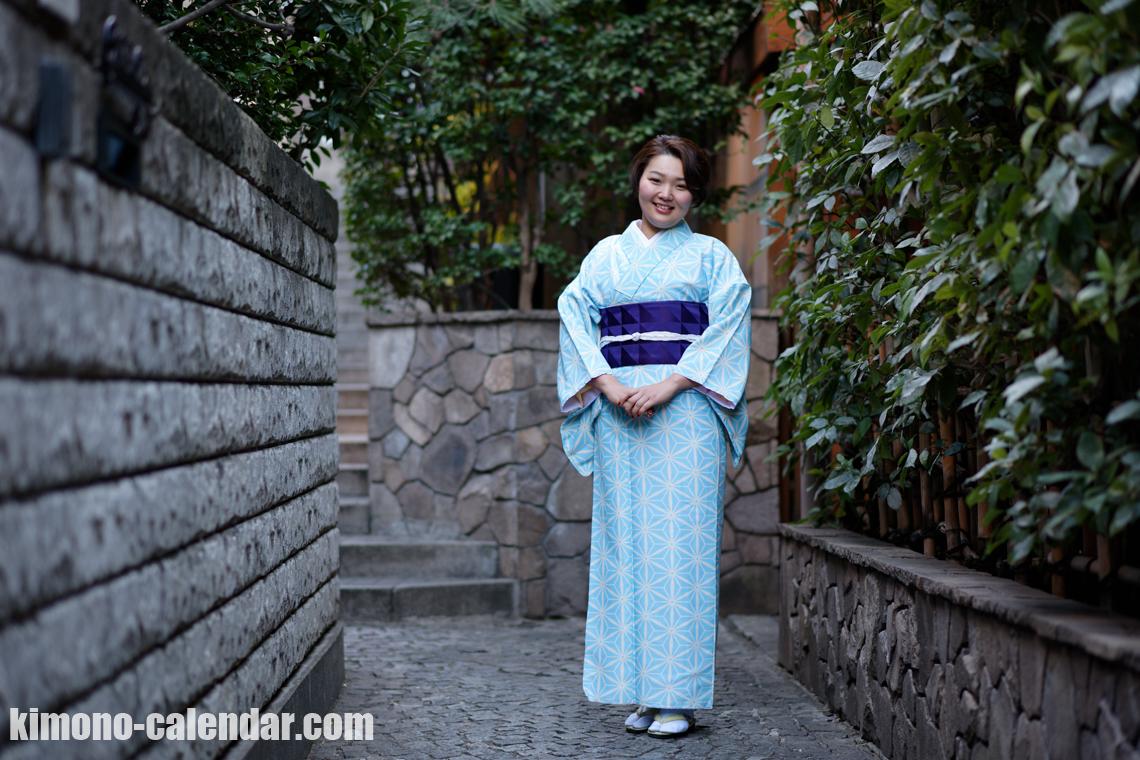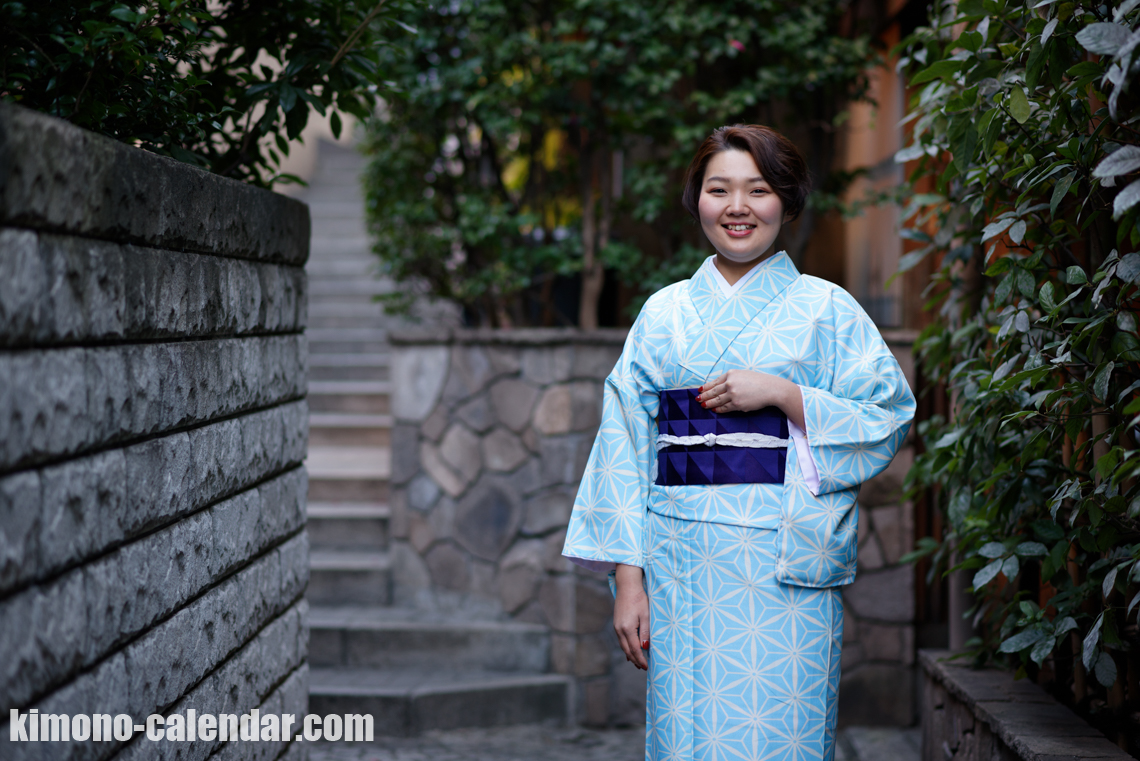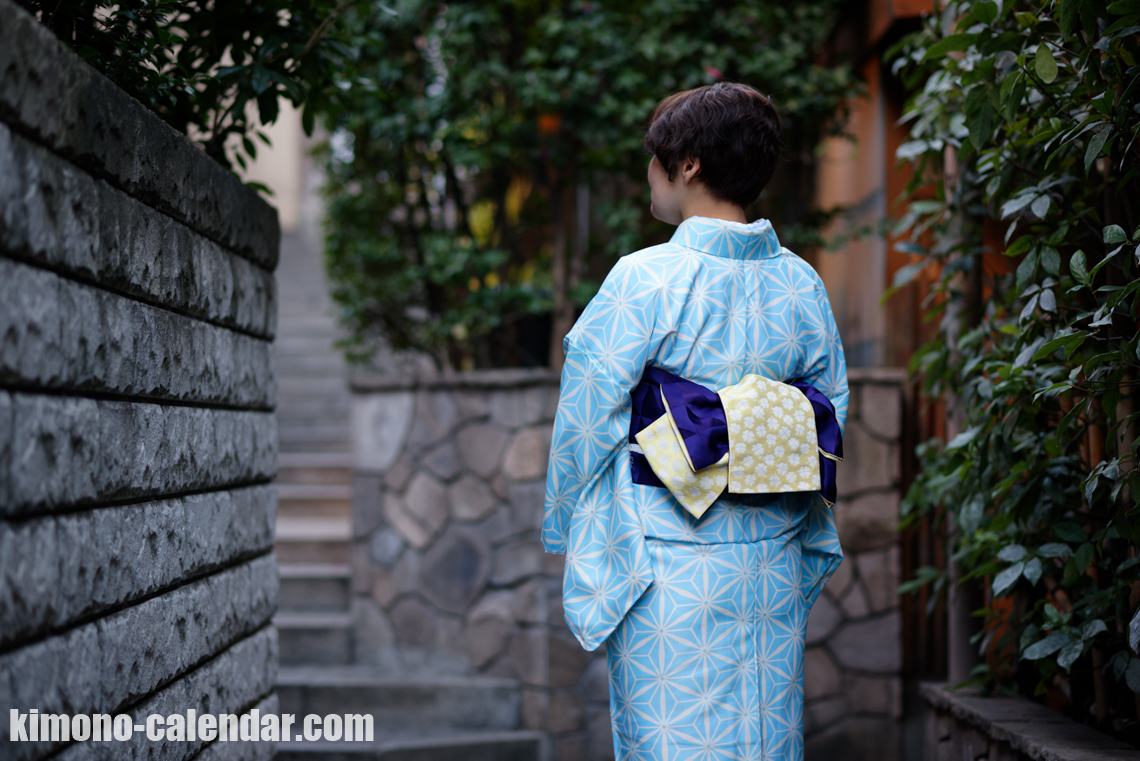 Q. May I know your name?
A. I'm Namiko Miyagawa.
Q. What is the point of this cordinate today?
A. I wanted to wear a light blue kimono, so I made a chic coordination using the yellow of the obi which is the opposite color of light blue and the white of obijime.
Location: Kagurazaka Google MAP