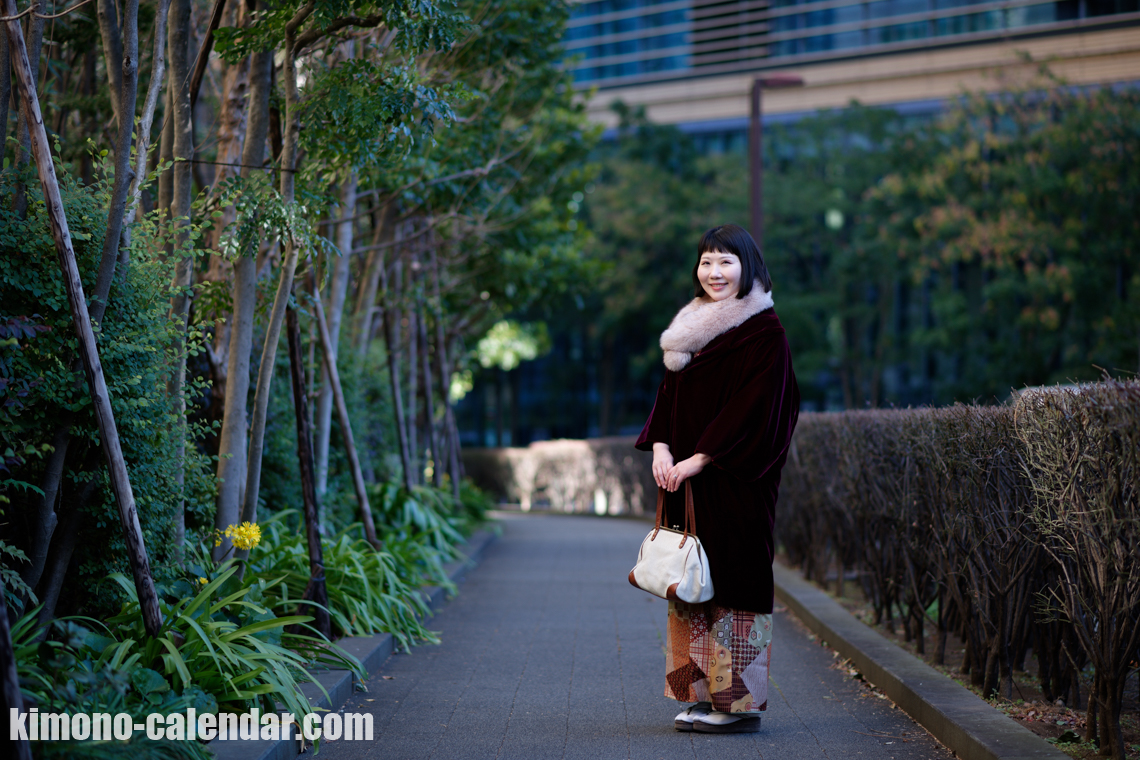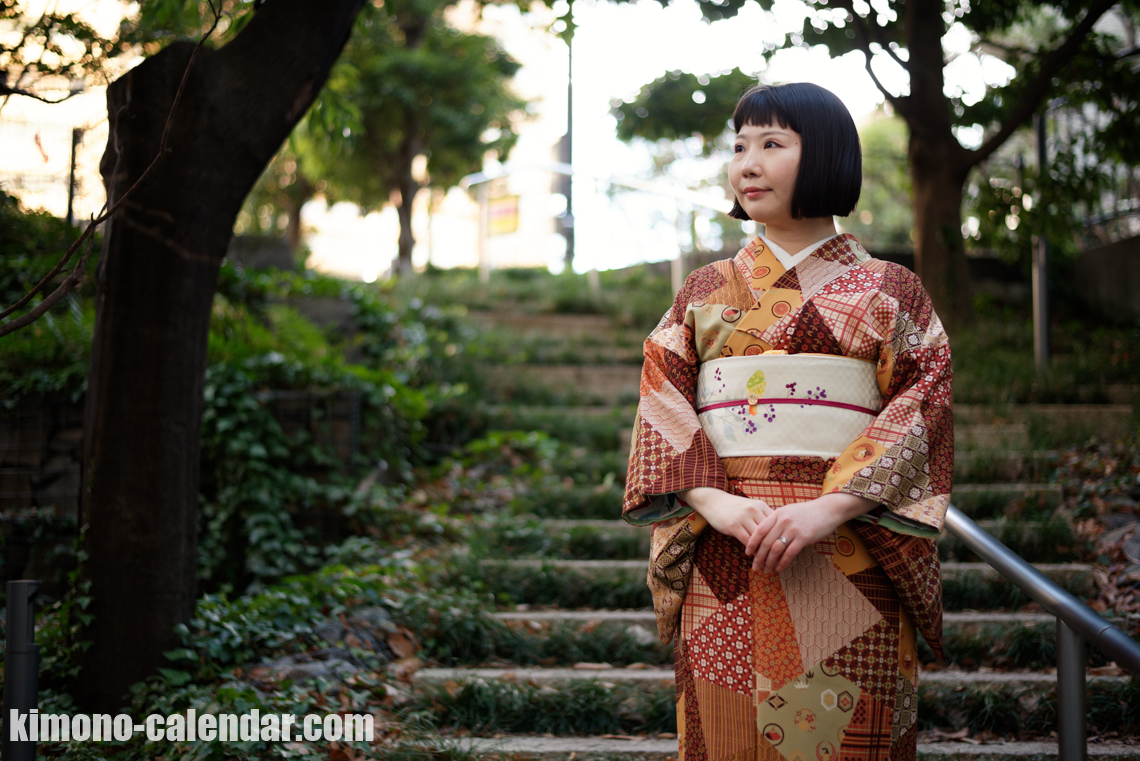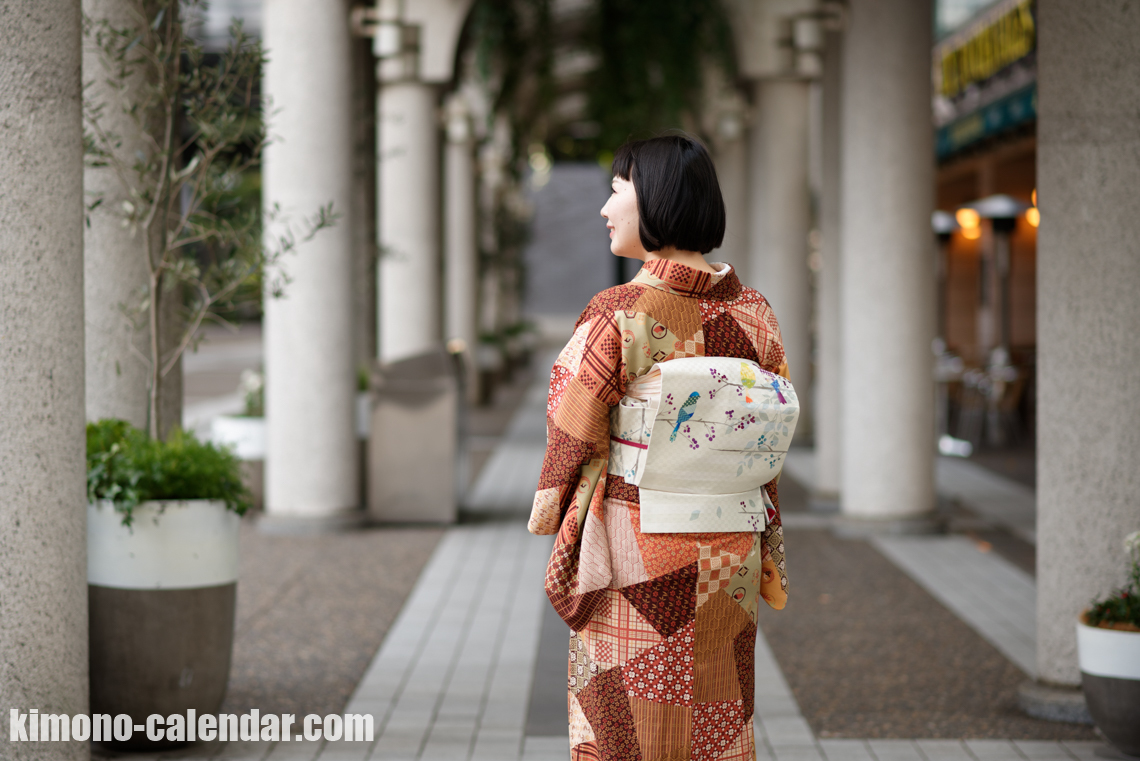 Q. May I know your name?
A. I'm Kurokawa.
Q. What is the point of this cordinate today?
A. I wore a favorite kimono that I got given as a gift last year.
Q. How often do you wear a kimono?
A. It's once a week.
Q. What did you care about wearing the kimono with this weather and temperature?
A. Today it is very cold, so we have all the items that will become measures against cold, such as coat, functional inner, arm warmer, tabi of Nell material.