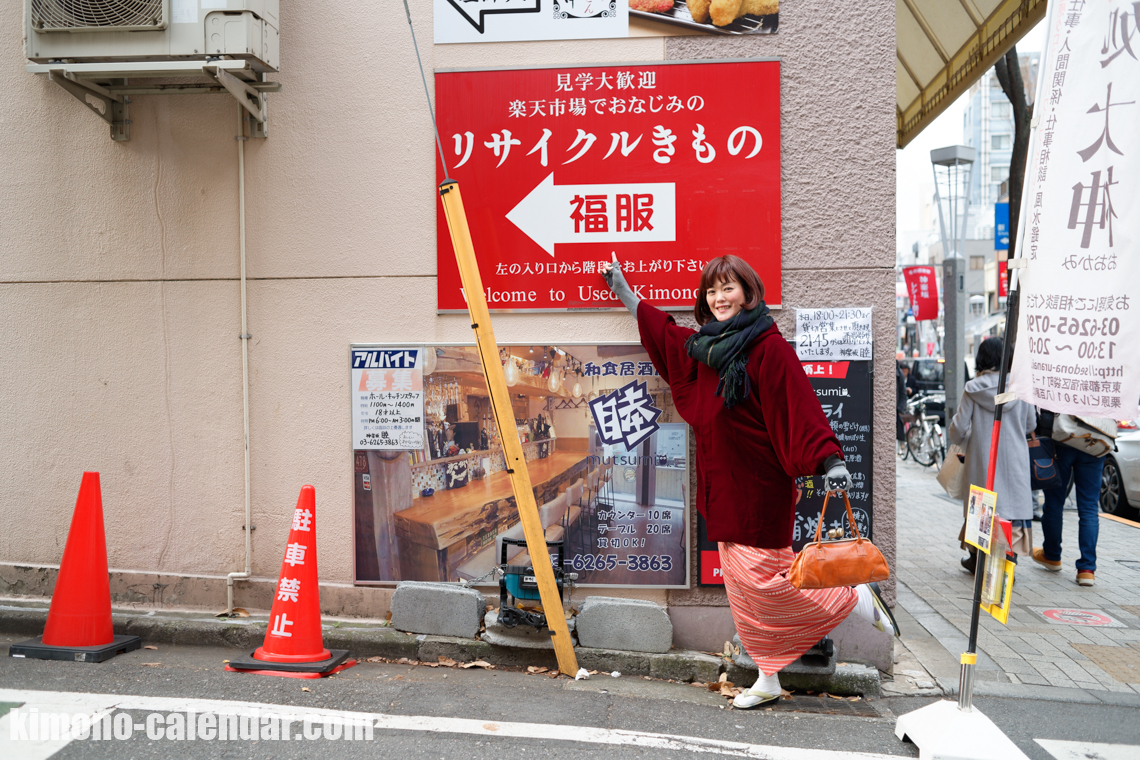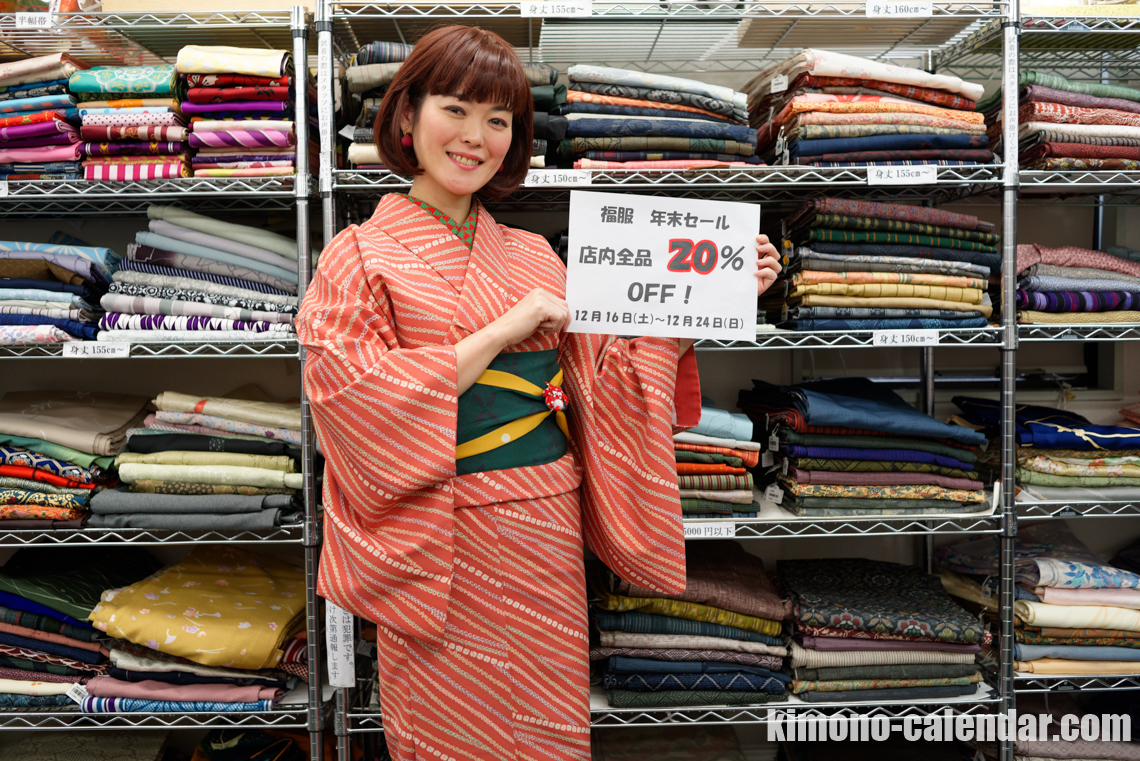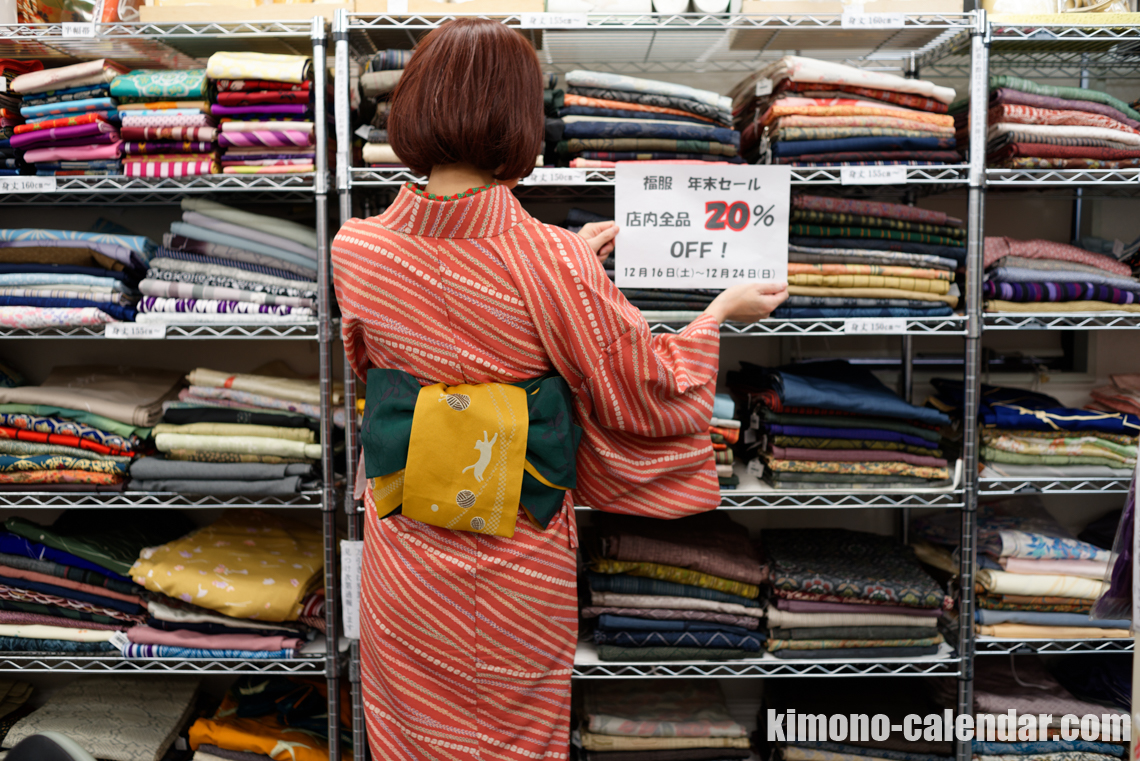 Q. May I know your name?
A. I'm Naoko Tamura.
Q. What is the point of this cordinate today?
A. Today I tried coordinating with red and green Christmas color. Christmas trees on the haneri, and reindeer on the obi is Today's point too.
Q. How often do you wear a kimono?
A. Four times a week!
Q. What did you care about wearing the kimono with this weather and temperature?
A. Since the very cold I wore piled up Inner wear.