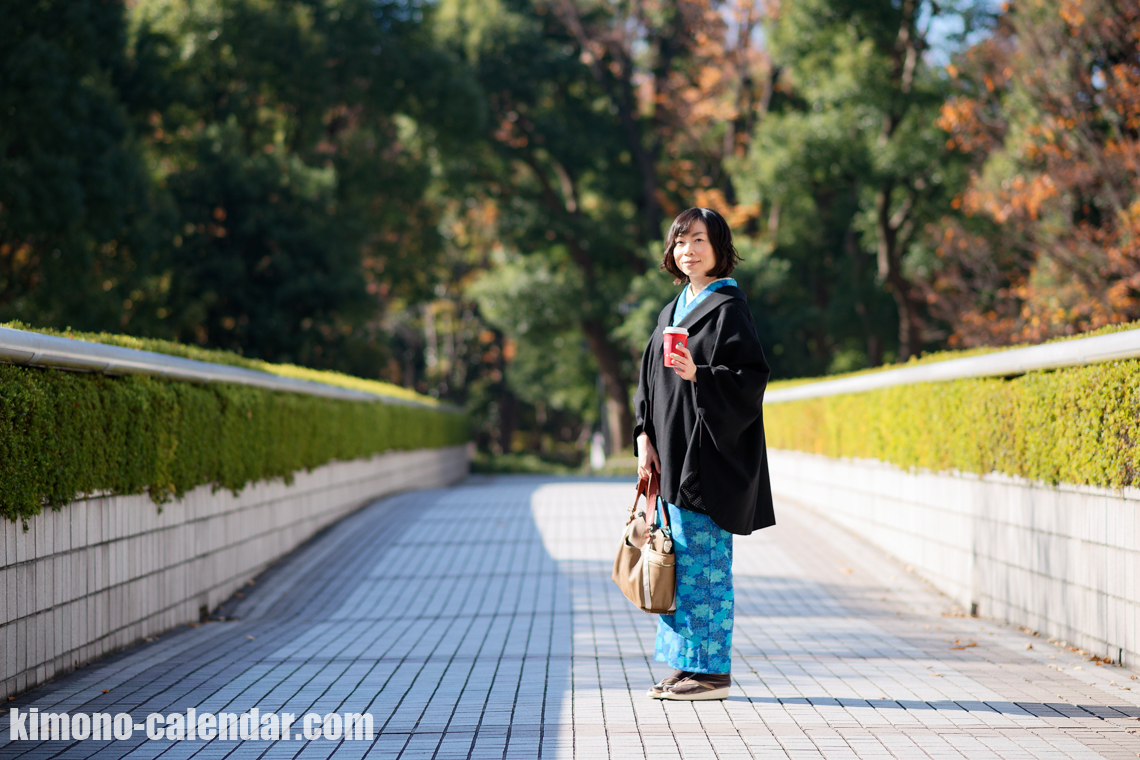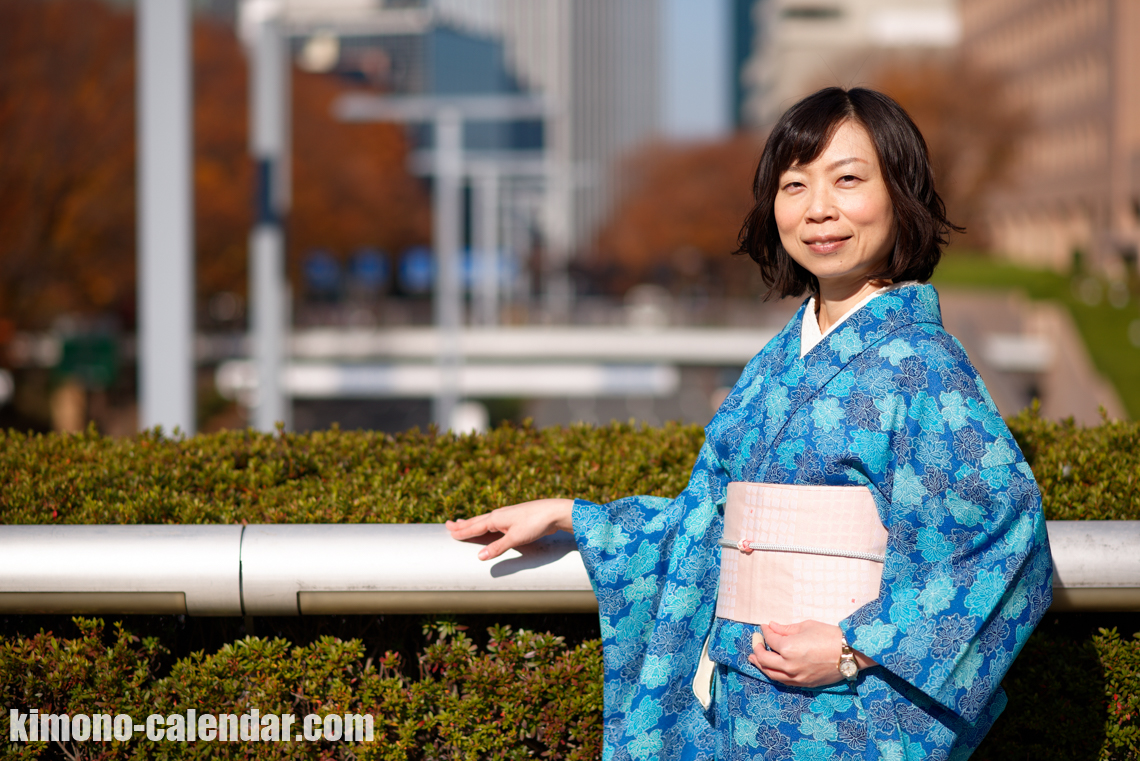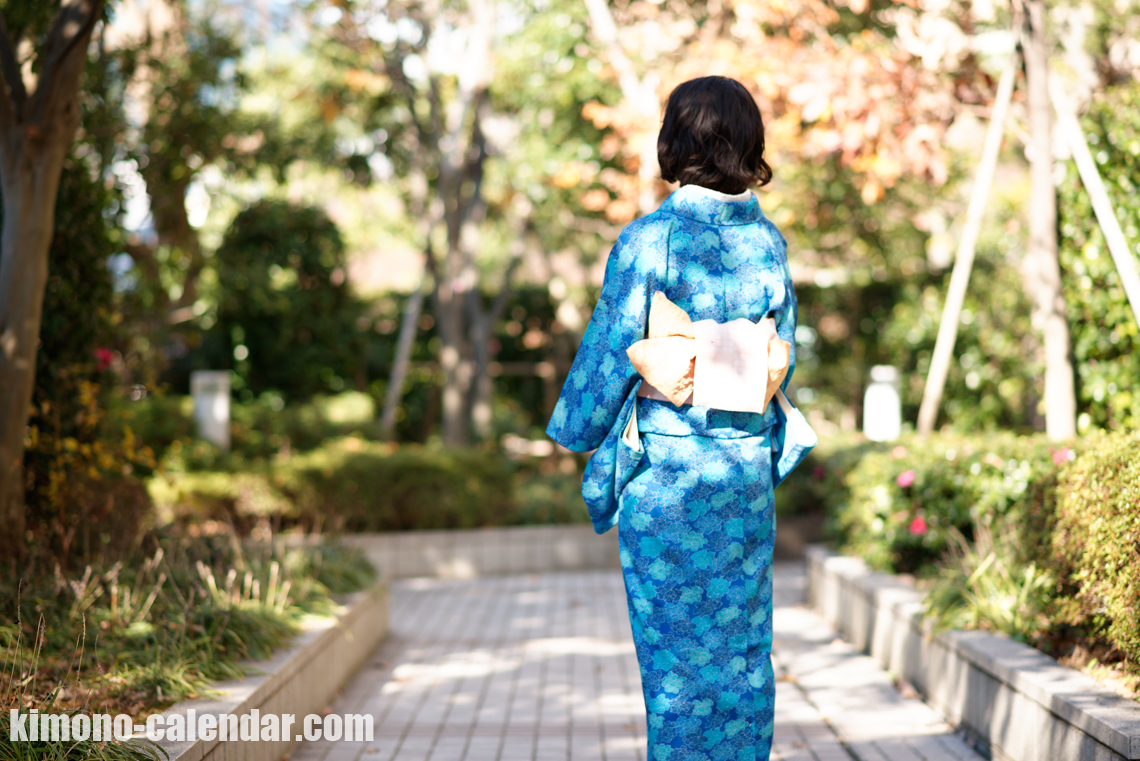 Q. May I know your name?
A. Everybody call me 'Niwacchi'.
Q. What is the point of this cordinate today?
A. Recently I like the bright coordination, so I made it a pop hue as a whole.
Q. How often do you wear a kimono?
A. I think it is two to three times a month.
Q. What did you care about wearing the kimono with this weather and temperature?
A. As a counter measure against cold I wore a kimono of wool material. Although there is an event after this, woolen kimono is easy to maintain, so it is useful when you participate in an event that may potentially dirty a kimono.
Location: Shinjuku Google MAP