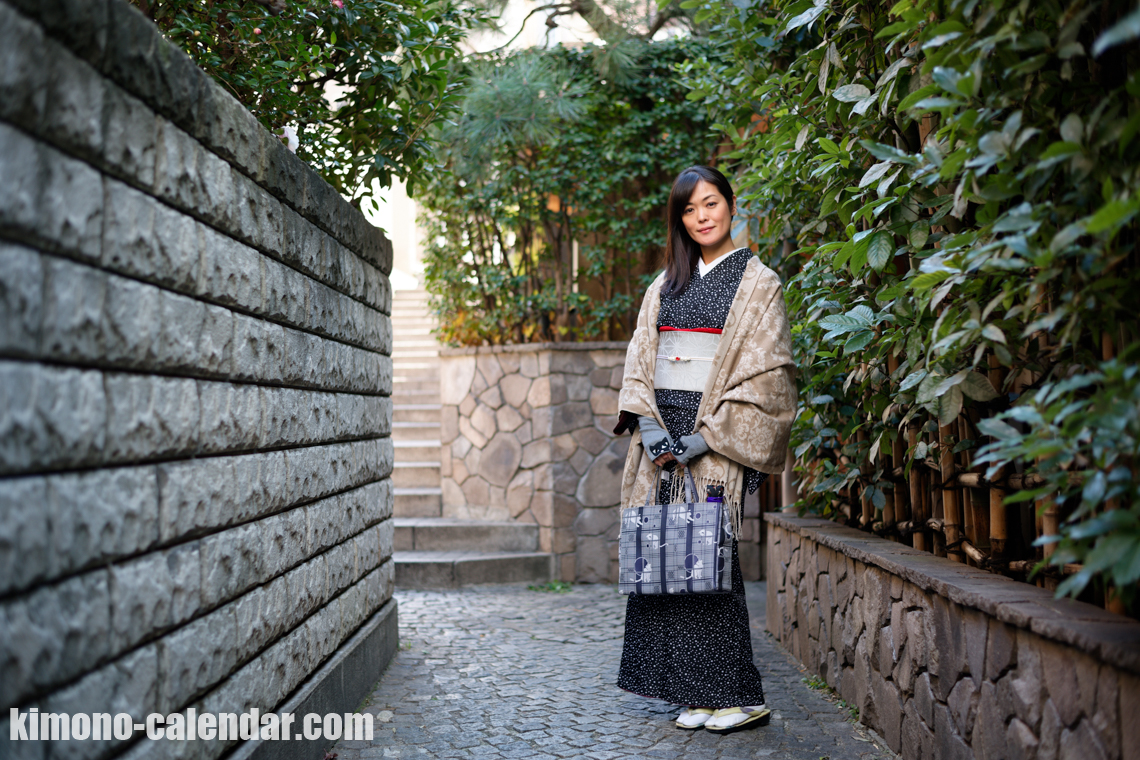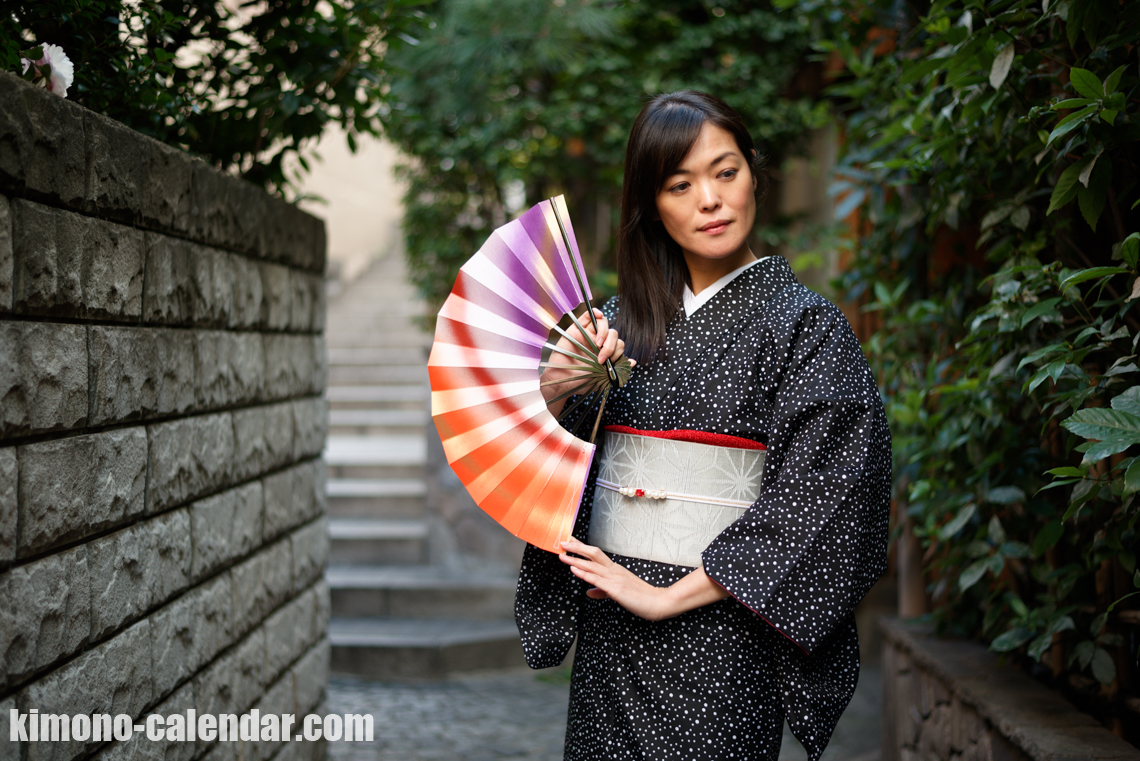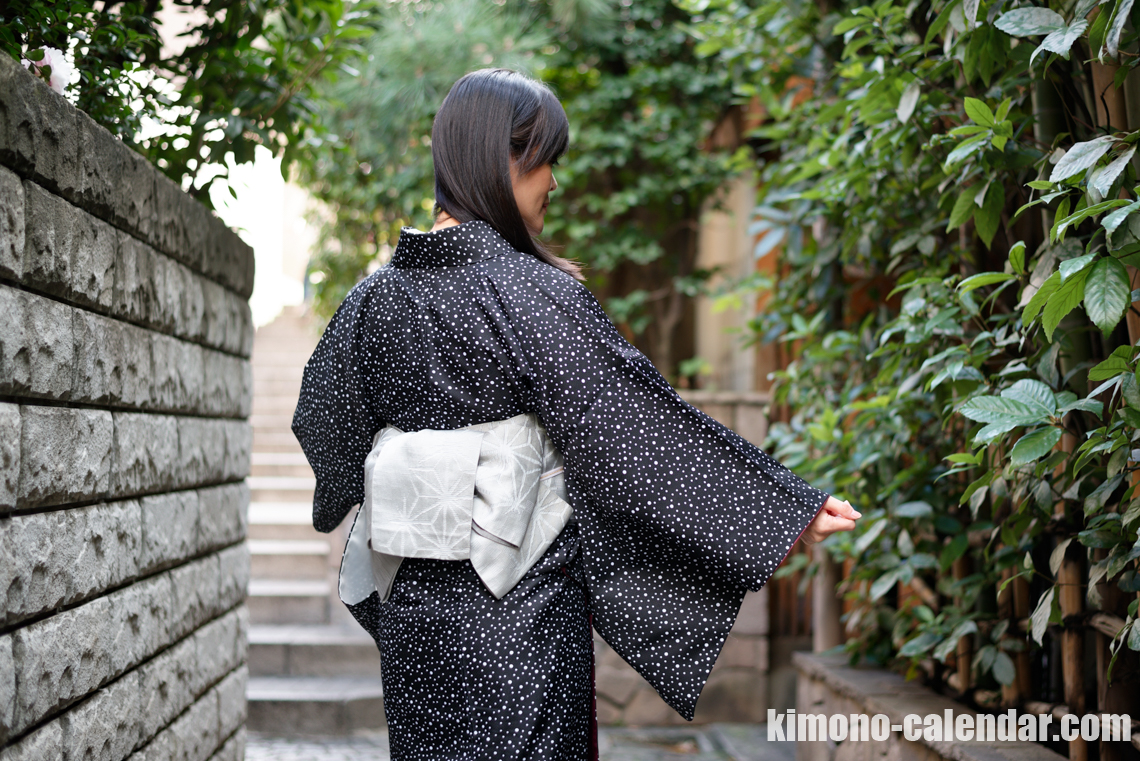 Q. May I know your name?
A. I'm Naoko Tamura.
Q. What is the point of this cordinate today?
A. Among the monotone's combinations, the red color of the obidome and obiage is the point. Obiage are replaced with cloth containing glitter, and obidome are using Valletta.
Q. How often do you wear a kimono?
A. Four times a week!
Q. What did you care about wearing the kimono with this weather and temperature?
A. The wind was cold, so I wear a HEATTECH inside.
Location: Kagurazaka Google MAP