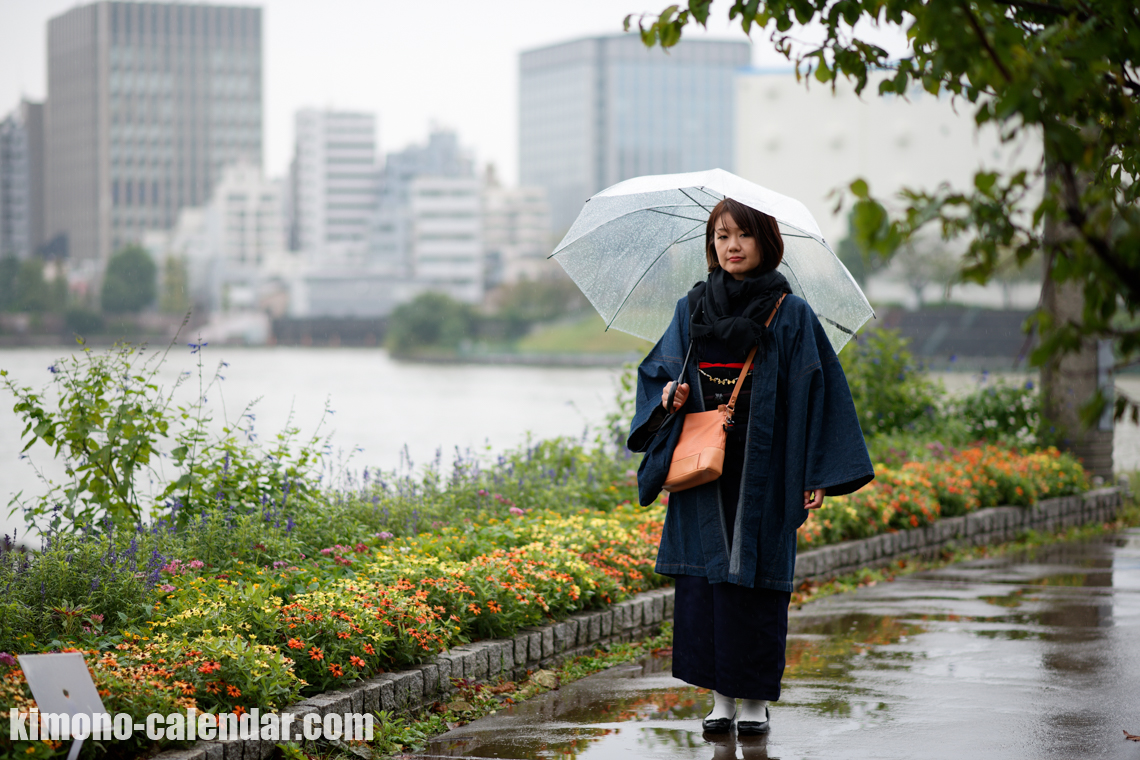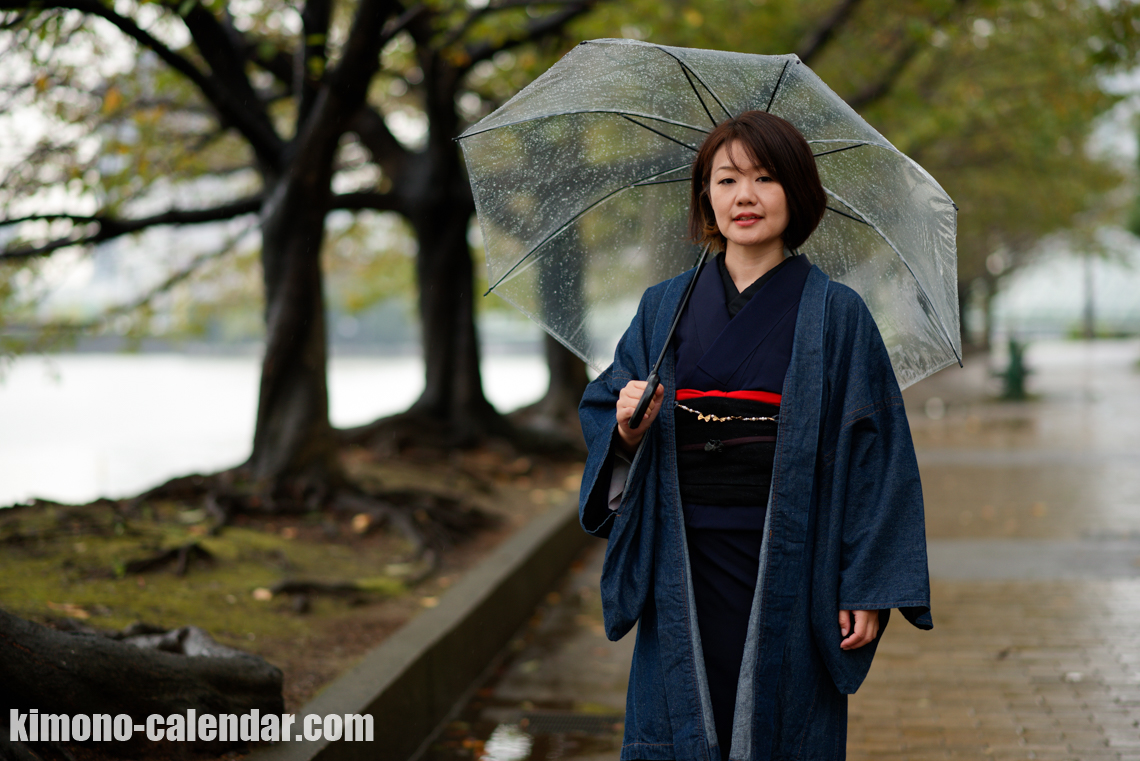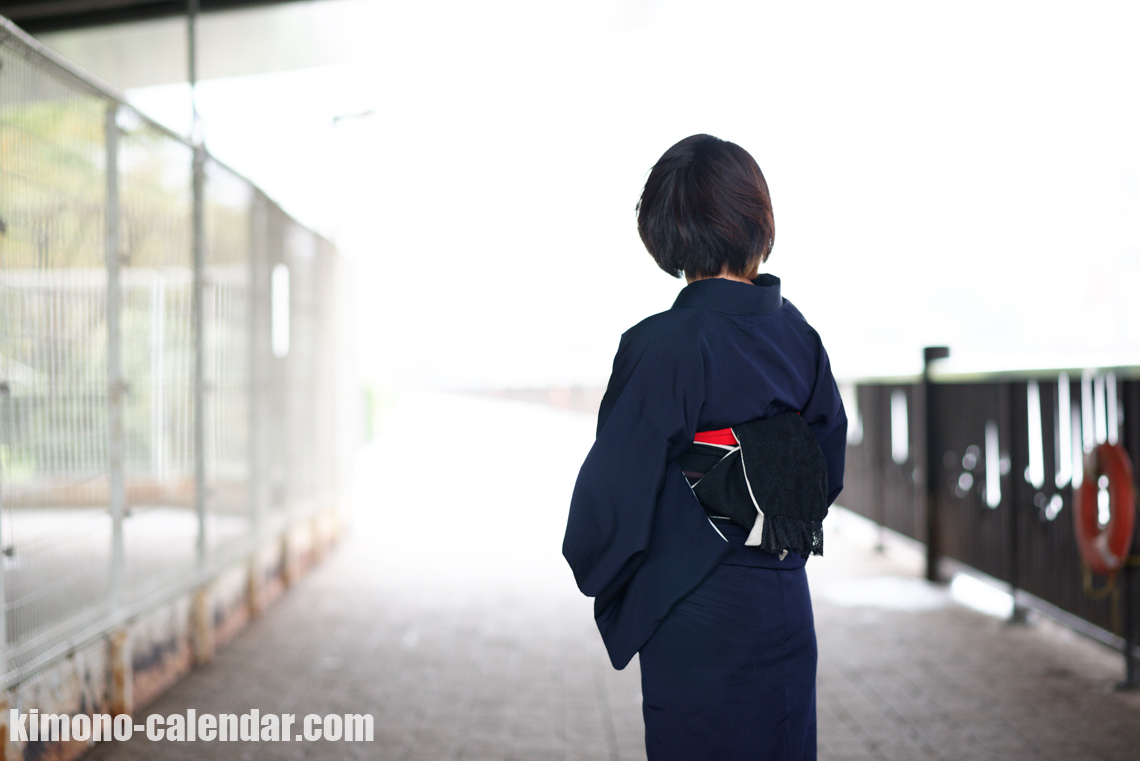 Q. May I know your name?
A. I'm Kyoko Kato.
Q. What is the point of this cordinate today?
A. It is "Kiki's delivery service".
Q. How often do you wear a kimono?
A. It's about once a week.
Q. What did you care about wearing the kimono with this weather and temperature?
A. Haori-jacket of denim material is convenient on rainy days.
Location: Tsukishima Google MAP