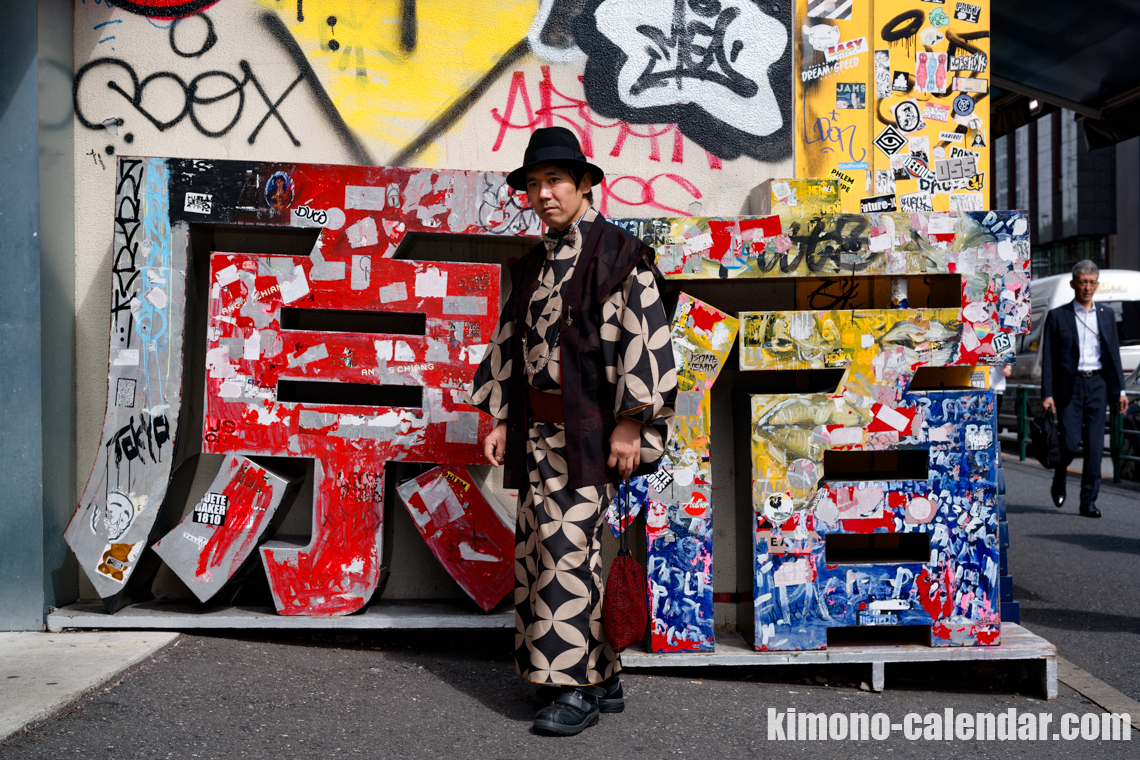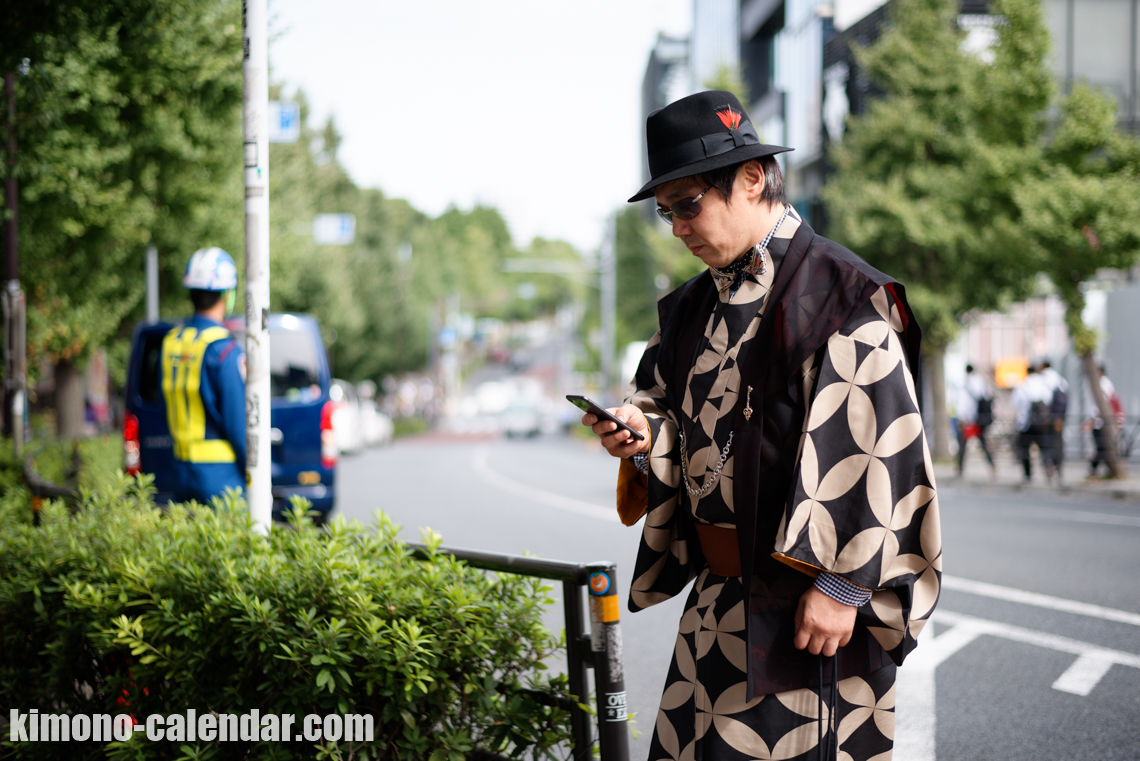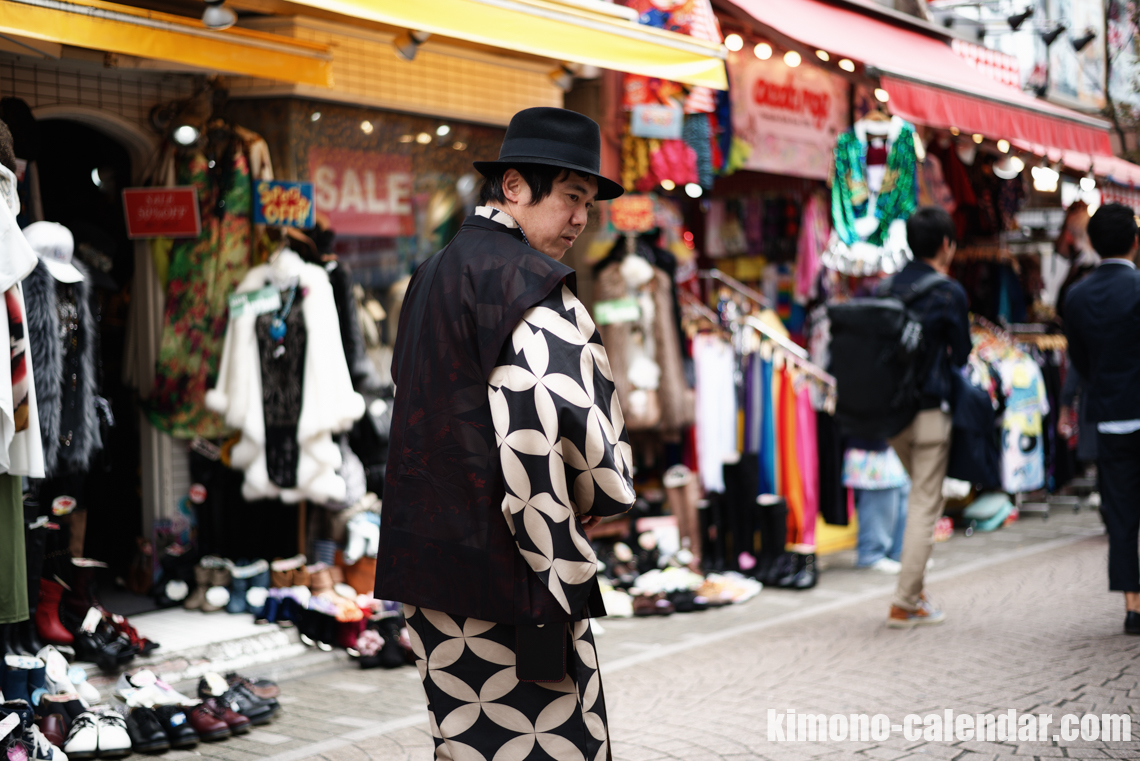 Q. May I know your name?
A. I'm Yasunari Tsujita.
Q. What is the point of this cordinate today?
A. In accordance with my favorite bow tie, I tried to make it a coordination incorporating Blending of Japanese and Western styles.
Q. How often do you wear a kimono?
A. It's two times a week.
Q. What did you care about wearing the kimono with this weather and temperature?
A. Since autumn has just started, I incorporated the Haori-jacket into coordination, but the temperature is still not low enough to say "Fall being in full swing", so I are making it a thin Haori-jacket.
Location: Harajuku Google MAP