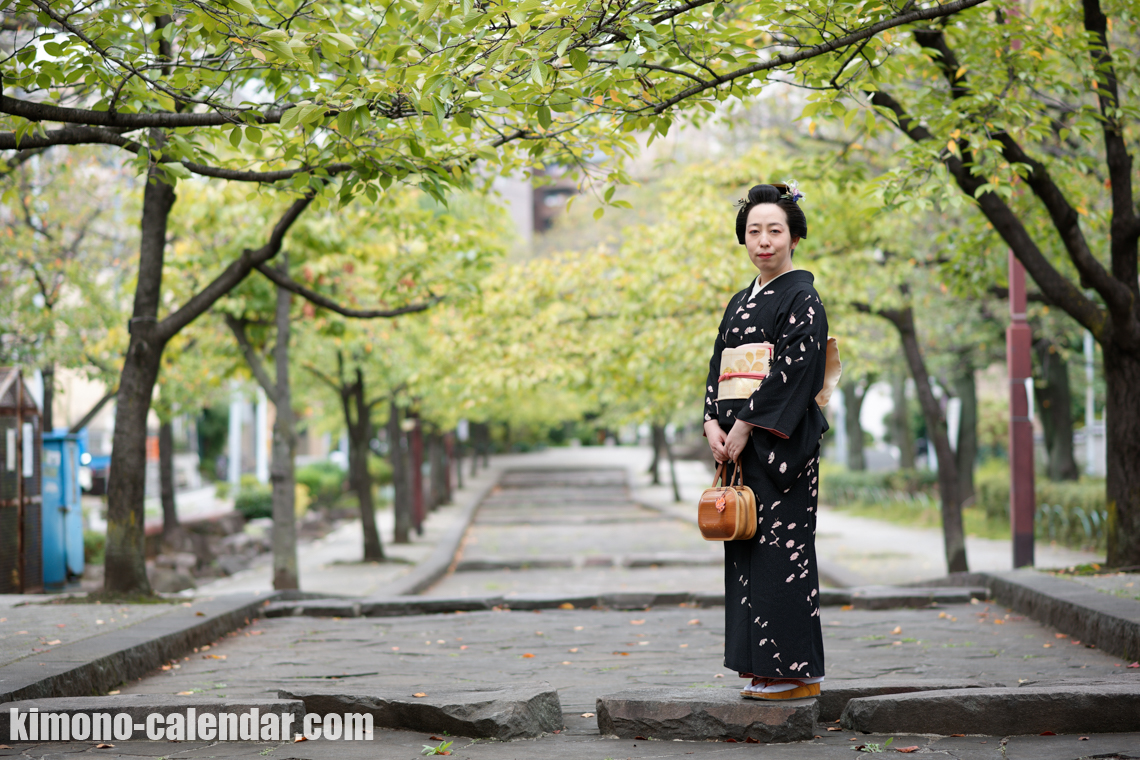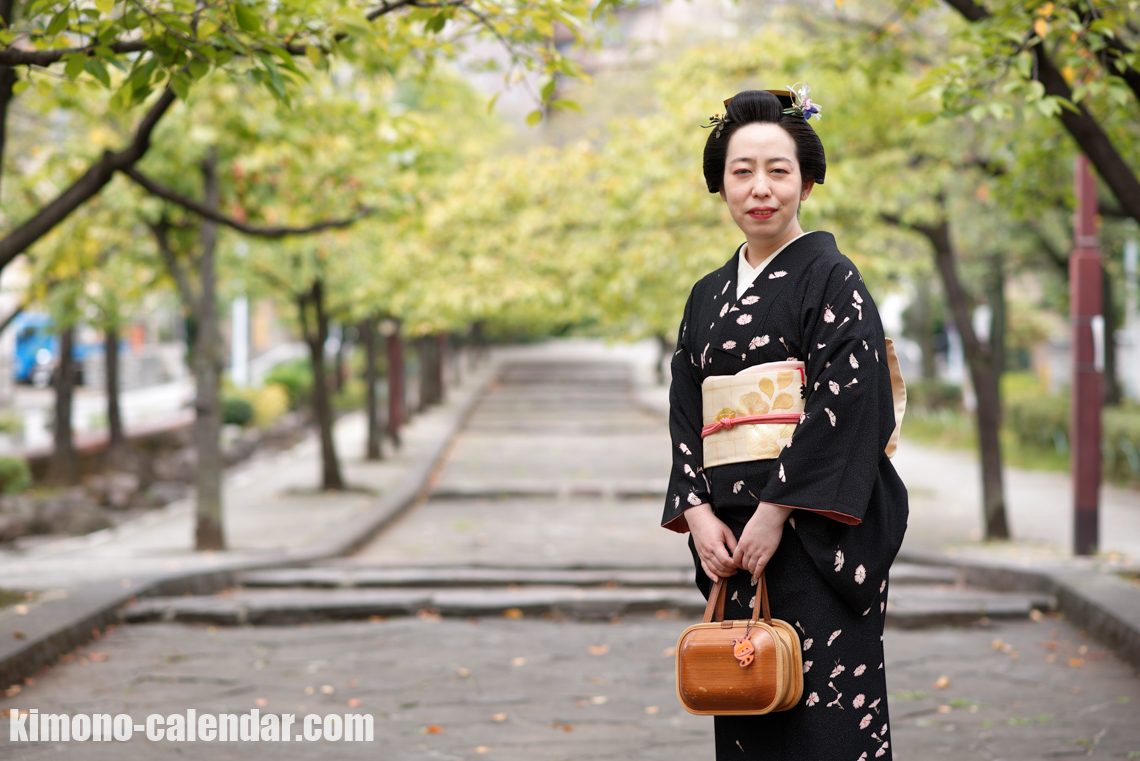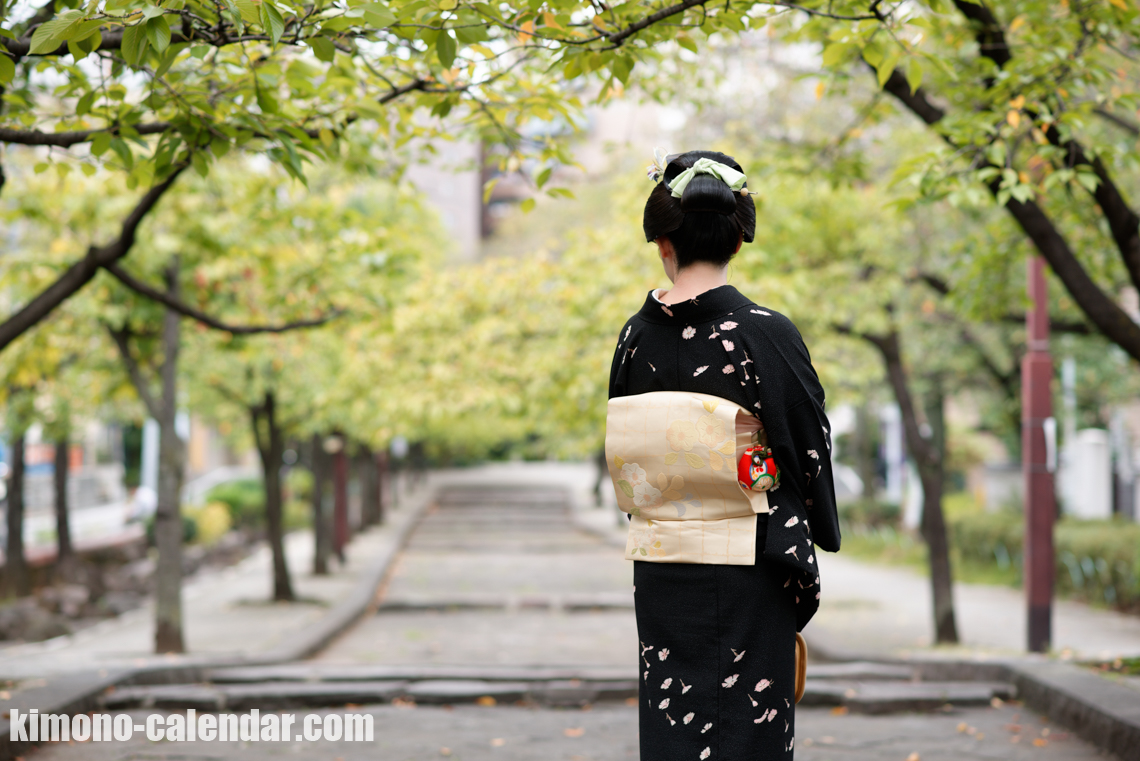 Q. May I know your name?
A. I'm Haruka.
Q. What is the point of this cordinate today?
A. Today is Harvest moon, so I decided to make it a black kimono by the image of the night, and a hair ornament that imaged full-moon-viewing. "Chushu no meigetsu" means "Mid-Autumn moon", it means "Harvest moon".
Q. How often do you wear a kimono?
A. Almost every day.
Q. What did you care about wearing the kimono with this weather and temperature?
A. Nothing in particular.