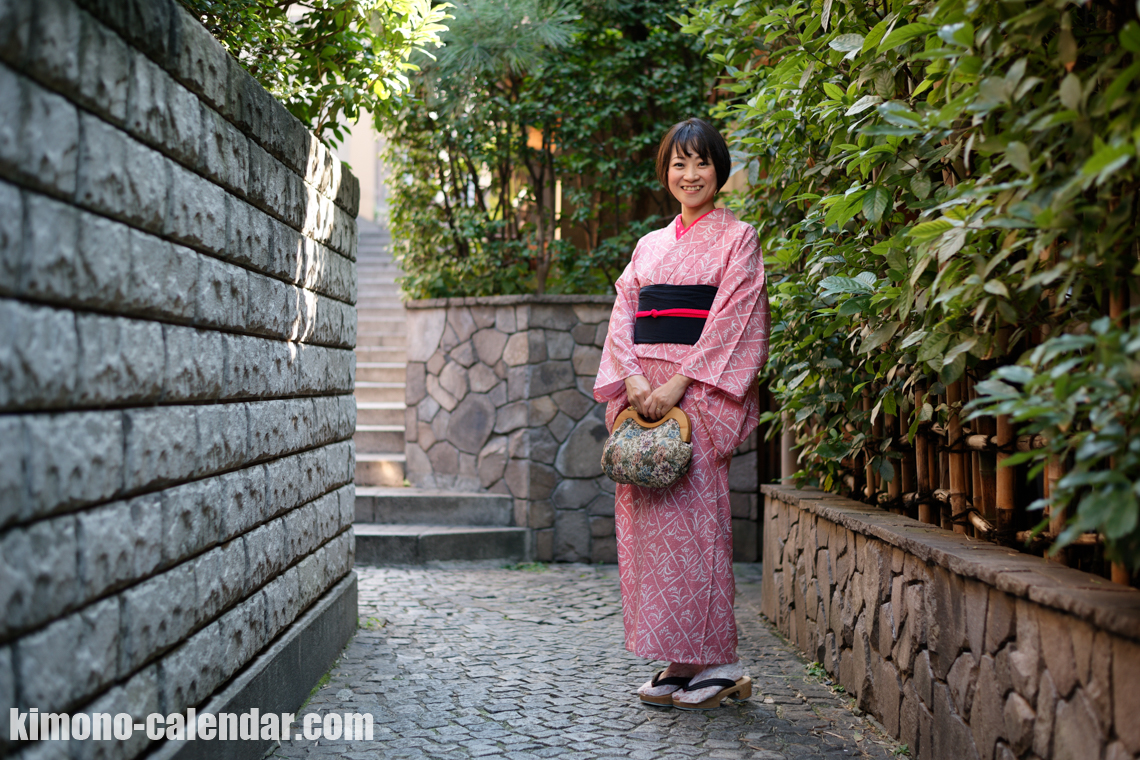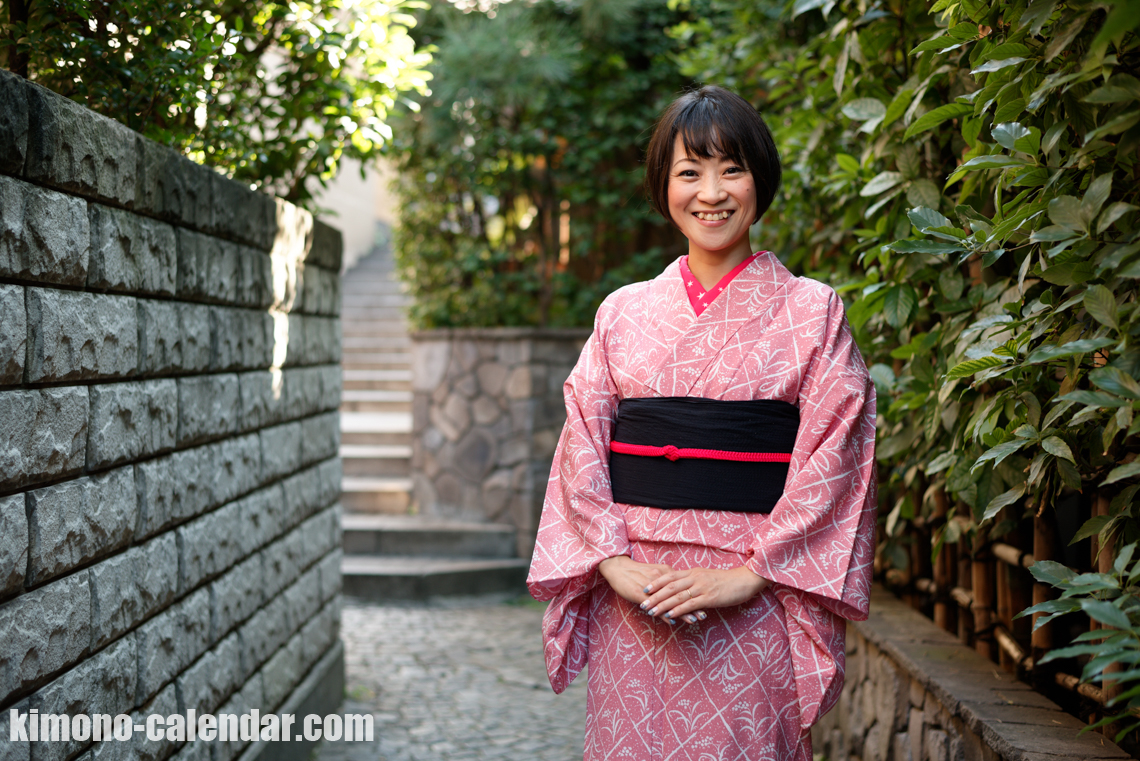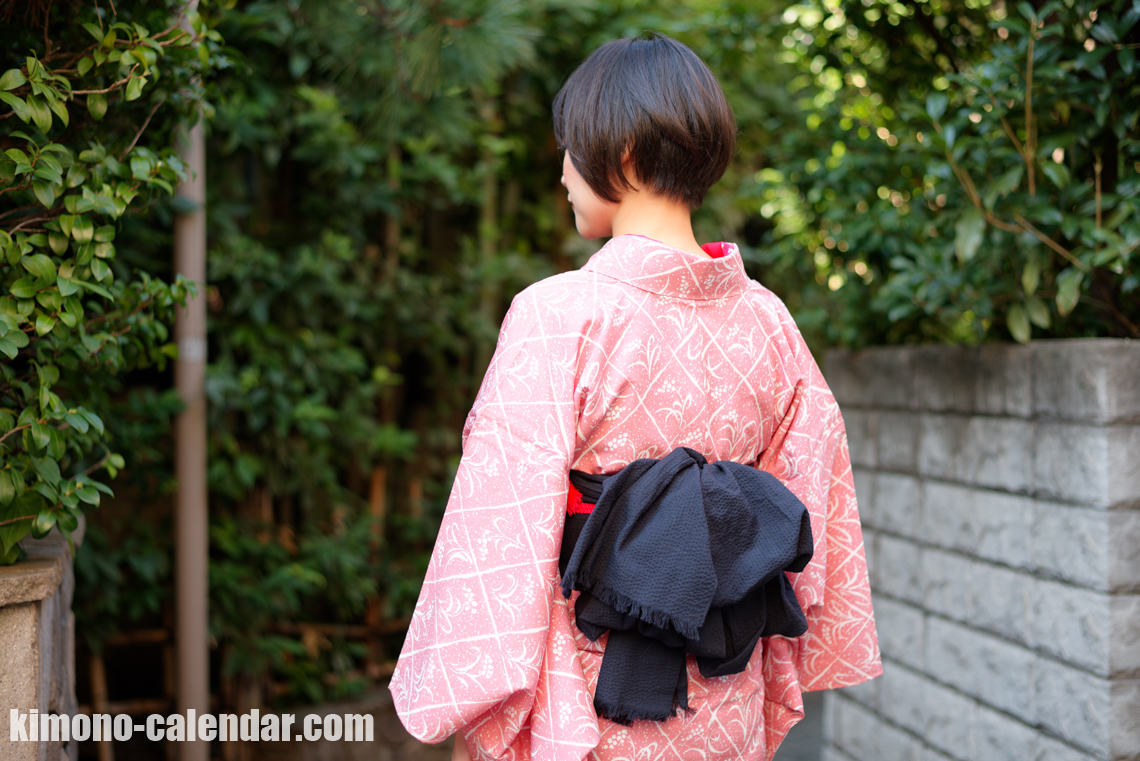 Q. May I know your name?
A. I'm Sachiko Kadota.
Q. What is the point of this cordinate today?
A. It's a whole unified with pink, but since it becomes a soft atmosphere as a whole, I made a tight image with black obi. Also, I gave an accents at a deep pink color of a haneri and obijime.
Q. How often do you wear a kimono?
A. It's about once a week.
Q. What did you care about wearing the kimono with this weather and temperature?
A. I thought that it will be comfortable weather today, but the weather forecast was saying to rise to about 26 degrees, so I adjusted the haneri to the just season specification but nagajuban is made it a summer specification.
Location: Kagurazaka Google MAP