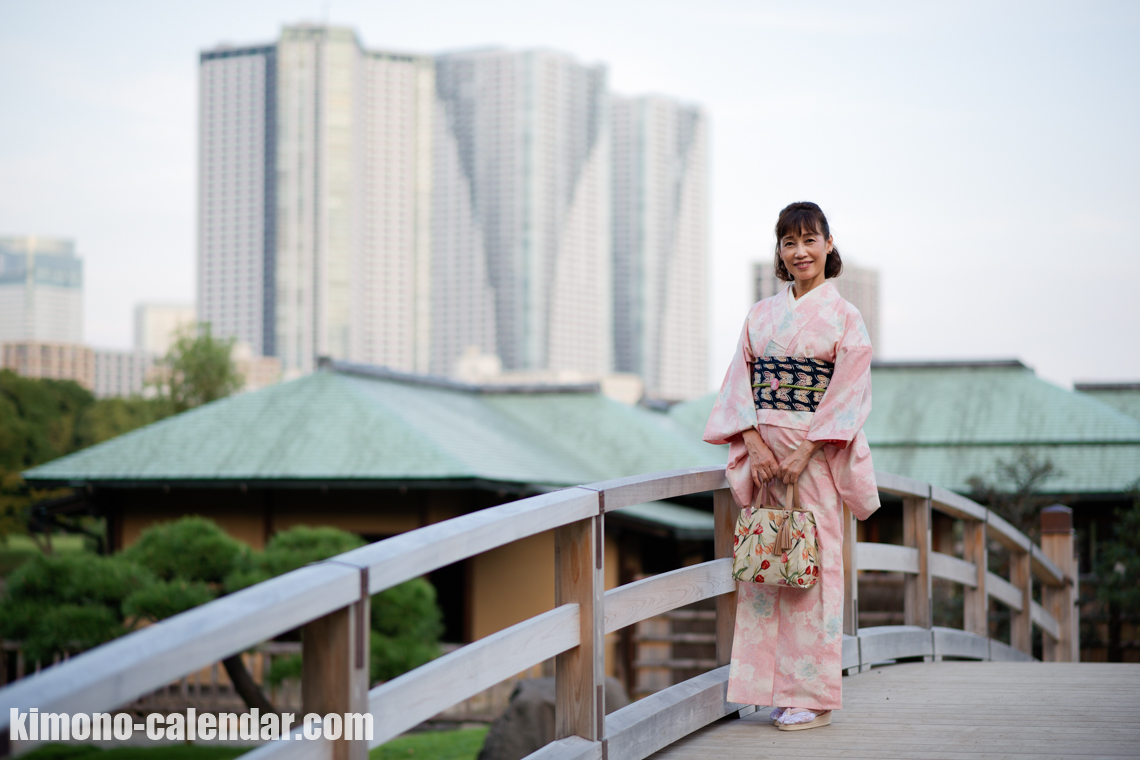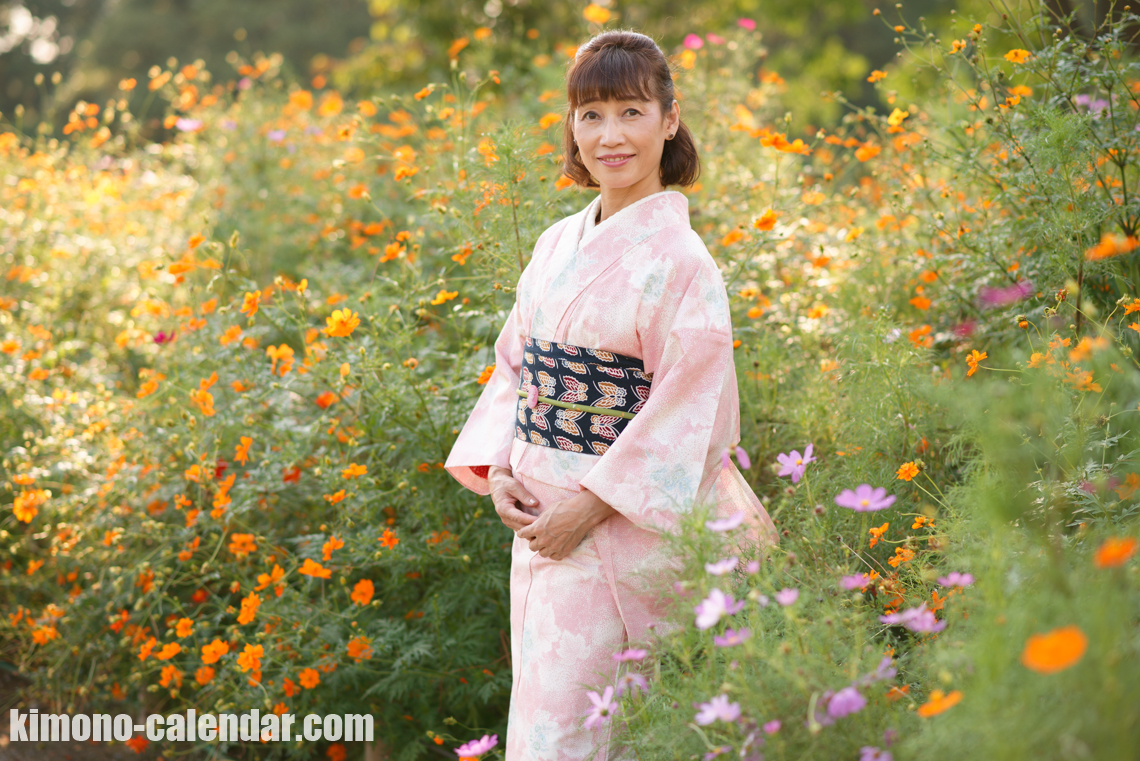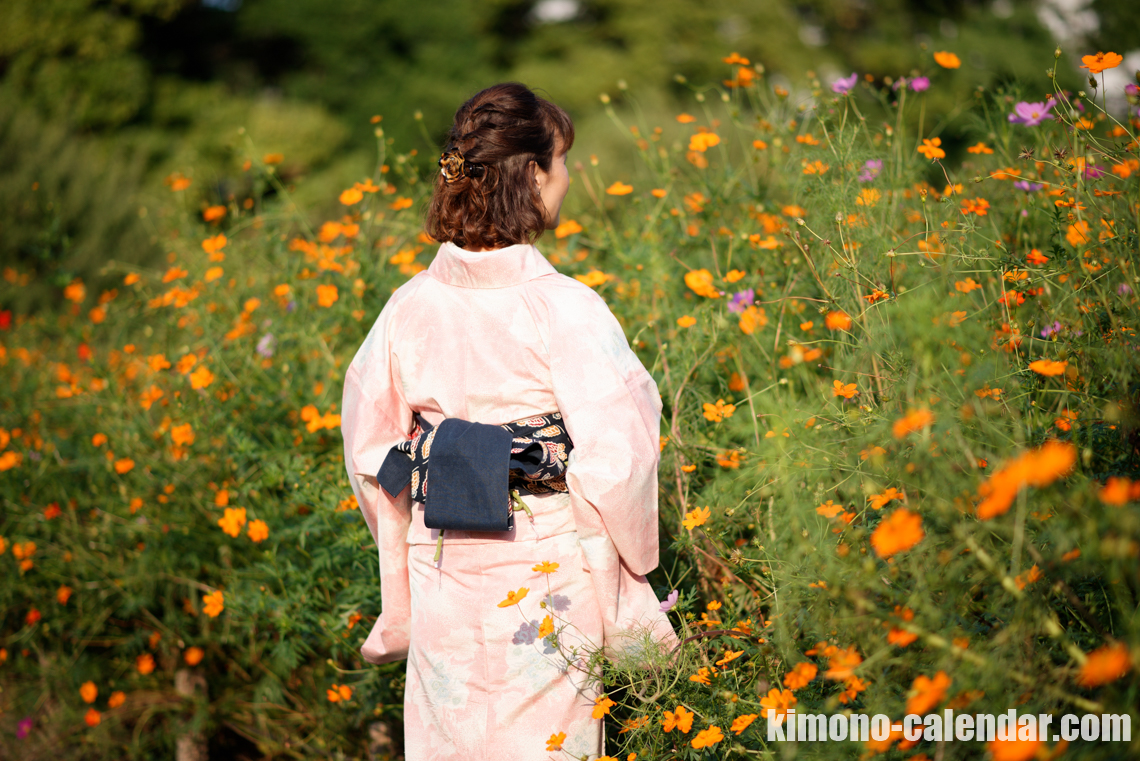 Q. May I know your name?
A. I'm Miho Sensui.
Q. What is the point of this cordinate today?
A. It coordinated according to my favorite hitoe kimono.
Q. How often do you wear a kimono?
A. I think it's three to four times a month. Since it will be cooler from now on, I would like to increase the chance to wear it a little more.
Q. What did you care about wearing the kimono with this weather and temperature?
A. Nothing in particular.
Location: Hamarikyu Google MAP