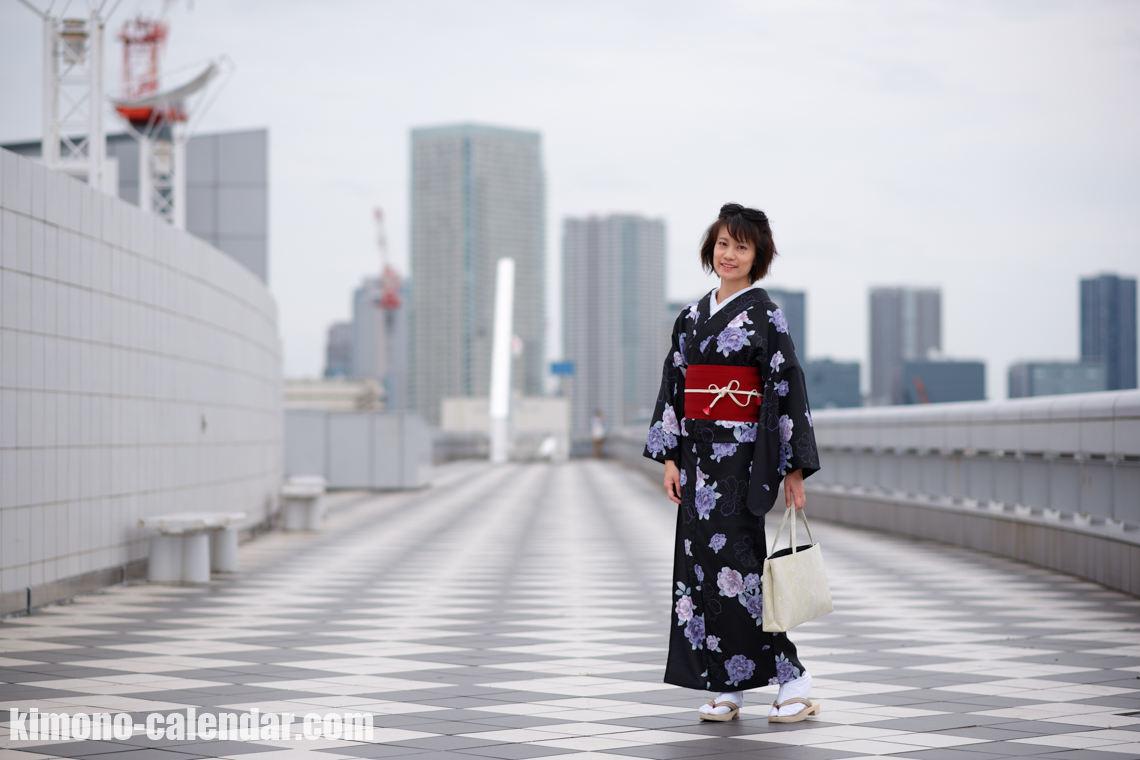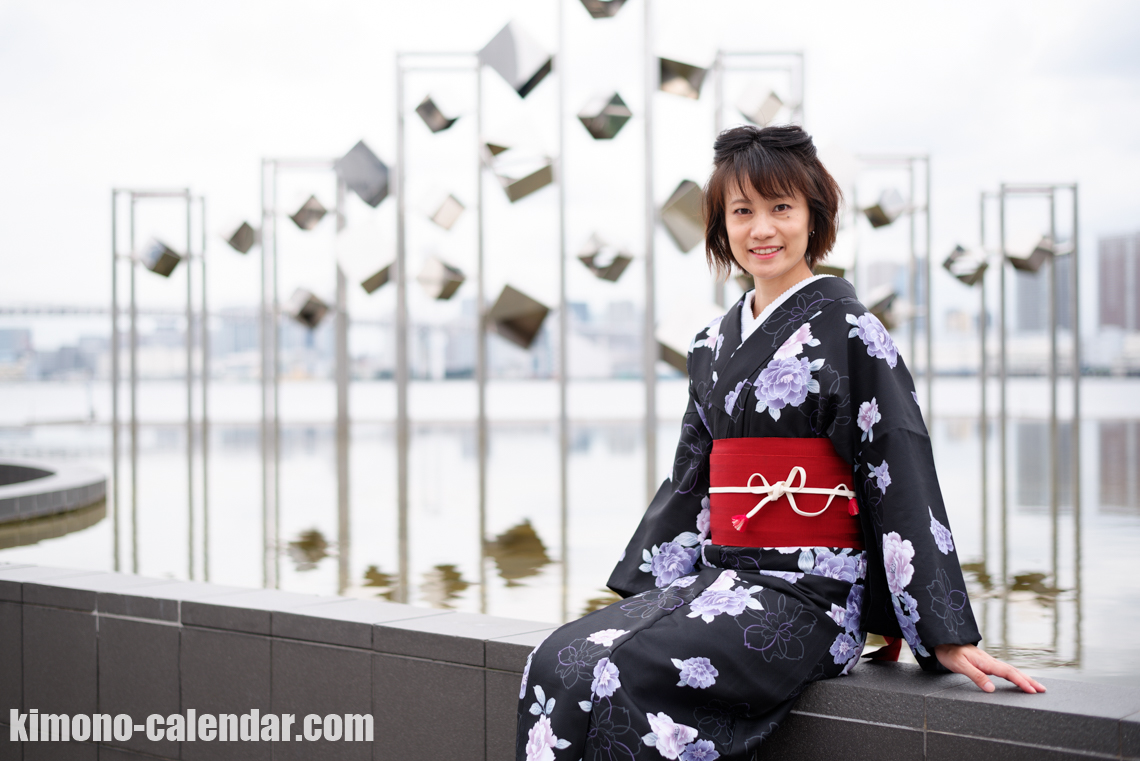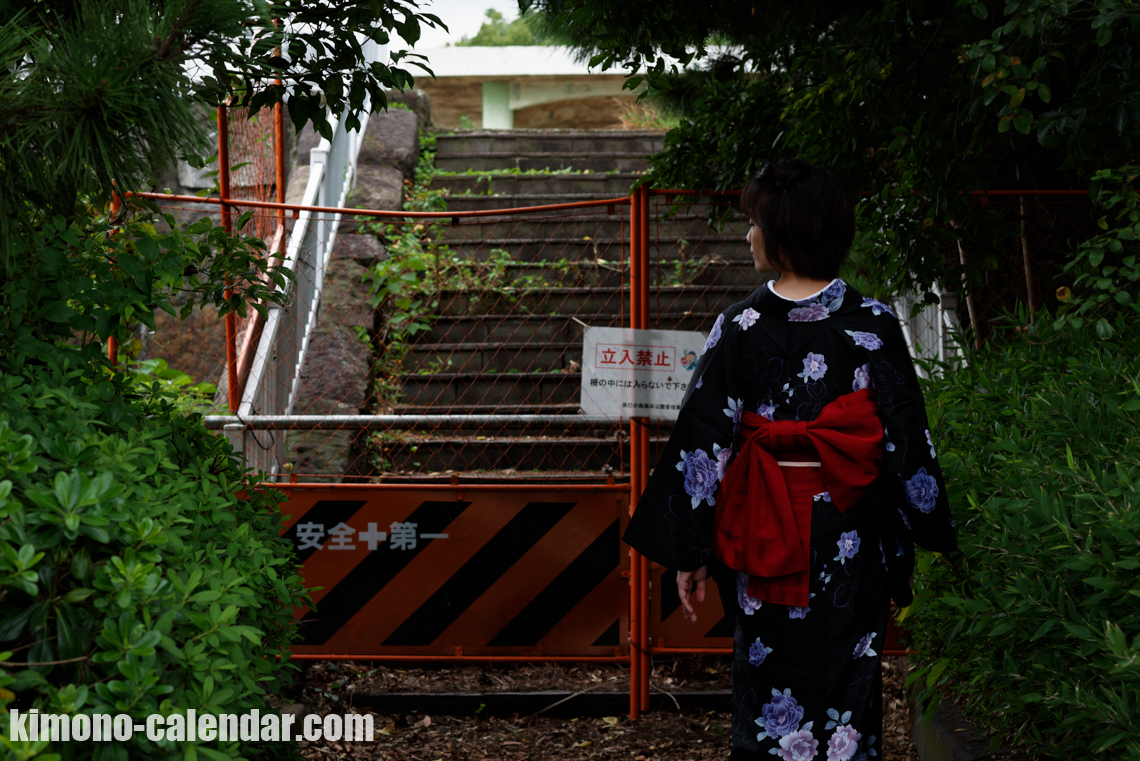 Q. May I know your name?
A. I'm Rena Matsumoto.
Q. What is the point of this cordinate today?
A. I wanted to show more red color of the obi, so I decided to ribbon. Also, I made cat ear hair.
Q. How often do you wear a kimono?
A. I think one per week.
Q. What did you care about wearing the kimono with this weather and temperature?
A. It's likely to rain, so I made it a washable polyester kimono.
Location: Harumi Port Park Google MAP