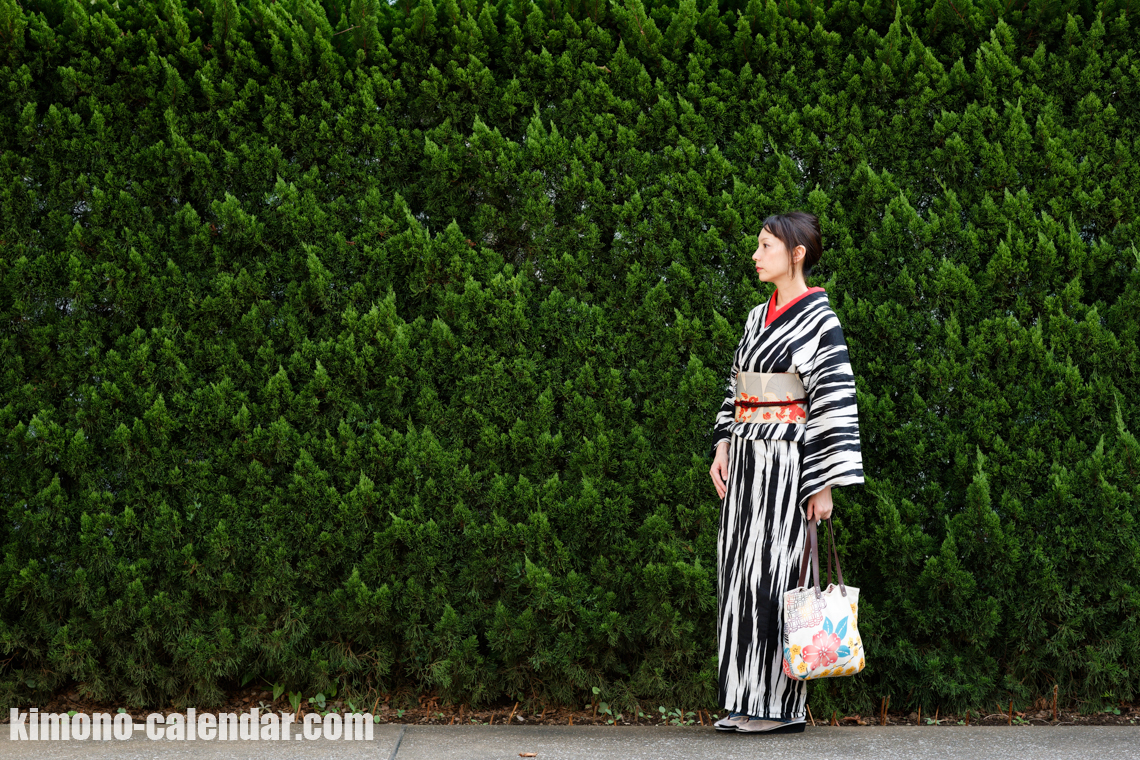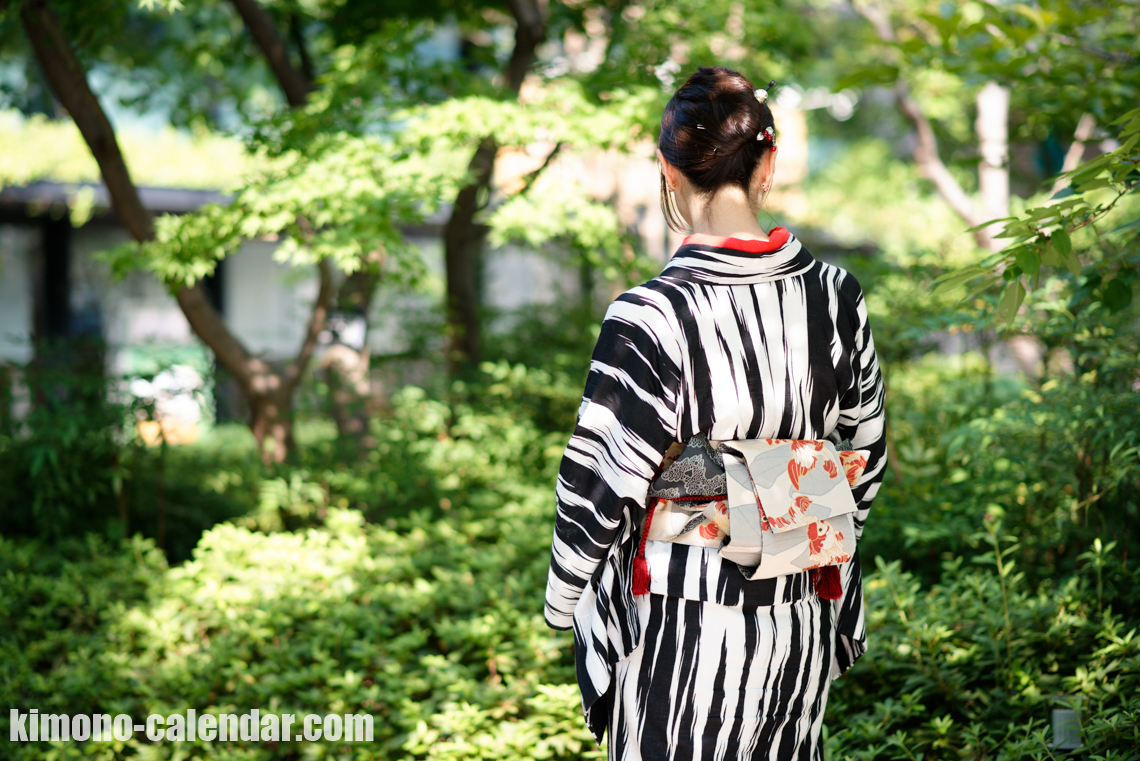 Q. May I know your name?
A. I'm Izumi.
Q. What is the point of this cordinate today?
A. I made a dough for men into a yukata for women. Wear it as it is, so it will becomes mannish, so I expressed femininity by put on a obi of goldfish pattern.
Q. How often do you wear a kimono?
A. It's two or three times a week.
Q. What did you care about wearing the kimono with this weather and temperature?
A. Nothing in particular.