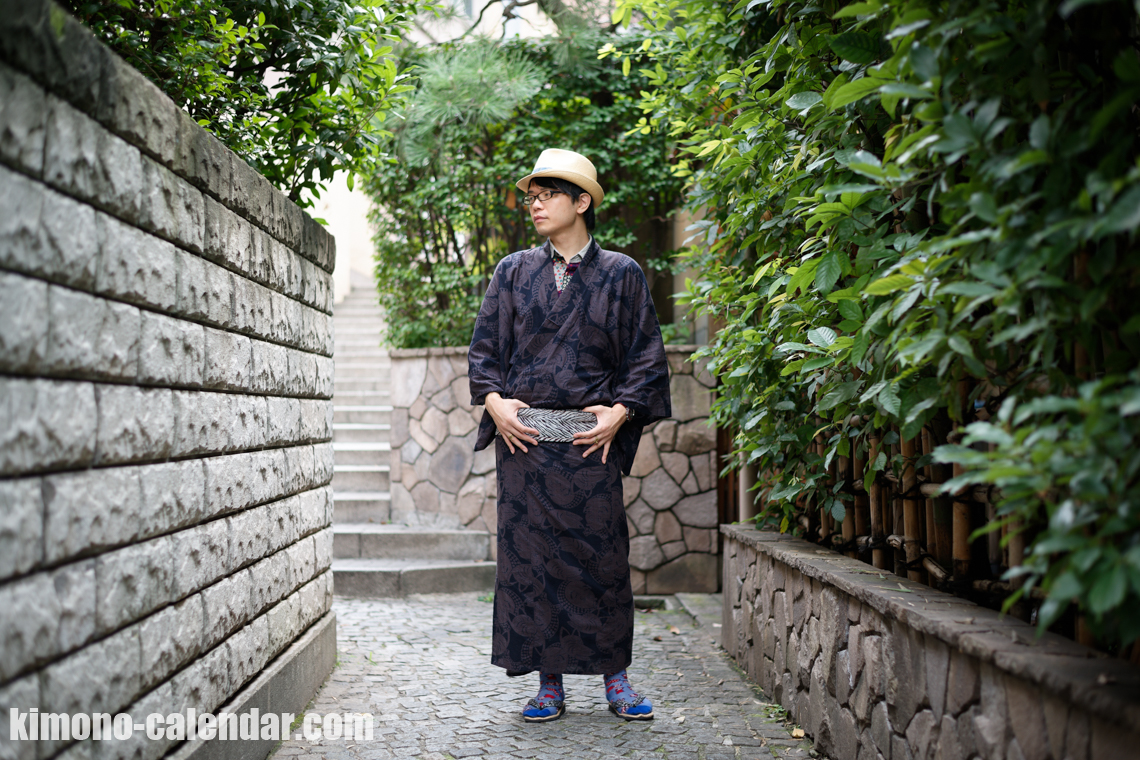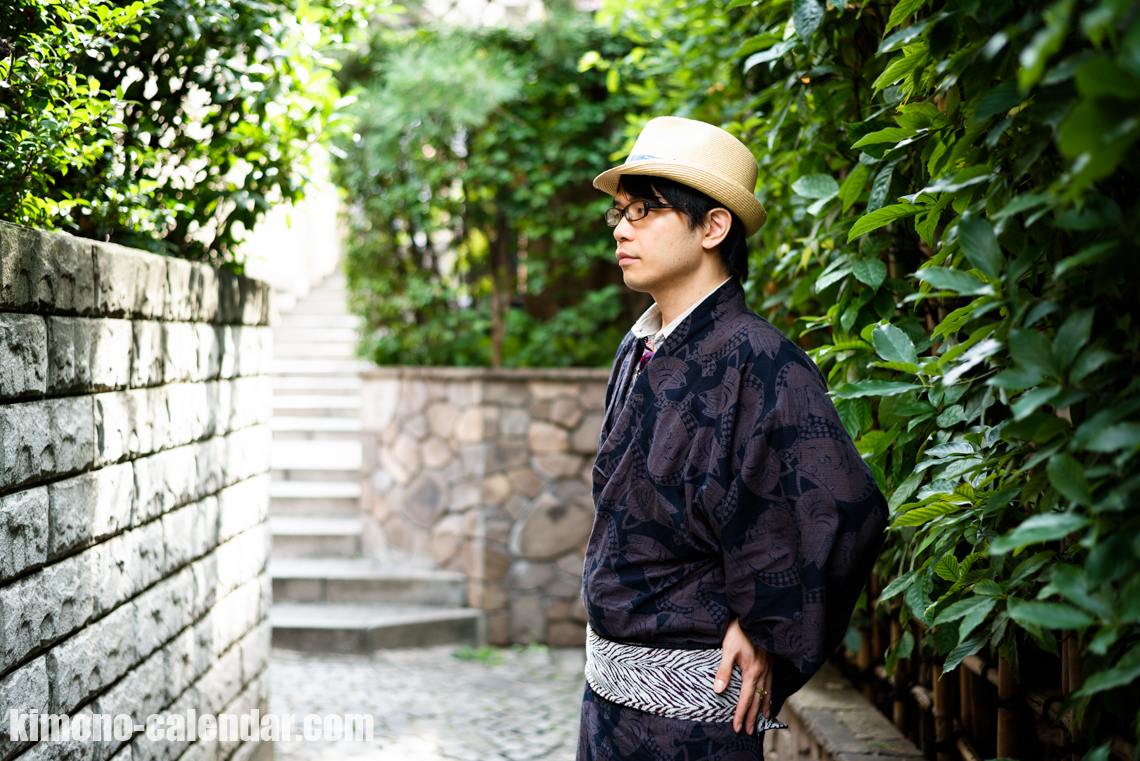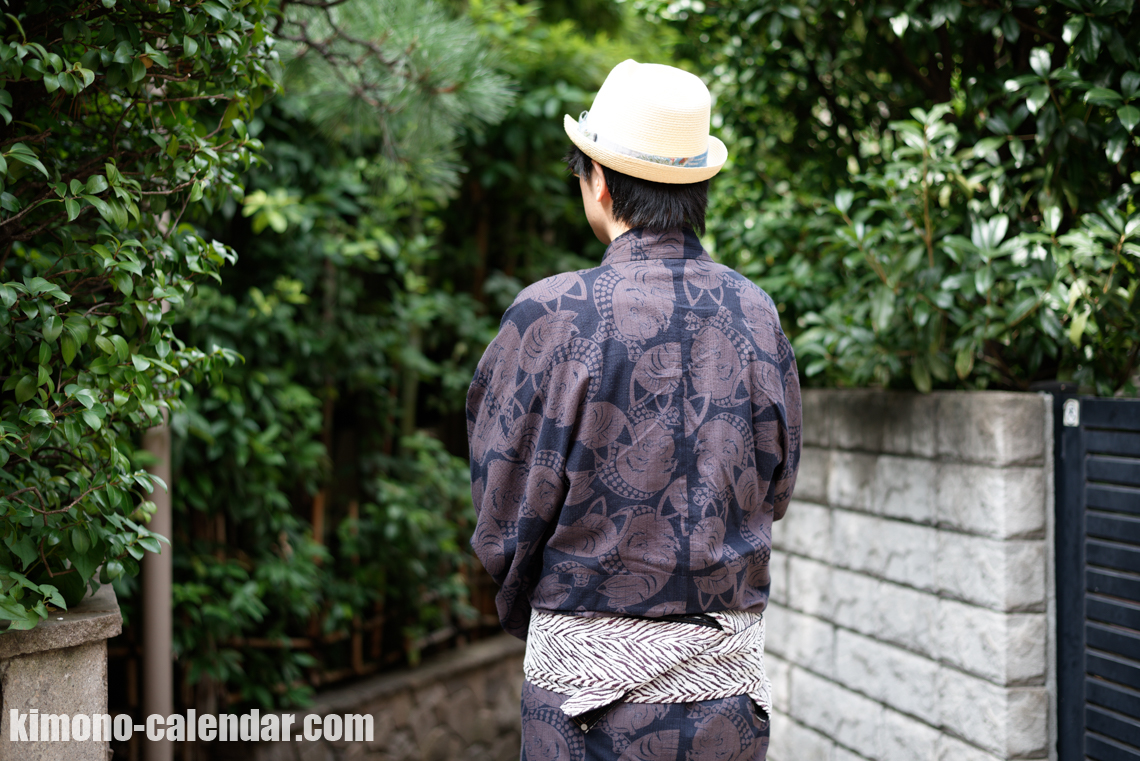 Q. May I know your name?
A.Everybody call me 'Mucchiii'.
Q. What is the point of this cordinate today?
A. Because I wanted to coordinate autumn consciously, I put a Japanese pattern shirt in the black and brown Yukata, and expressed autumnness.
Q. How often do you wear a kimono?
A. It's about twice a week.
Q. What did you care about wearing the kimono with this weather and temperature?
A. It was a forecast that it will be cooler today, so I wore a shirt inside. Style to wear the shirt in a kimono is referred to as the coordination of 'Shosei'. 'Shosei' is the meaning of students in the Meiji-Taisho era.
Location: Kagurazaka Google MAP