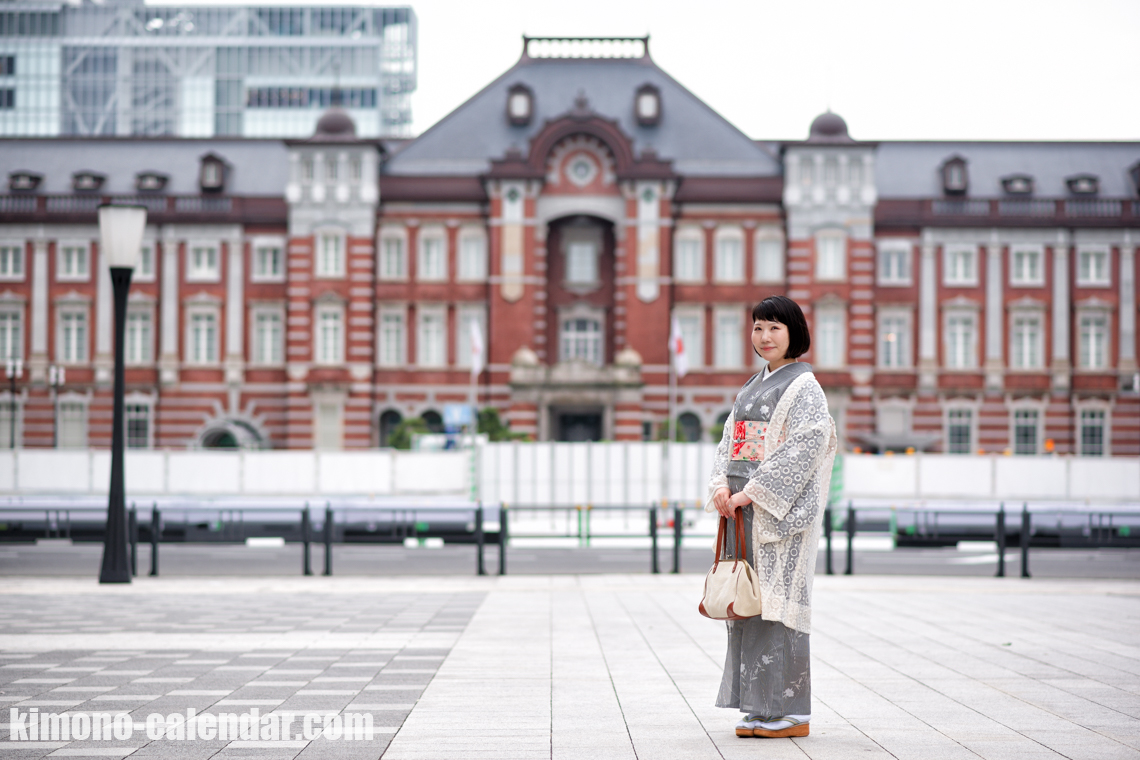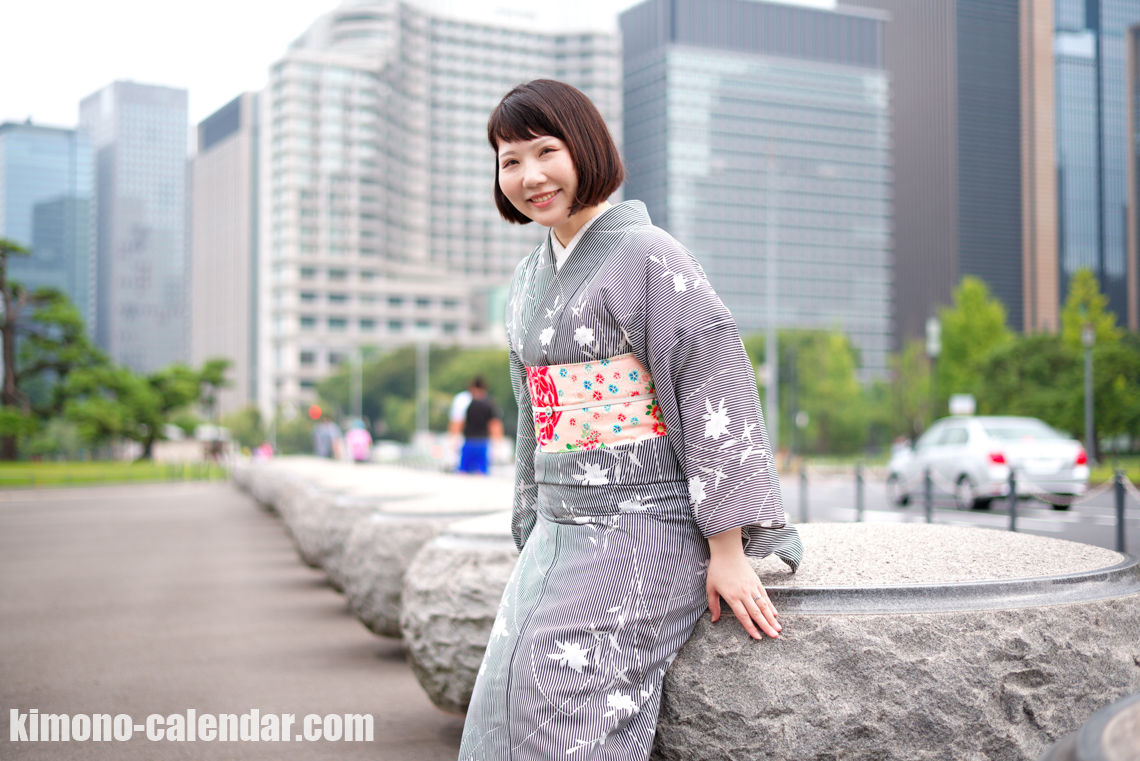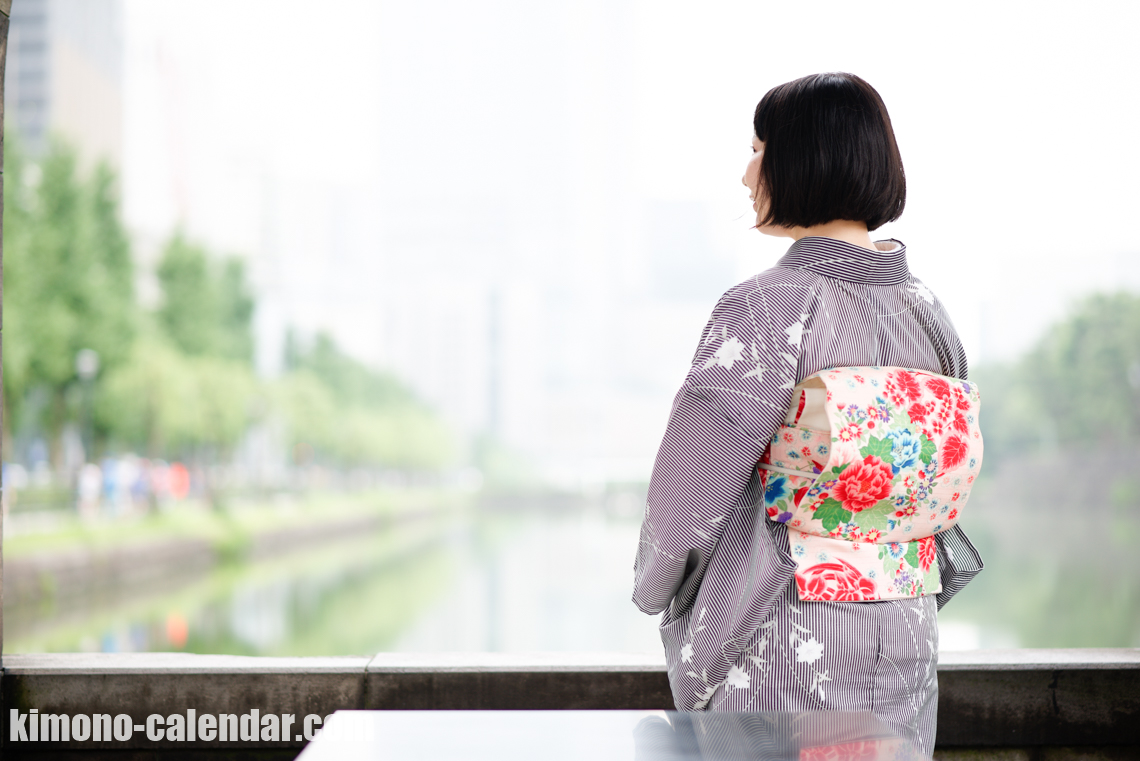 Q. May I know your name?
A. I'm Kurokawa.
Q. What is the point of this cordinate today?
A. This Obi is not yet used this summer. I wanted to use this Obi by all means, so I coordinated the kimono according to this Obi.
Q. How often do you wear a kimono?
A. I recently restarted learning Kimono's dressing lessons, so it has been increased to about three times a month.
Q. What did you care about wearing the kimono with this weather and temperature?
A. Hemp's nagajuban can be worn comfortably even when it is humid season.
Location: Around Tokyo Station Google MAP