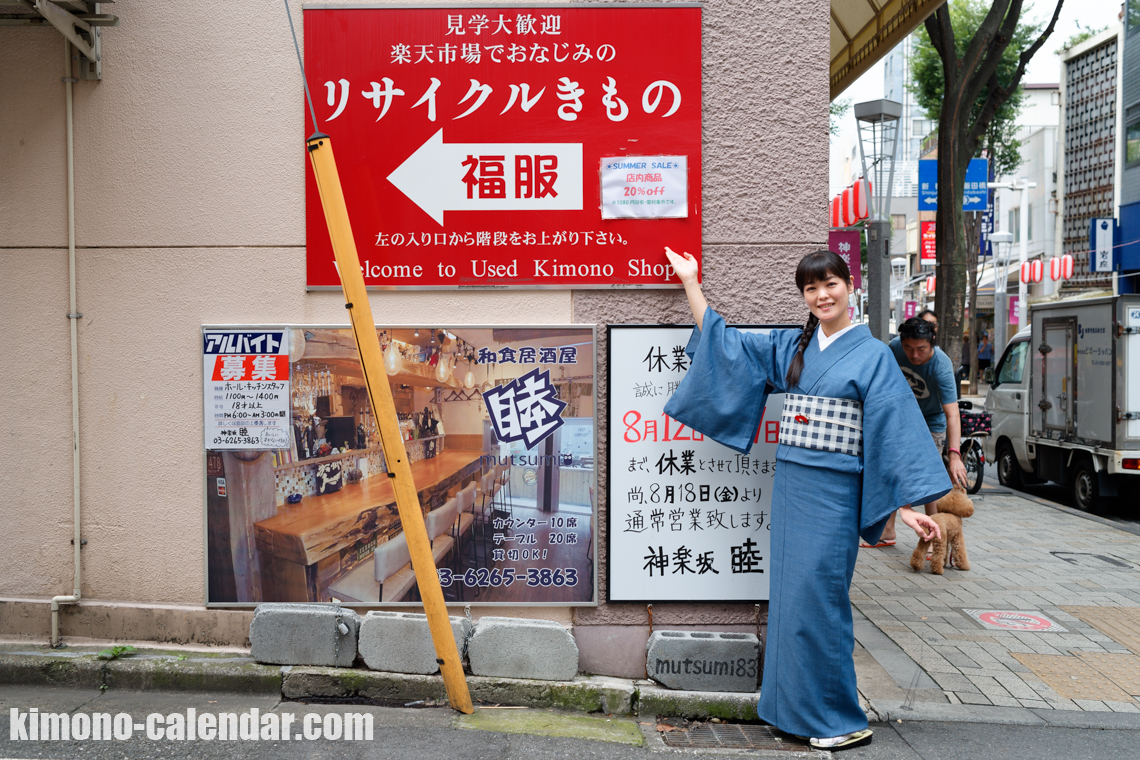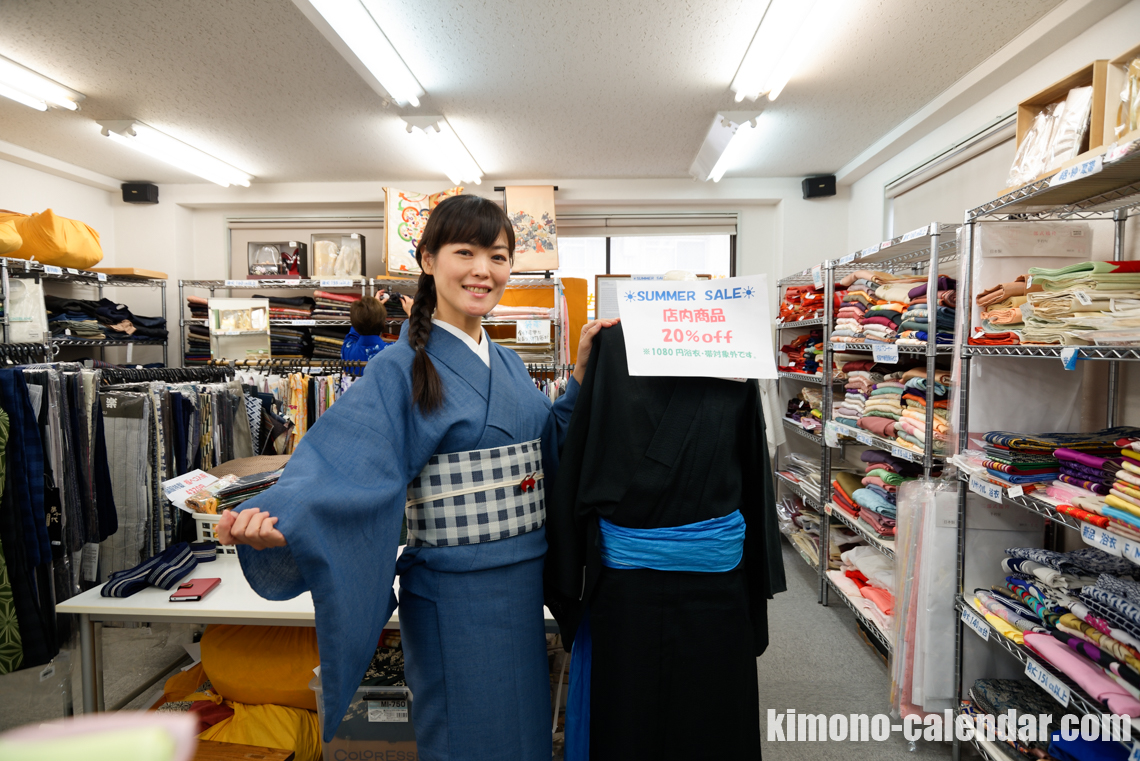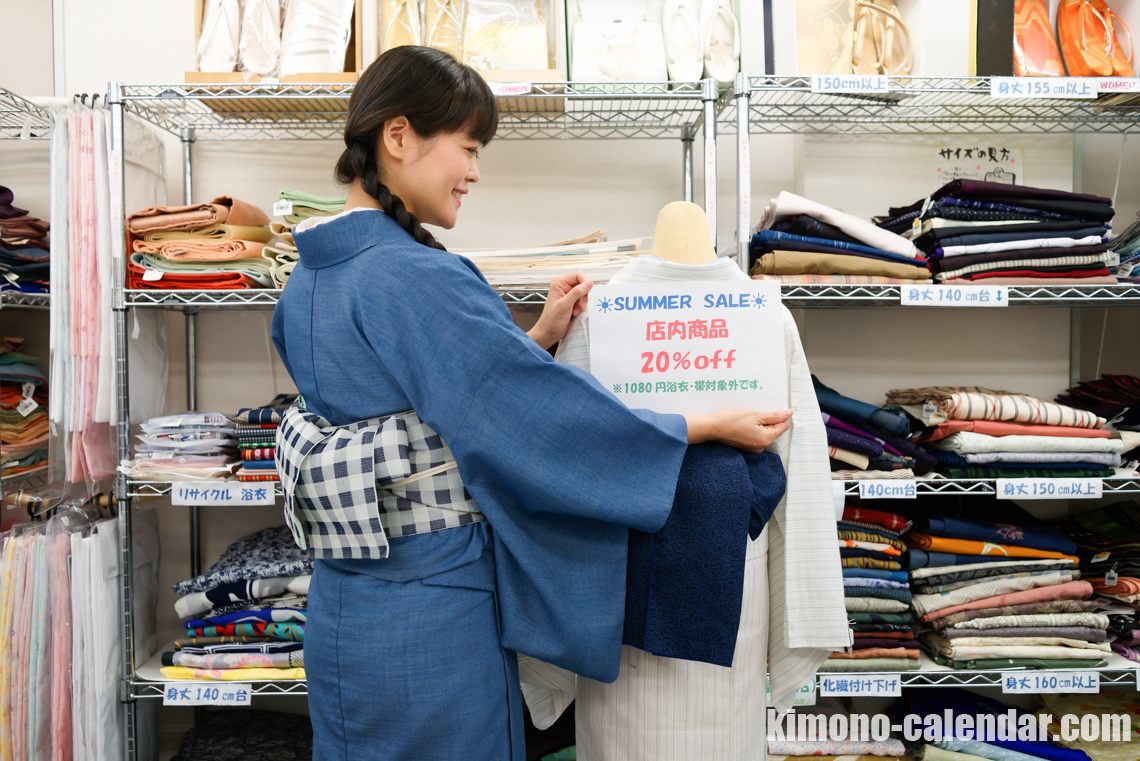 Q. May I know your name?
A. I'm Naoko Tamura.
Q. What is the point of this cordinate today?
A. I attached a goldfish brooch instead of an obidome. Kimono and Obi chose simple ones with both color and pattern so that the red color of goldfish shines.
Q. How often do you wear a kimono?
A. Four times a week!
Q. What did you care about wearing the kimono with this weather and temperature?
A. I have chosen summer wool with less sense of sheer because it is cool recently. It's summer, but I'm wearing it well when it's cool to wear hitoe-kimono, or when It's season for hitoe-kimono, but when it's hot like summer.
Location: Kagurazaka Google MAP