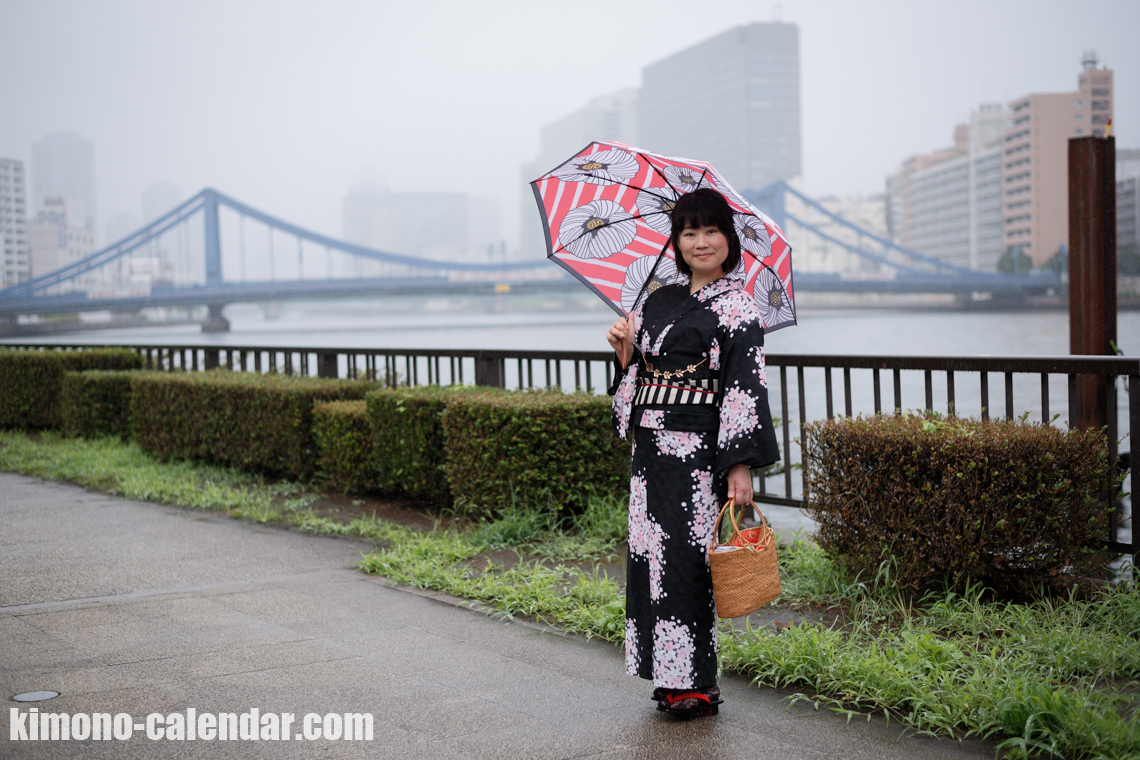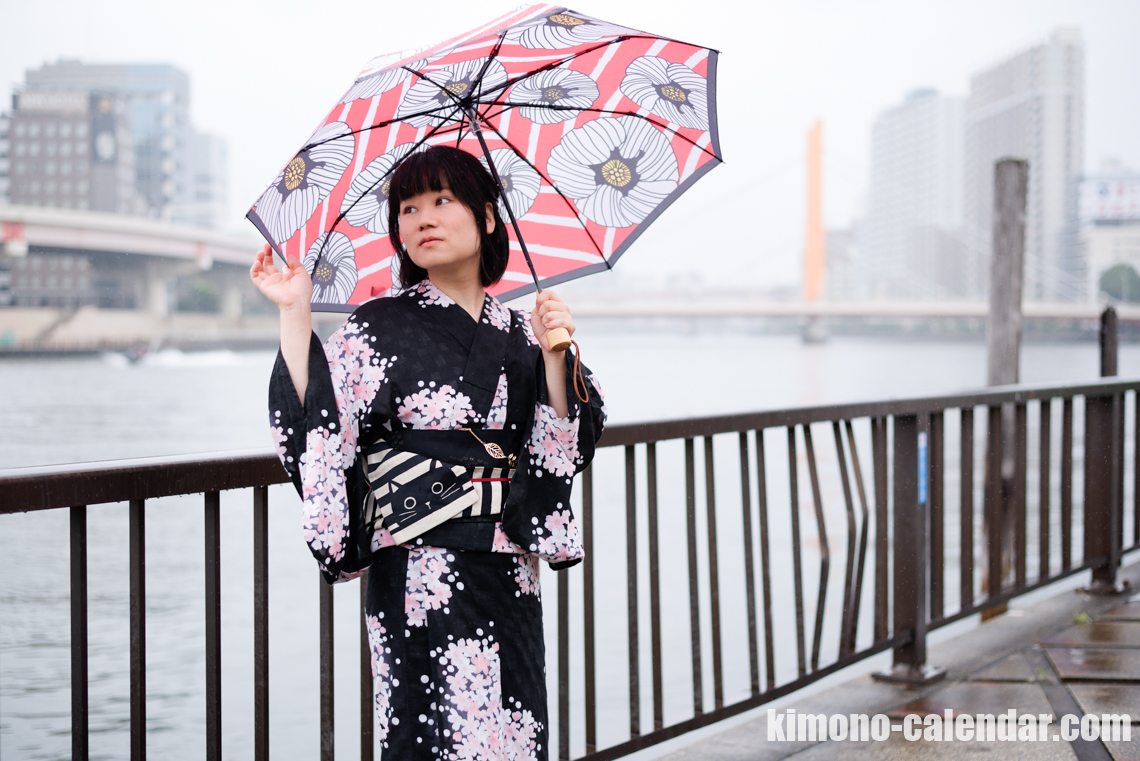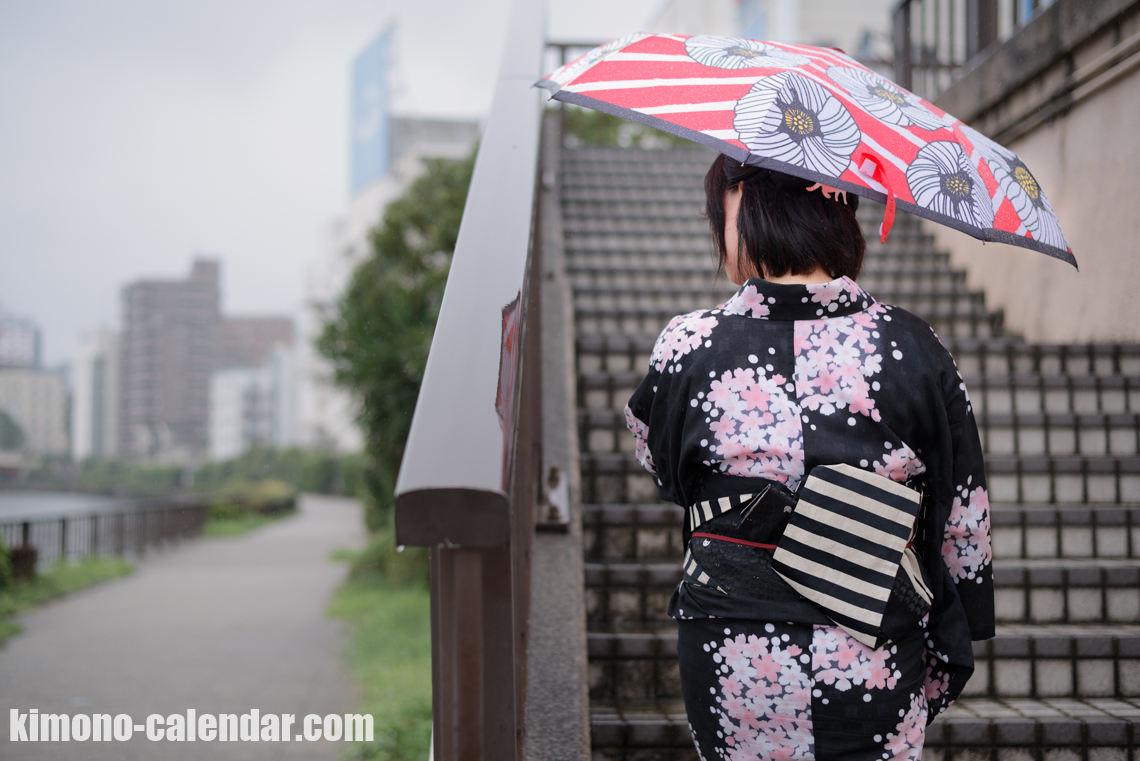 Q. May I know your name?
A. I'm Natsumi Iida.
Q. What is the point of this cordinate today?
A. Based on black, and I made it red and yellow accent.
Q. How often do you wear a kimono?
A. It's about once a month.
Q. What did you care about wearing the kimono with this weather and temperature?
A. Because it was humid, I used a korin - belt, used a rubber cord, and devised to reduce the strings used in kimonos. I did not use the Obi-ita too. If you reduce the number of cords used for the belt or do not use the Obi-ita, there is an effect that the waist is cooler.
Location: Kiyosumishirakawa Google MAP