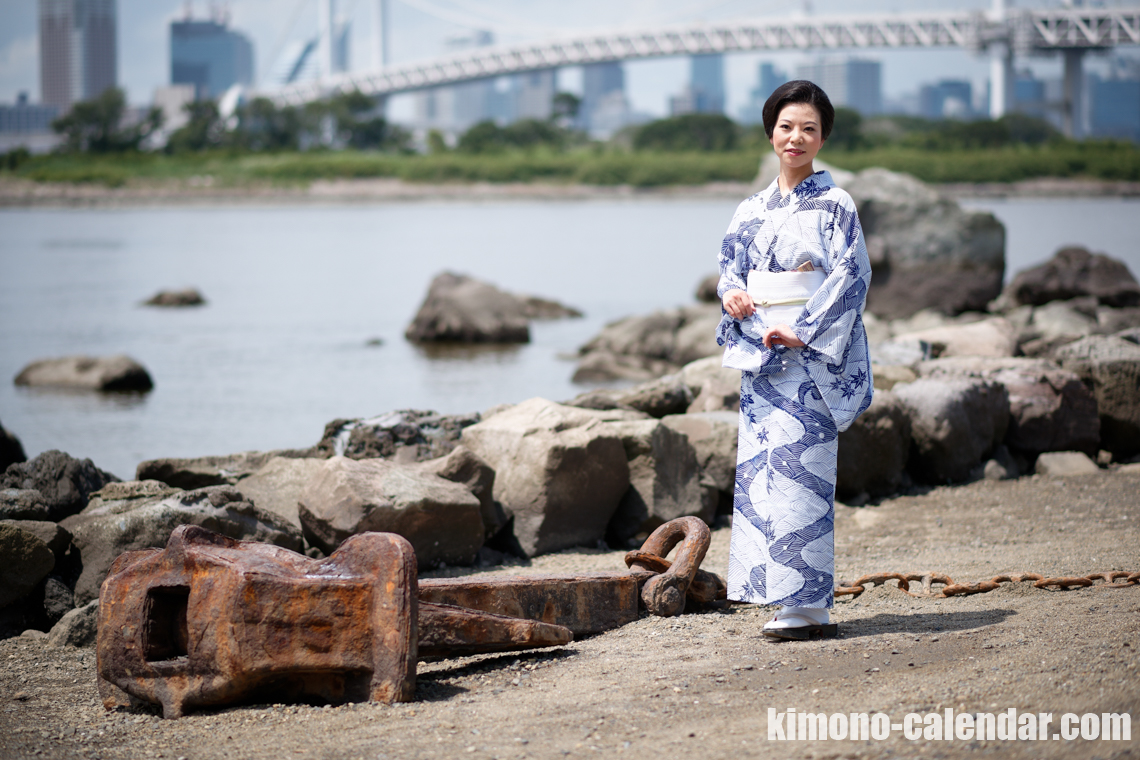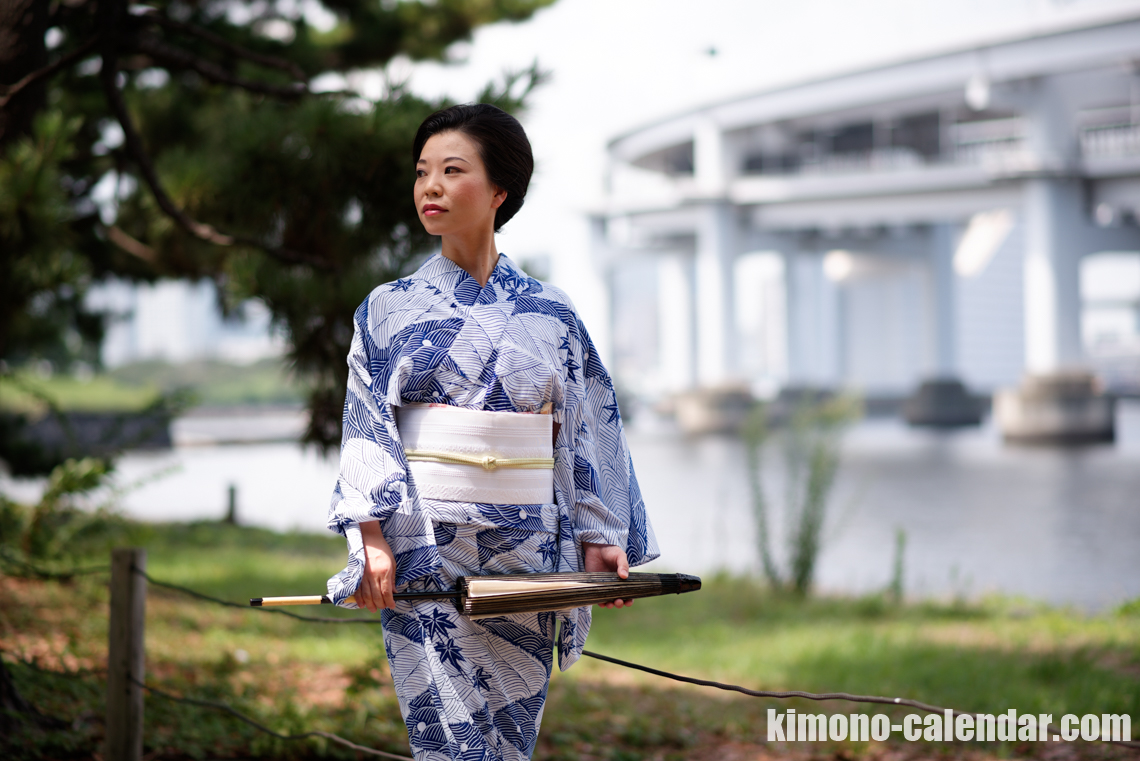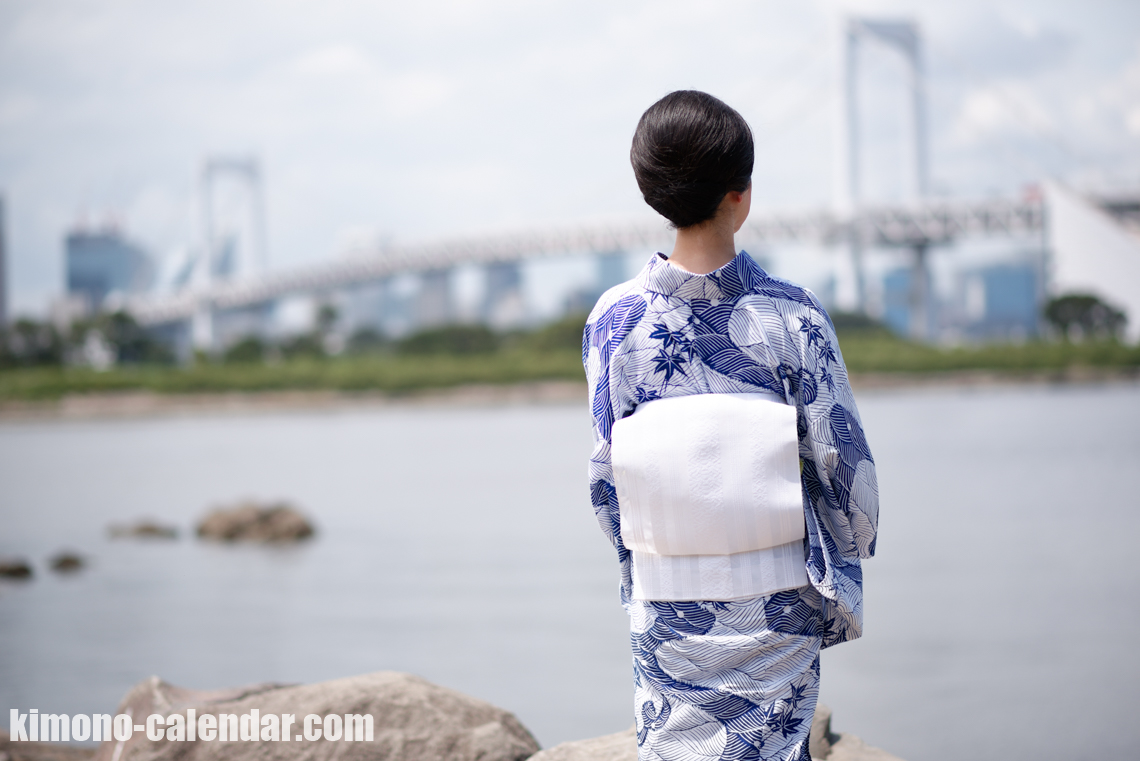 Q. May I know your name?
A. I'm Eriko.
Q. What is the point of this cordinate today?
A. Because it is the hottest period of summer, I do not put any color of warm color system, I coordinated with a cool image. Also, even if you go out at yukata, put the collar-keeper so that the neck looks beautiful, I made Nagoya obi a 'Otaiko musubi', and I wear tabi, I try to keep these points securely and wear it cleanly.
Q. How often do you wear a kimono?
A. There are 3 lessons of Japanese dance practice a month, at that time I try to wear kimonos as much as possible. Also because I often wear kimono on holidays, it's about once or twice a week.
Q. What did you care about wearing the kimono with this weather and temperature?
A. I think that there are many people wearing functional inner for suck sweat well because it is hot season, I try not to wear such inner as much as possible. Inner is only 'Hadajuban'. I do not do it because the kimono correction tool is also hot.
Location: Odaiba Google MAP