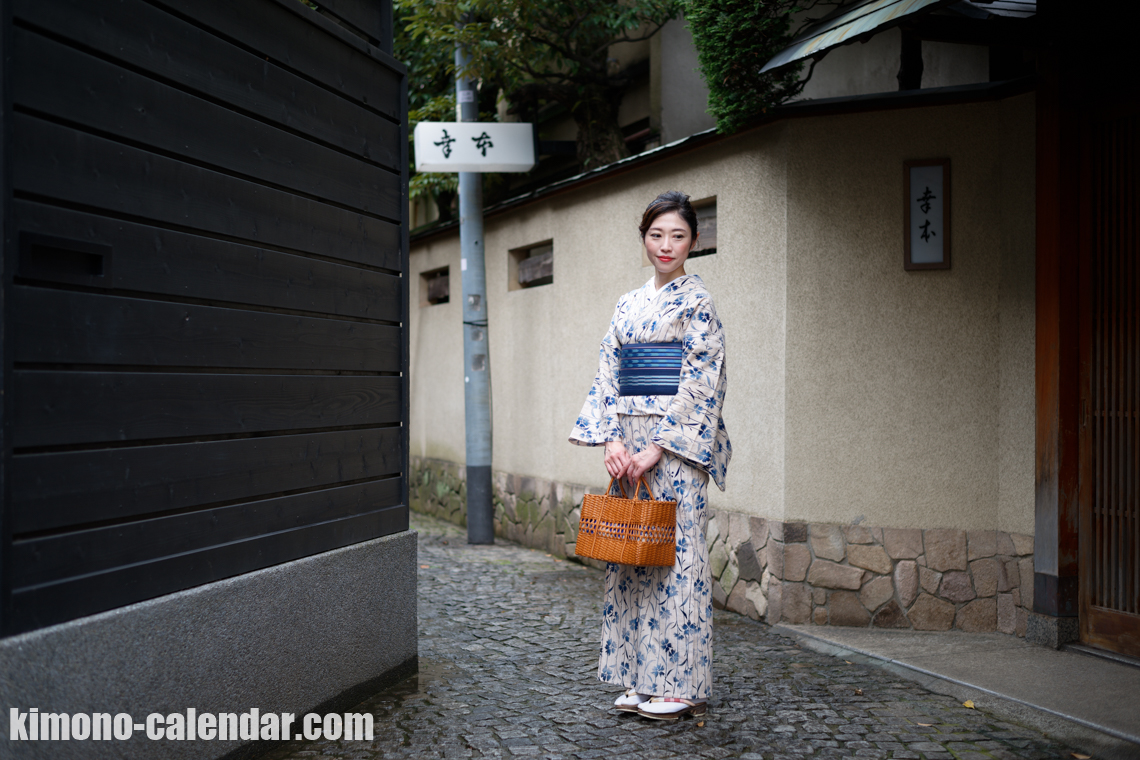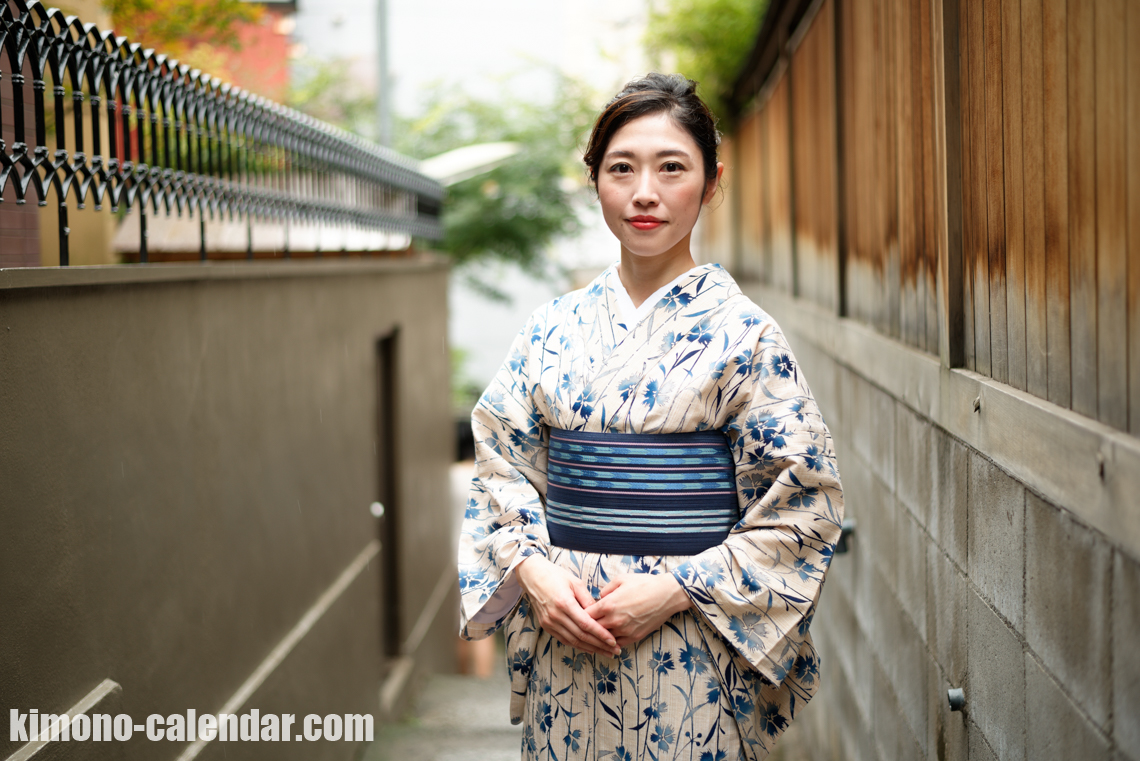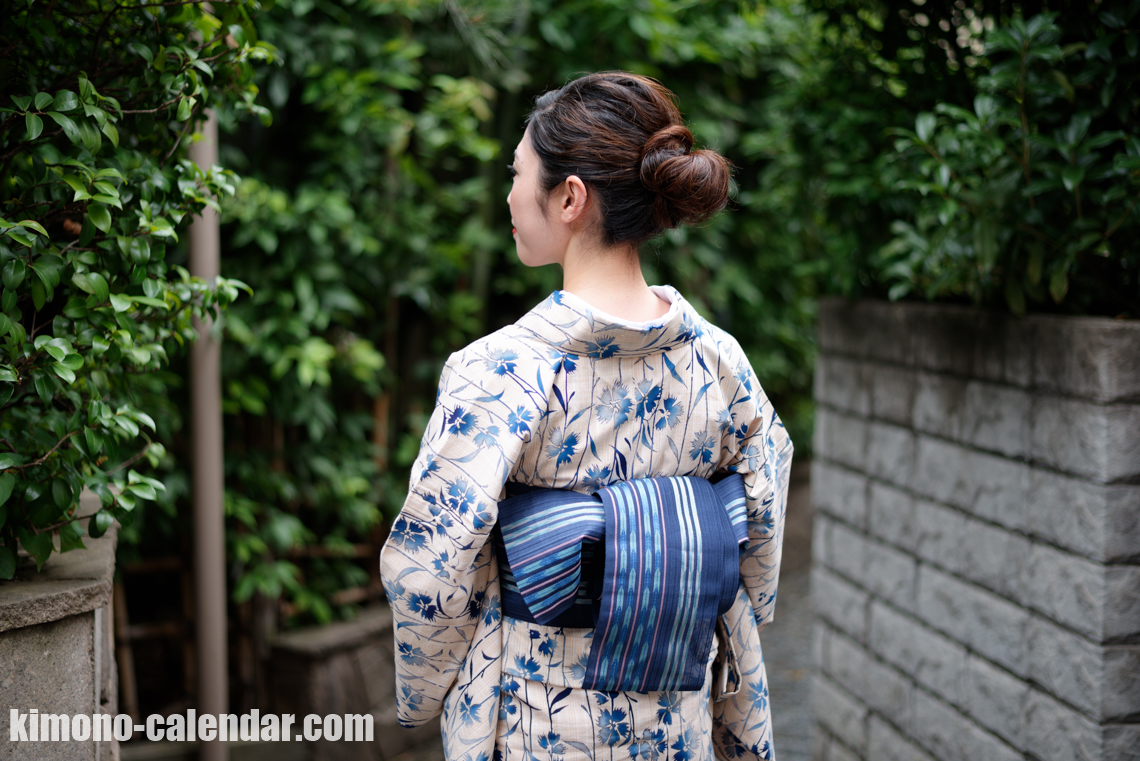 Q. May I know your name?
A. I'm Akiko Watanabe.
Q. What is the point of this cordinate today?
A. I wore Yukata of Japanese Dianthus Pattern of Chikusen in summer kimono style.
Q. How often do you wear a kimono?
A. I think it is two to three times a month.
Q. What did you care about wearing the kimono with this weather and temperature?
A. Today is raining and humid, so I wore a obi of blue for summer to make it look cooler even a little.
Location: Kagurazaka Google MAP