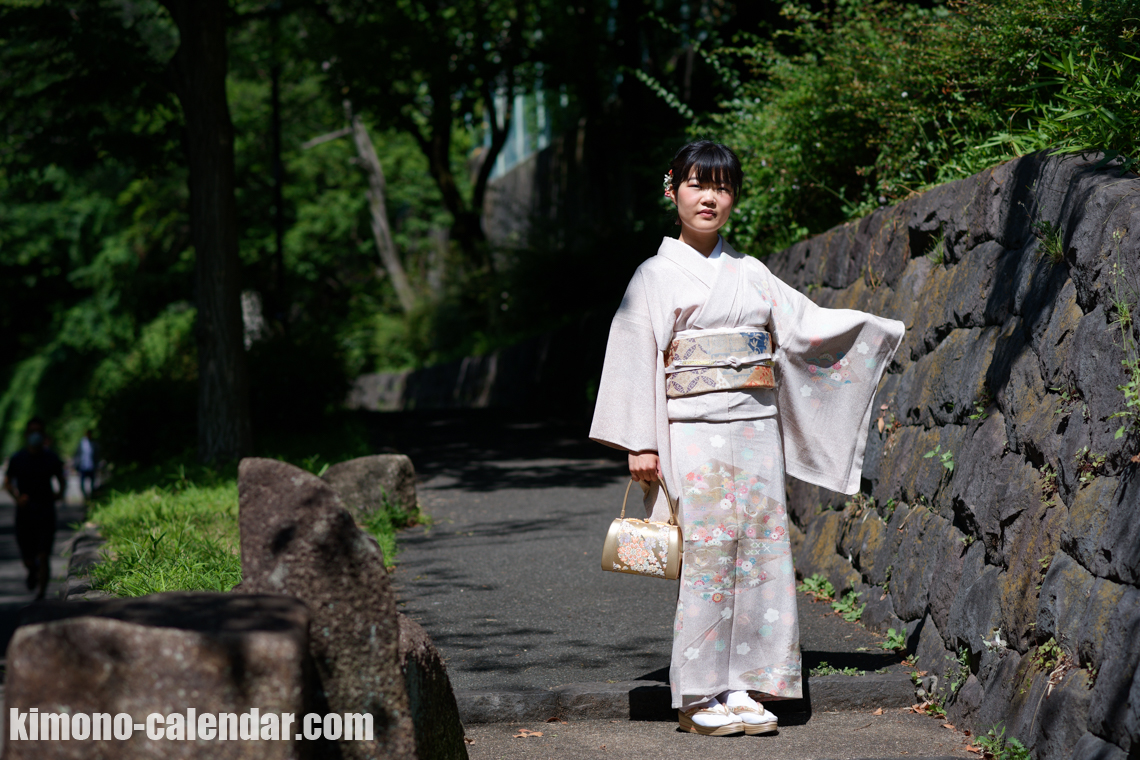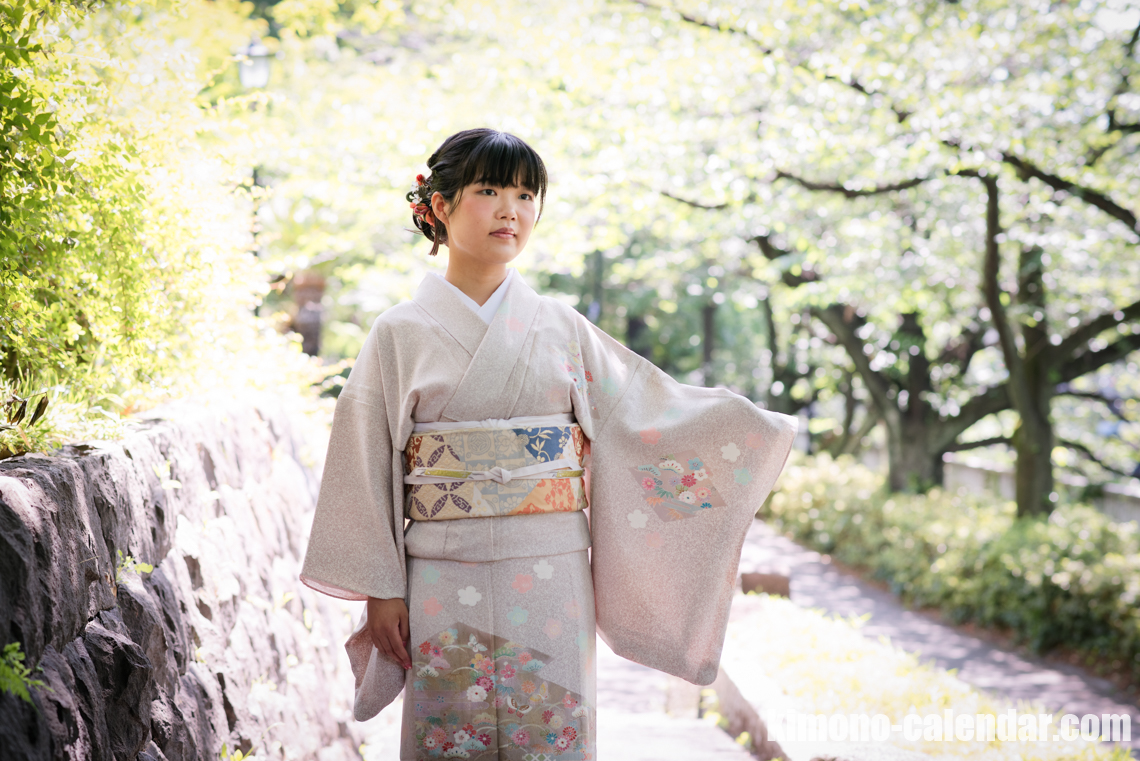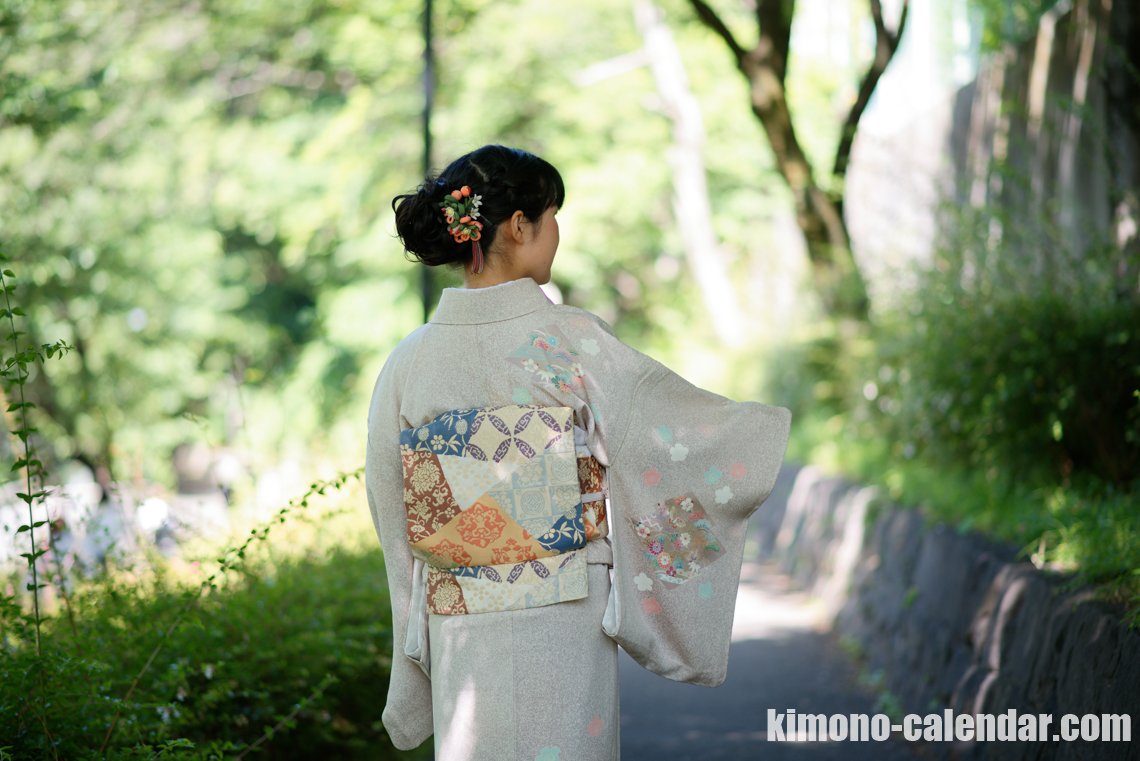 Q. What is the point of this cordinate today?
A. Today attend to a friend's wedding, so I wore houmongi.
Q. How often do you wear a kimono?
A. A. I think it is two to three times a month.
Q. What did you care about wearing the kimono with this weather and temperature?
A. I really wanted to wear the furisode of awase, but since it is hot I made it the houmongi of hitoe. Houmongi is an expensive kimono, so I put on my sweat-absorbent functional inner to made it the kimono not get dirty at sweat.