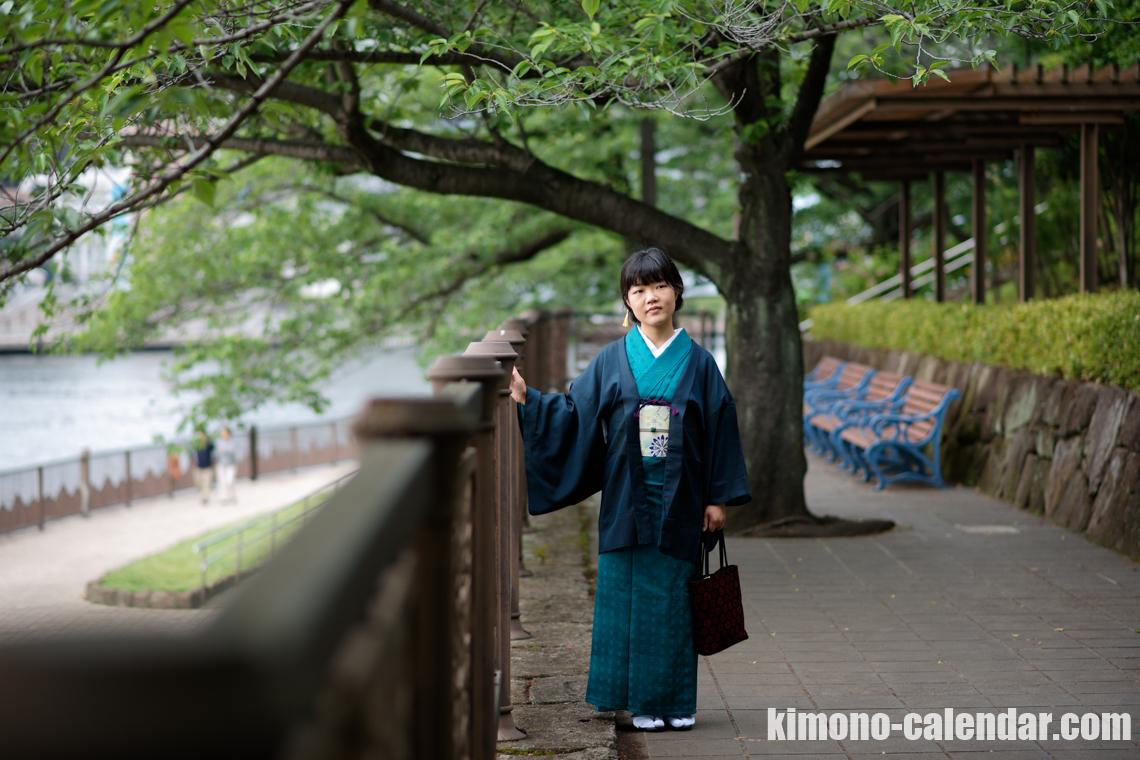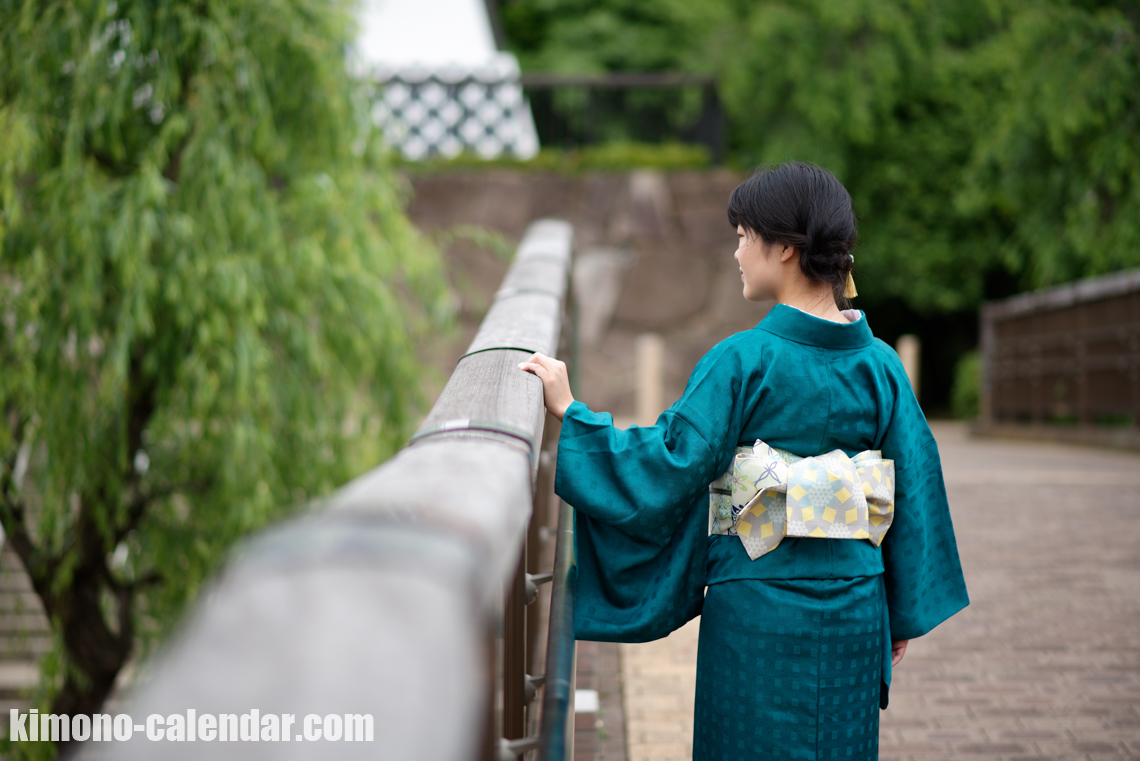 Q. What is the point of this cordinate today?
A. Today I thought about coordinating at do main the Hanhaba obi. Hanhabaobi so that stand out, kimono in the simple Edo Komon, since it was cloudy all the time from morning, I chose a brightly colored kimono to make it a bright image.
Q. How often do you wear a kimono?
A. I think it is two to three times a month.
Q. What did you care about wearing the kimono with this weather and temperature?
A. I prepared an umbrella and raincoat just in case.
Location: Tsukishima Google MAP