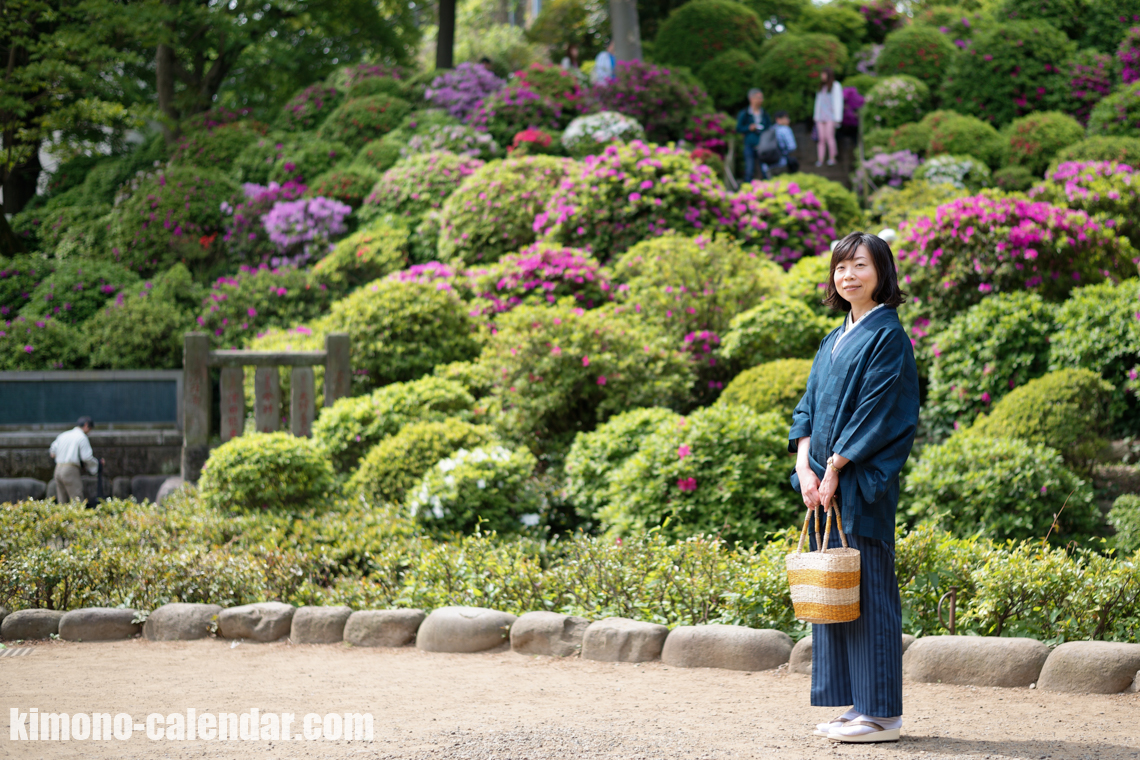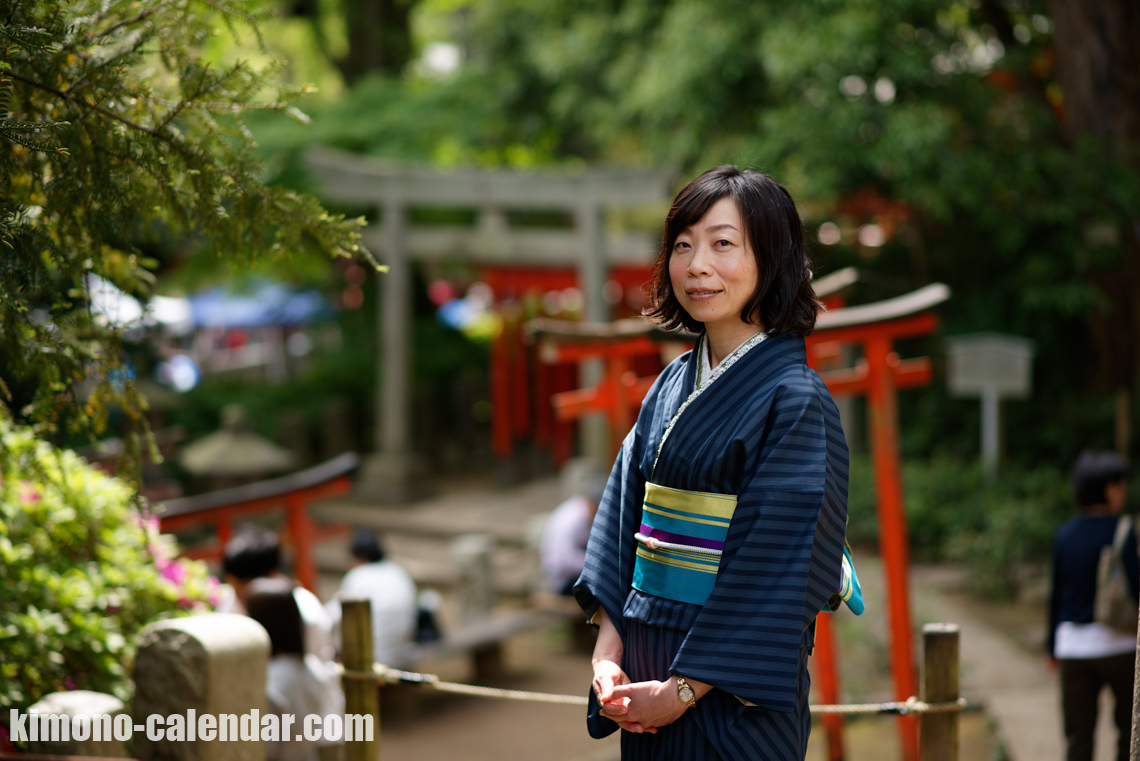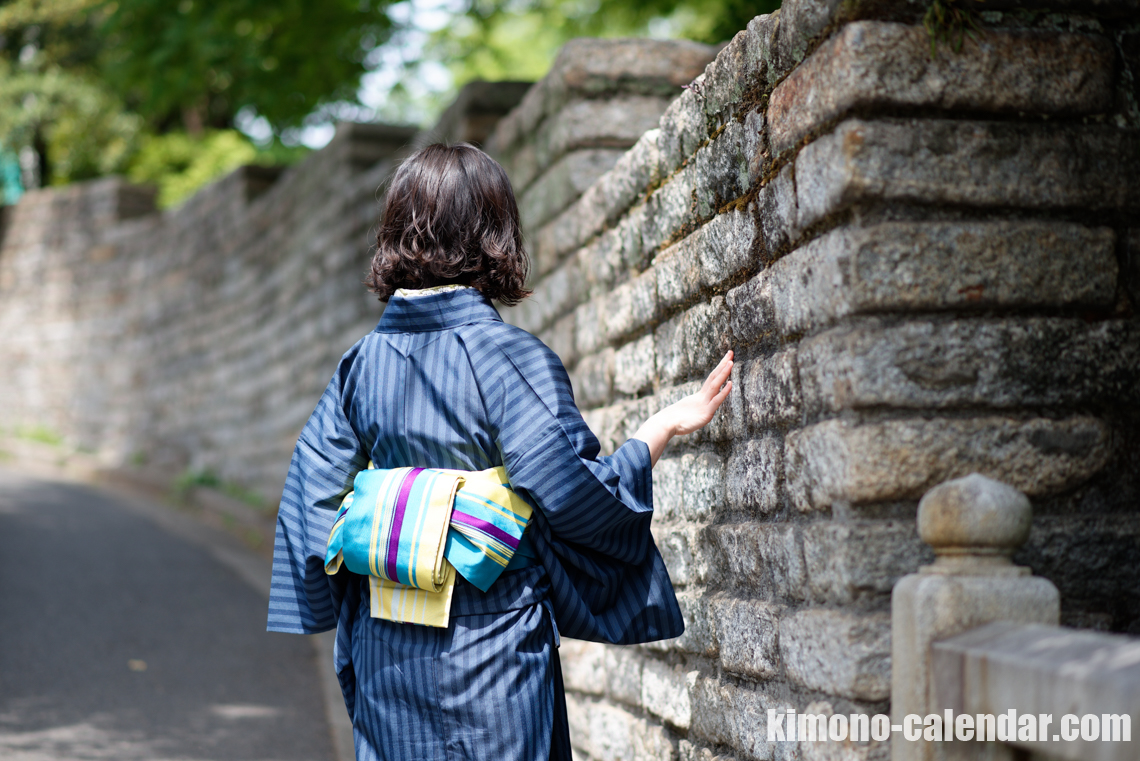 Q. May I know your name?
A. Everybody call me 'Niwacchi'.
Q. What is the point of this cordinate today?
A. It was a forecast that it will be warm today, so I chose Hitoe-kimono. As a result of putting a sense of unity with the navy blue stripe as a whole, I got a somewhat dark image so I tried putting a Dateeri. Obi also choose Stripes Obi according to kimono. Haori-jacket selects those with a sheer feeling and devises it so that it does not look hot.
Q. How often do you wear a kimono?
A. It's about once a month.
Q. What did you care about wearing the kimono with this weather and temperature?
A. Nothing in particular.
Location: Nedu jinja Google MAP