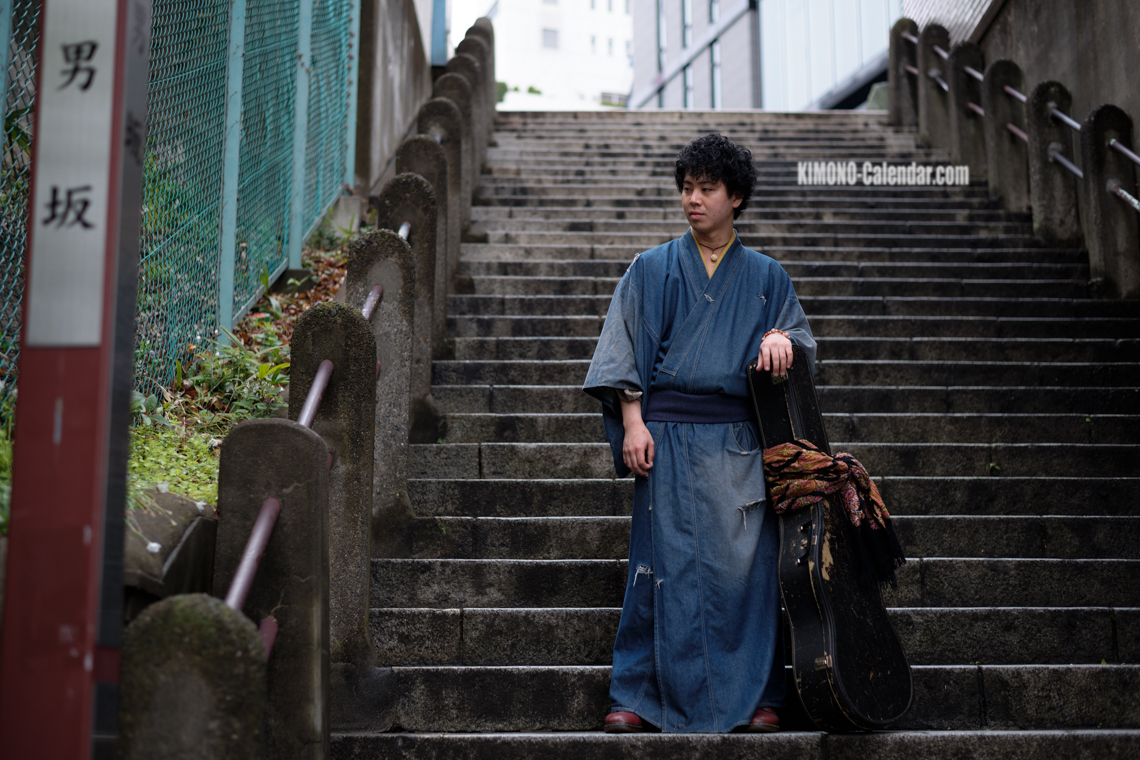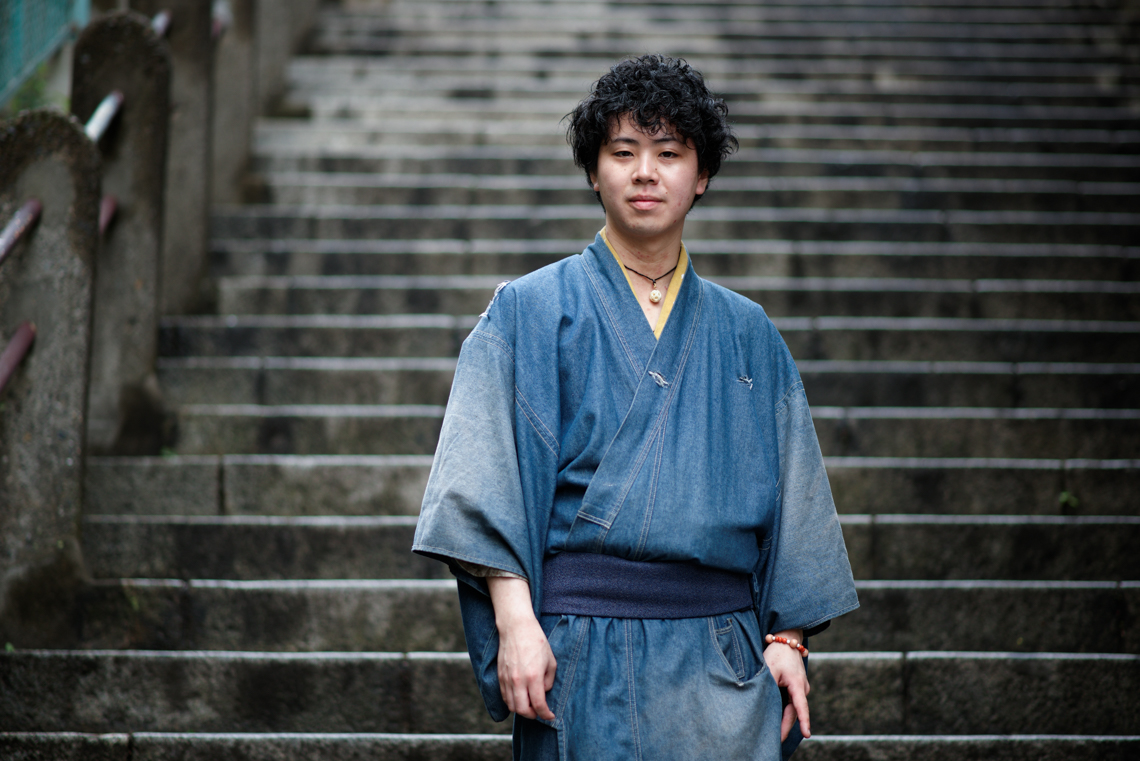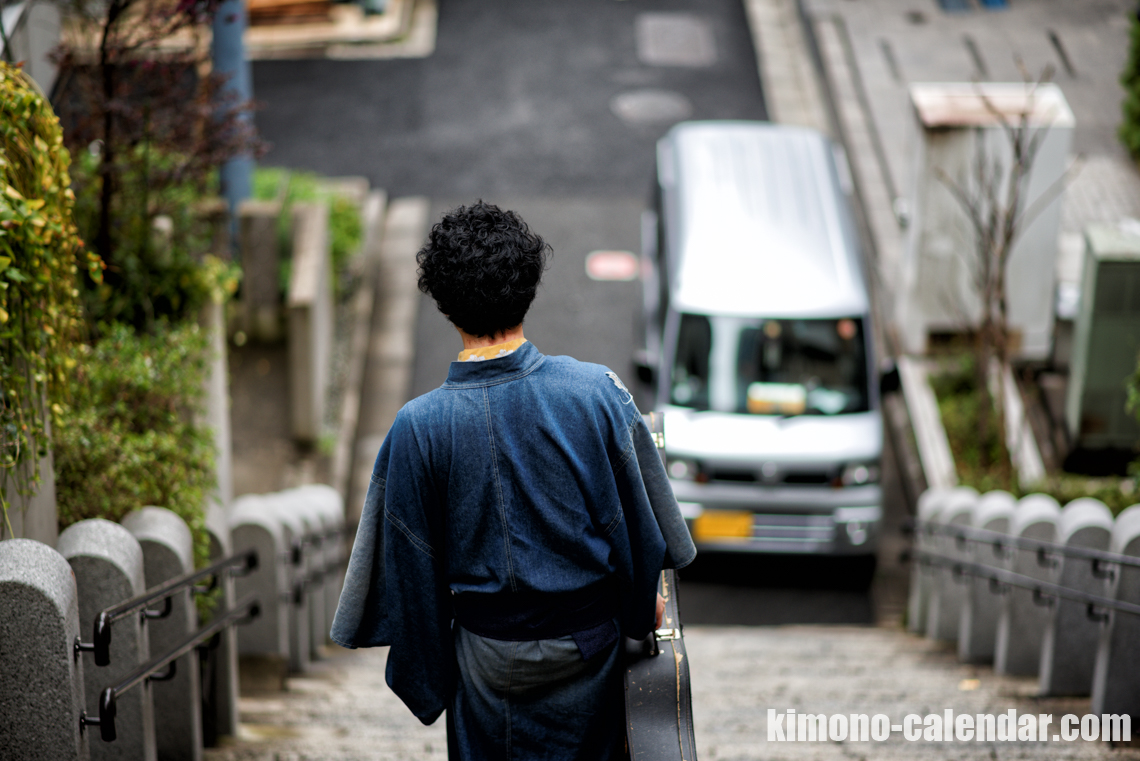 Q. May I know your name?
A. I'm Motonobu Nishimura.
Q. What is the point of this cordinate today?
A. That the kimono to match the guitar, I tried to choose the denim kimono that made damage processing in own. Haneri contains the pattern of the person playing the guitar.
Q. How often do you wear a kimono?
A. It's about three to four times a week.
Q. What did you care about wearing the kimono with this weather and temperature?
A. Kimono of denim material which does not matter even if it gets wet is also useful for rainy days.
Location: Ochanomizu Google MAP