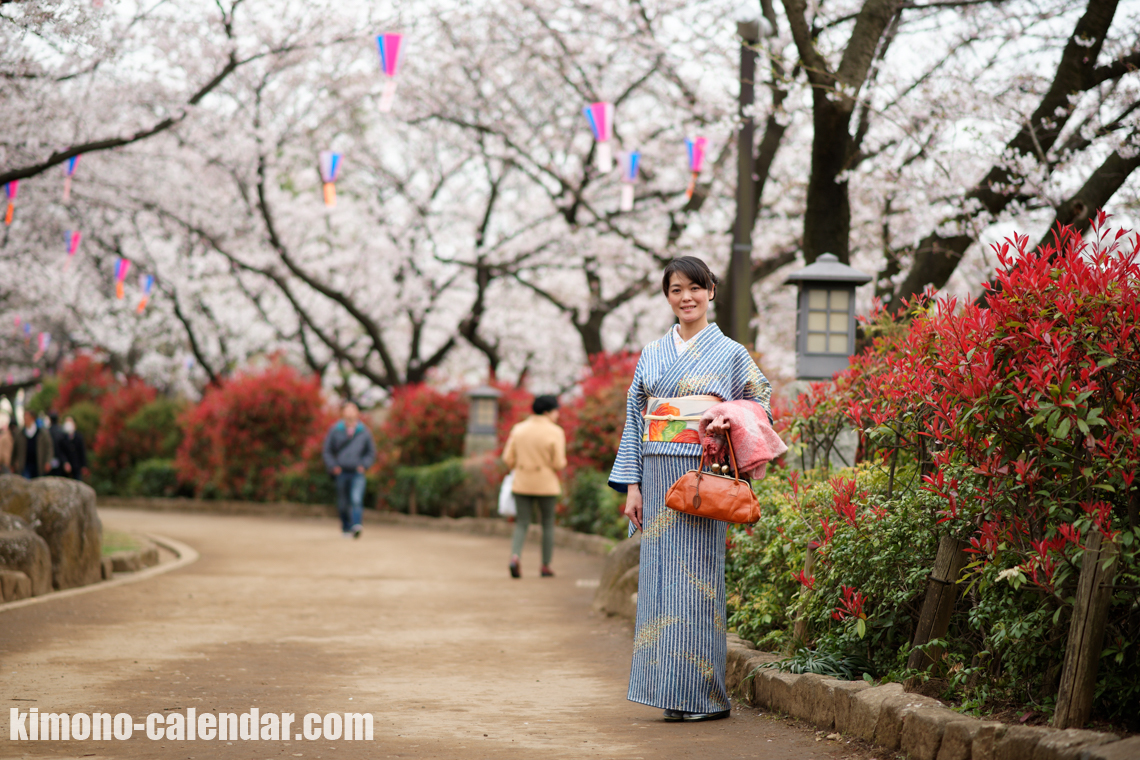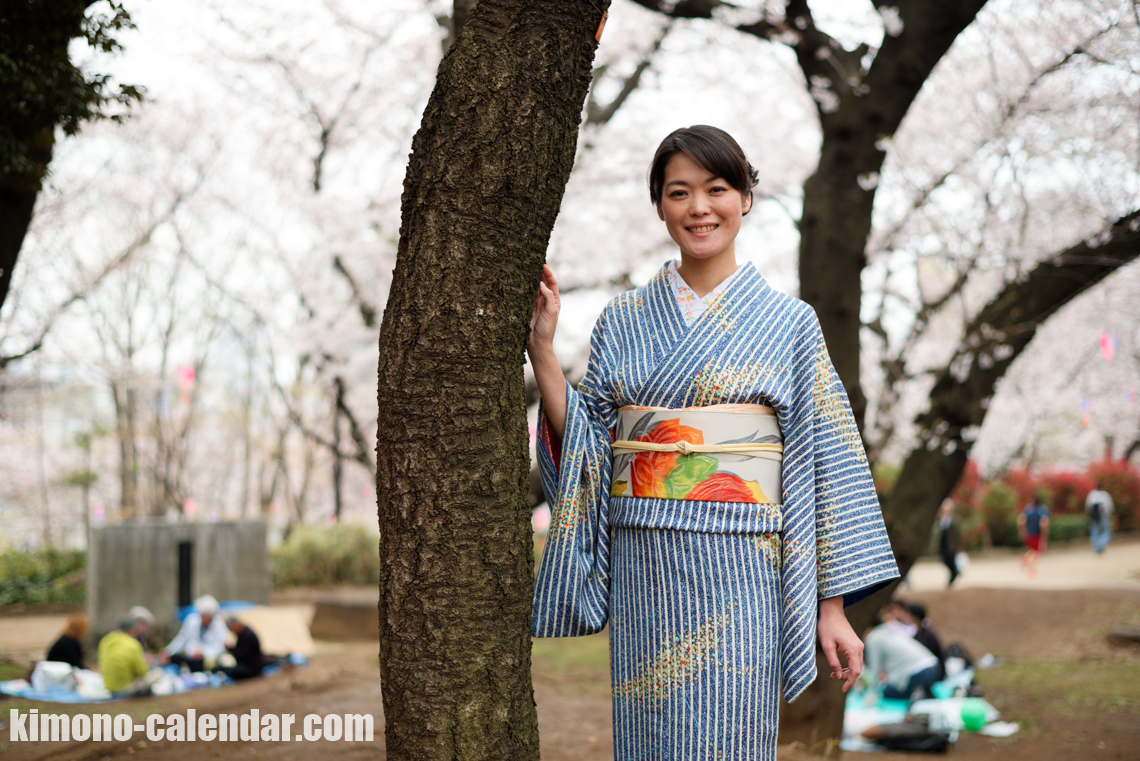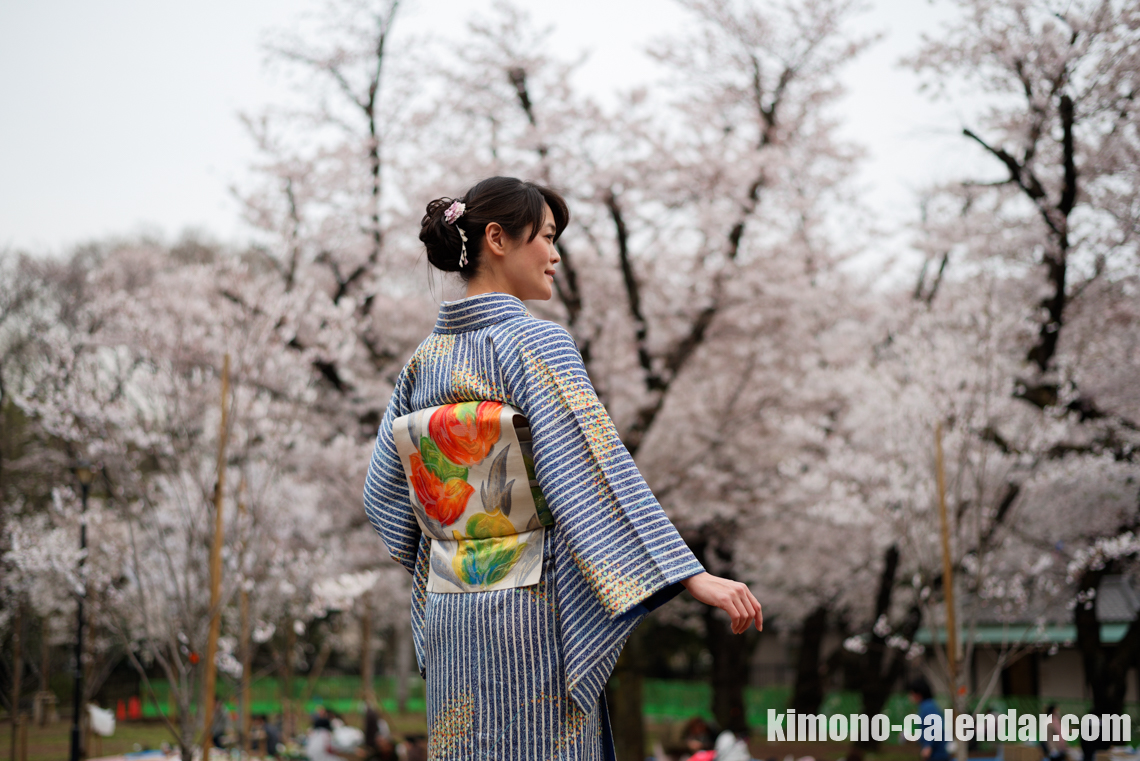 Q. May I know your name?
A. I'm Naoko Tamura.
Q. What is the point of this cordinate today?
A. As cherry blossoms were in full bloom, I came to see cherry blossom of Asukayama park as last year. I made it to a blue kimono so as to stand out against a cherry blossom pink. Pink and blue are my favorite color matching.
Q. How often do you wear a kimono?
A. Four times a week!
Q. What did you care about wearing the kimono with this weather and temperature?
A. Today it is warm, so it was just OK with Obi-tsuki, but I thought that it will get chilly a bit on the way back, and I bring a stoles. Obi-tsuki is a state in which the Obi is visible without wearing Haori-jacket or coat. Obi-tsuki is not a problem if a casual wear, but when it is a formal place or formal clothes it's become impolite. But, there is no need to care too much in modern times. It's OK if it thinks flexibly according to the temperature.
Location: Oji Google MAP