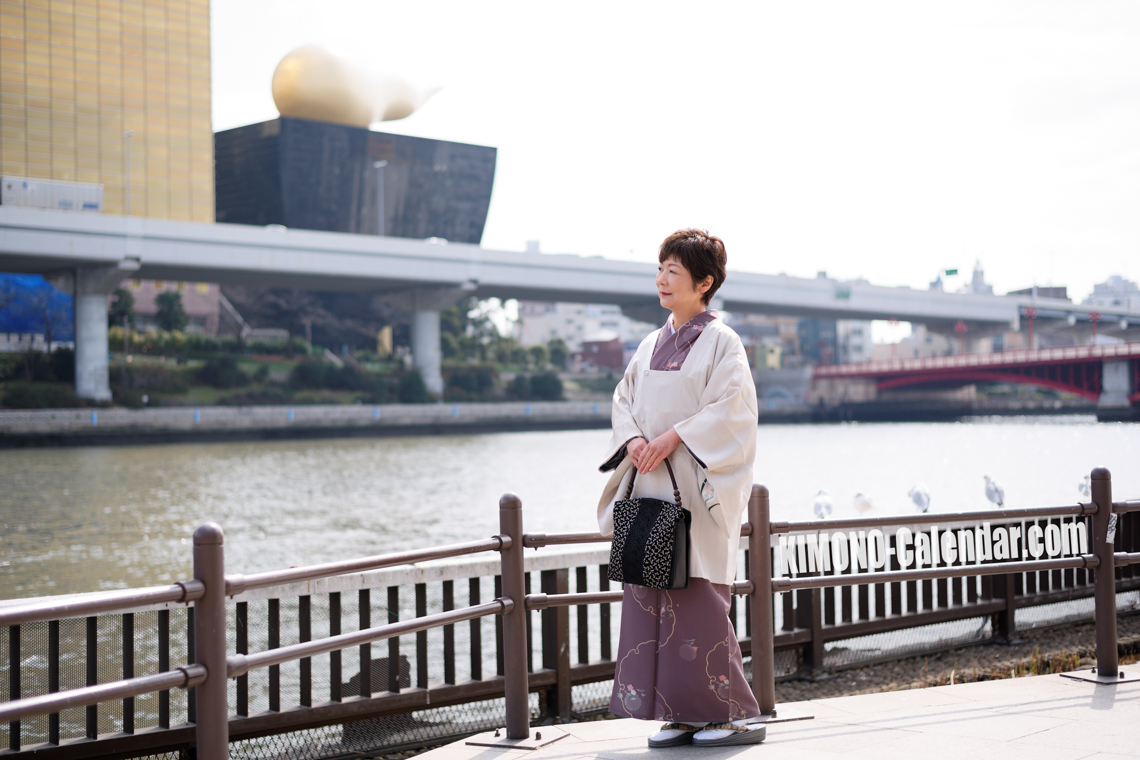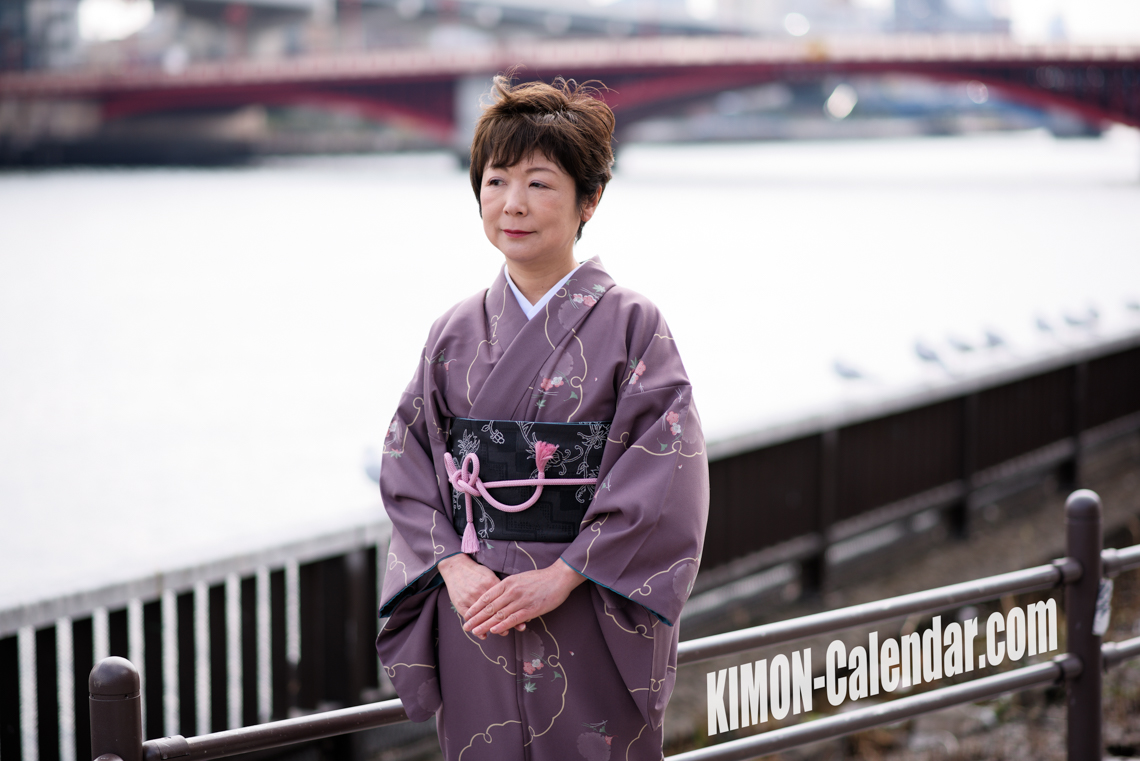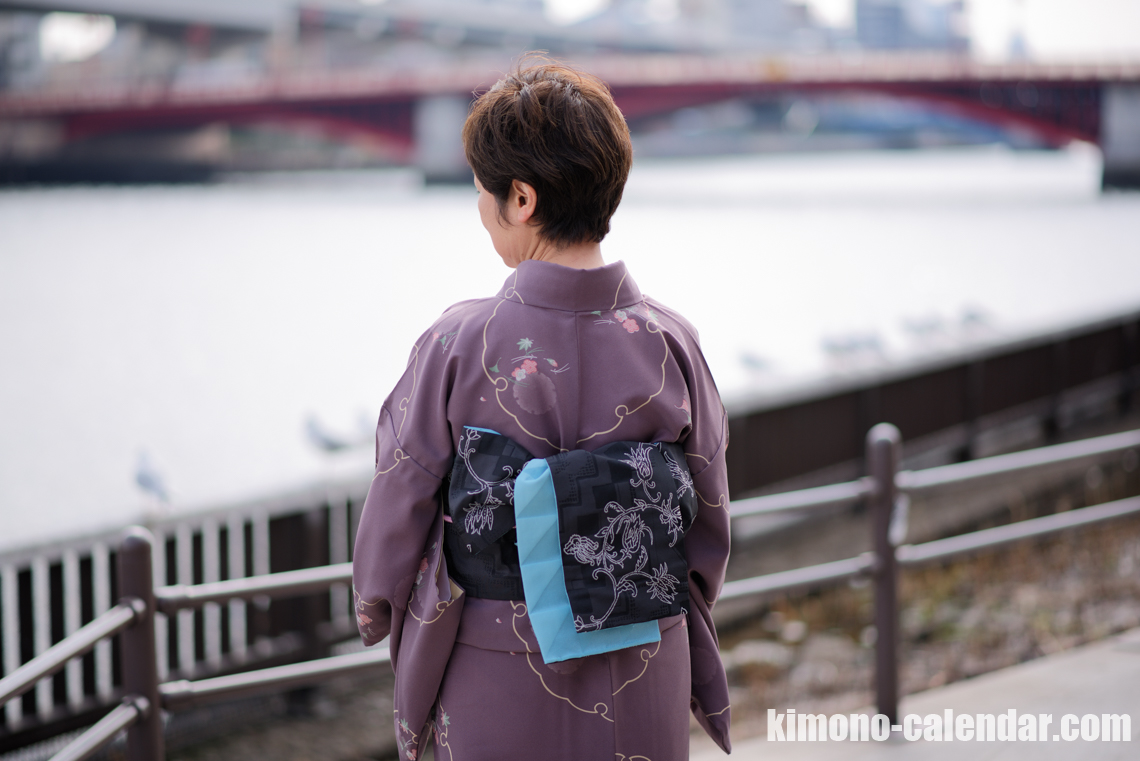 Q. May I know your name?
A. I'm Misato Takagi.
Q. What is the point of this cordinate today?
A. As it will be spring soon, I wanted to coordinate to a bright atmosphere overall, I chose a flower pattern for kimonos, Obi-bands and Michiyuki-coats. And I used pink on the Obijime. Obijime is Obi-code. Obijime is a code that binds the center of the Obi.
Q. How often do you wear a kimono?
A. It's about once or twice a month.
Q. What did you care about wearing the kimono with this weather and temperature?
A. Nothing in particular.
Location: Asakusa Google MAP