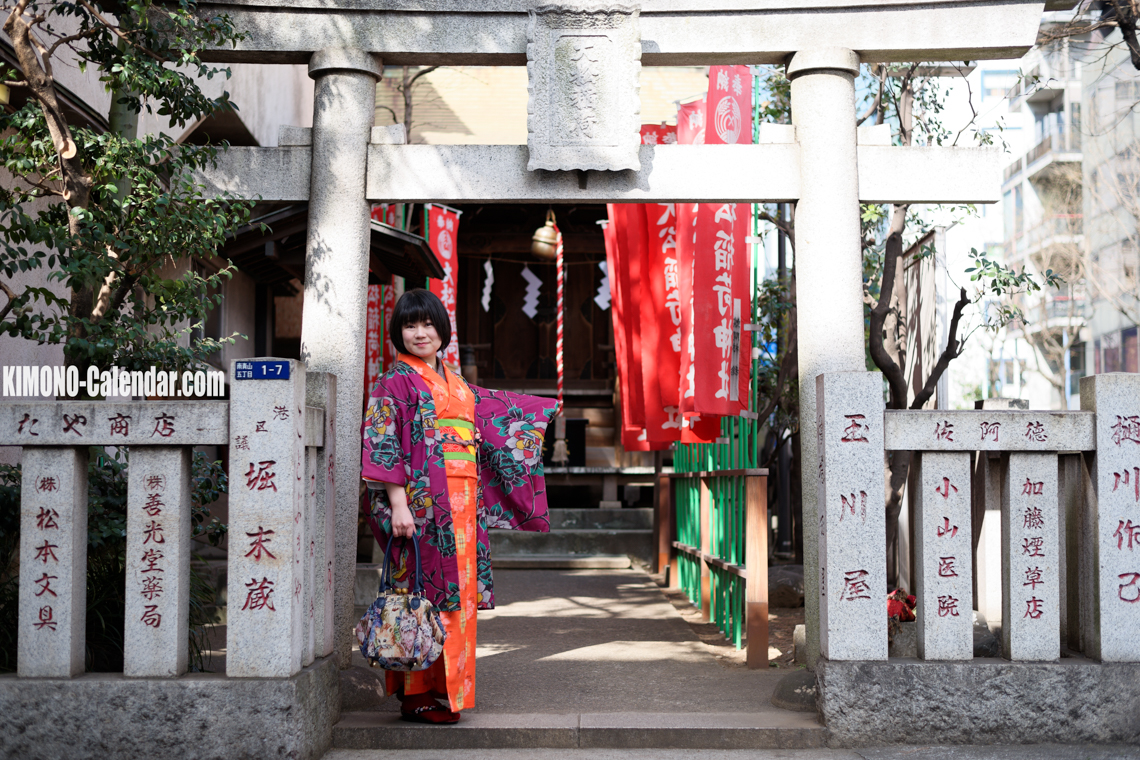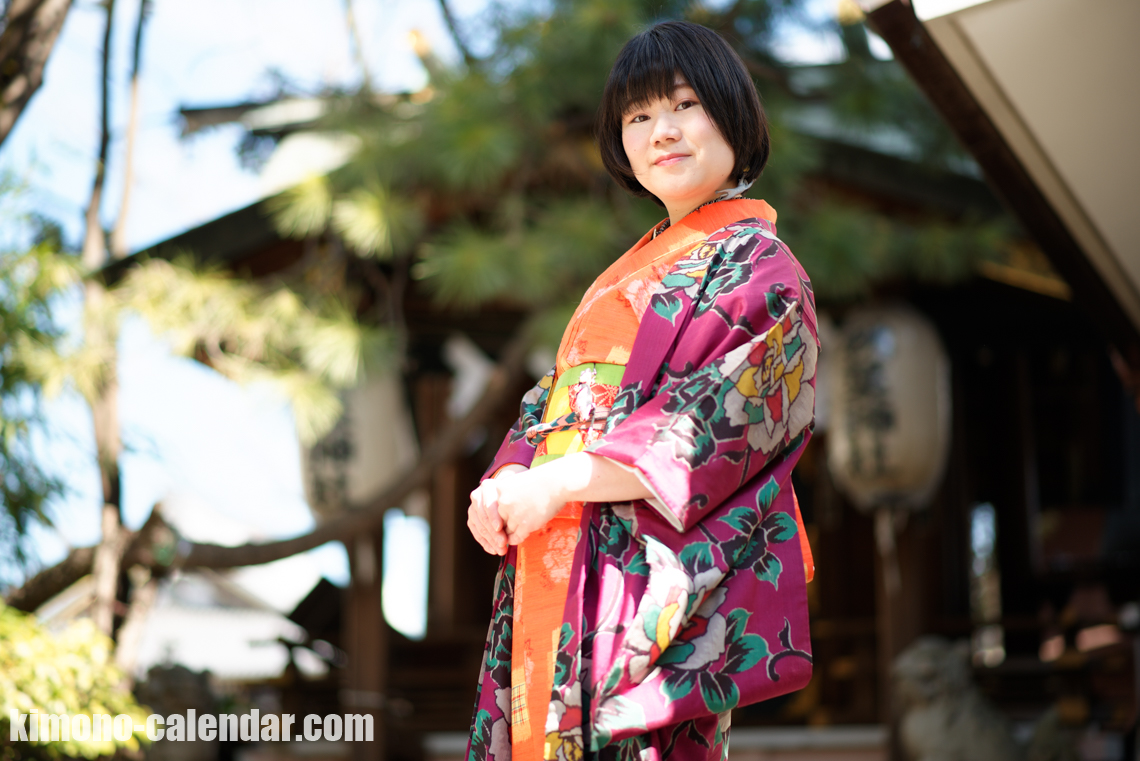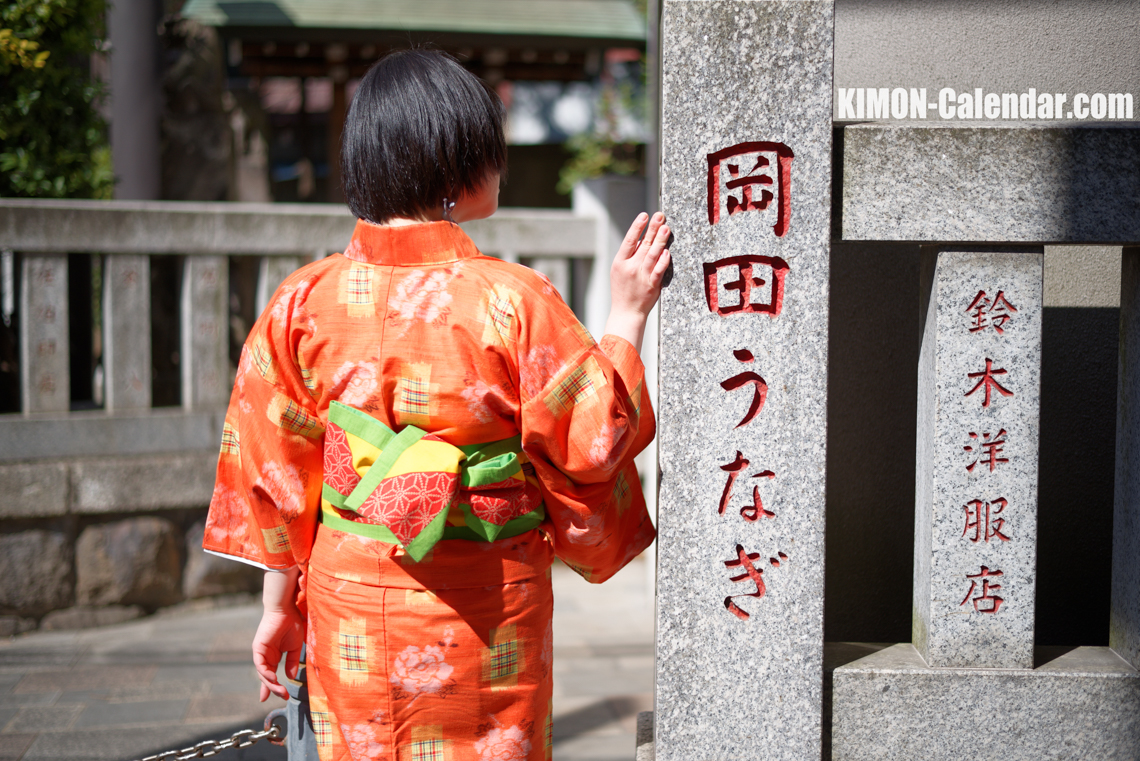 Q. May I know your name?
A. I'm Natsumi Iida.
Q. What is the point of this cordinate today?
A. I wanted to wear a favorite purple Haori-jacket, so I tried to coordinate the oranges' kimonos and highlighted the contrast.
Q. How often do you wear a kimono?
A. It's about once a month.
Q. What did you care about wearing the kimono with this weather and temperature?
A. Although the temperature is getting warmer a bit, the wind is still cold and the feet and the neck are cold, so I am wearing a stall and leggings.
Location: Harajuku Google MAP