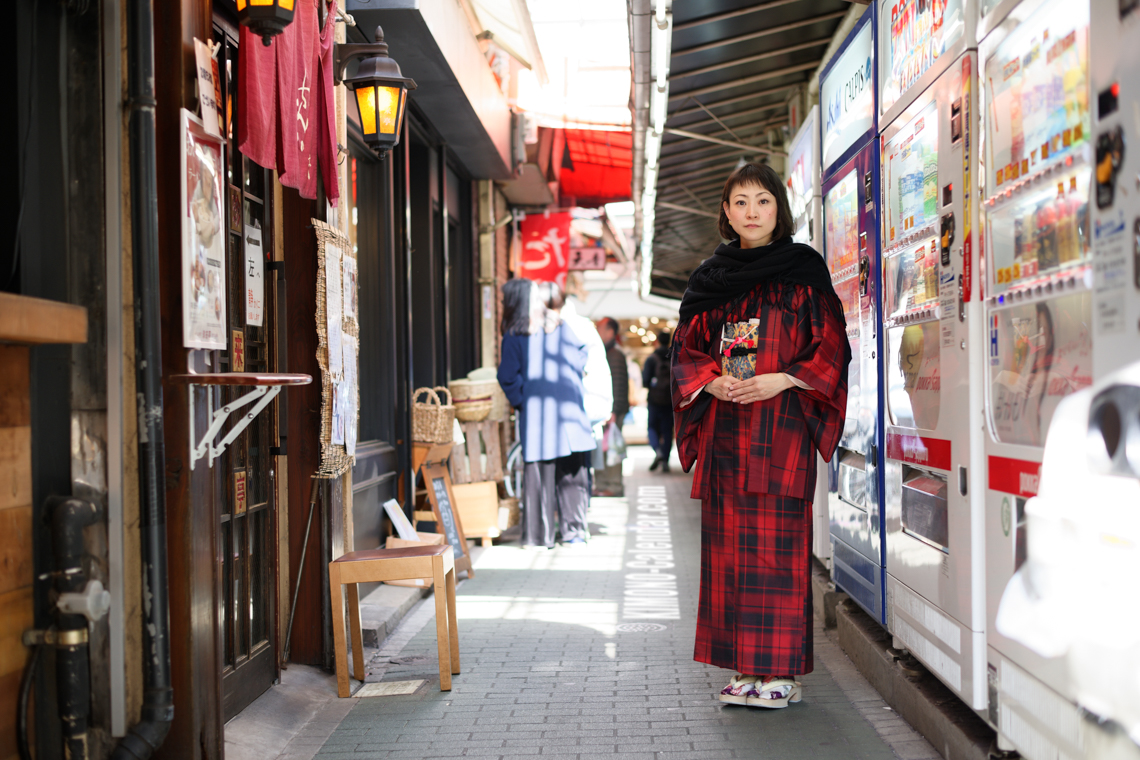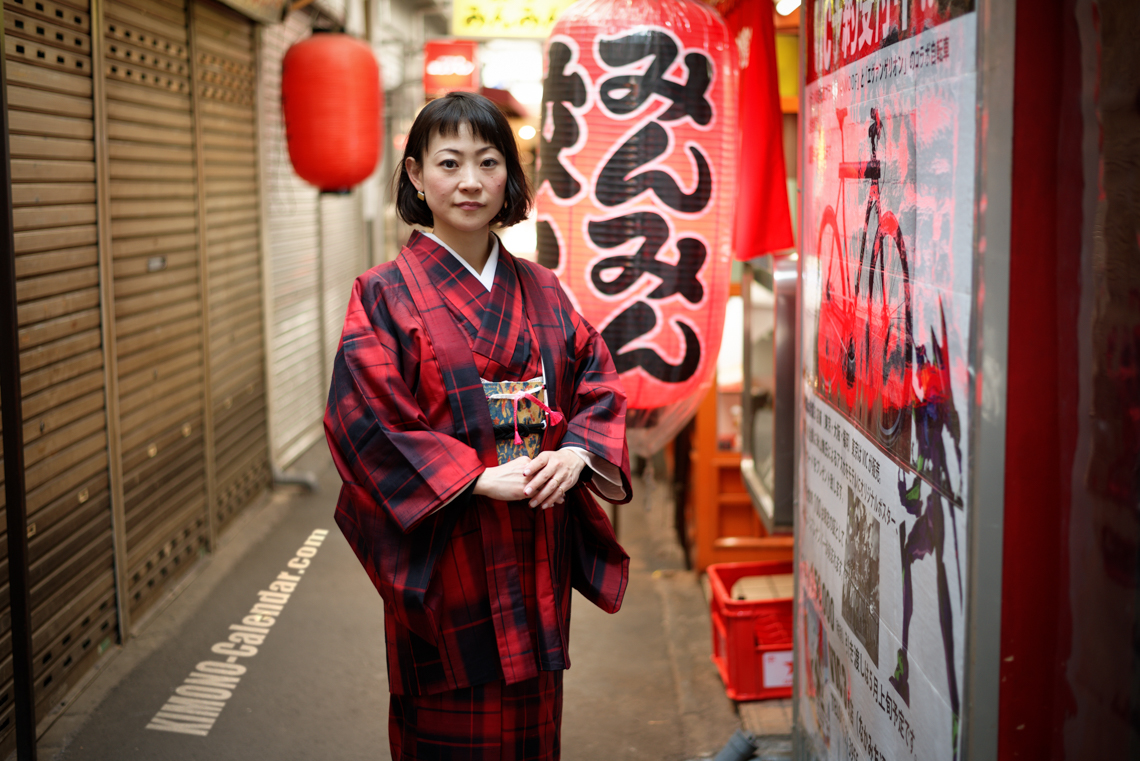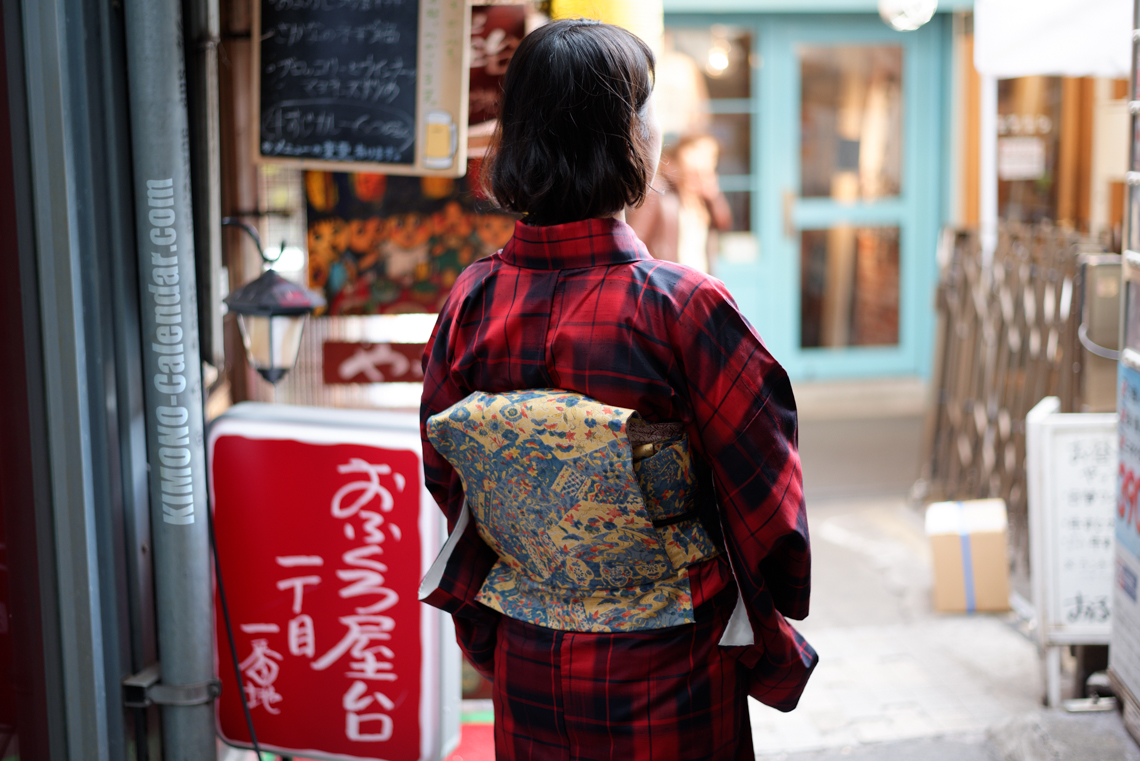 Q. May I know your name?
A. I'm Sachiko Kadota.
Q. What is the point of this cordinate today?
A. I imagined "old-fashioned" to suit the atmosphere of the Hamonica Alley, I tried wearing the ensemble inherited from the mother.
Q. How often do you wear a kimono?
A. It's about once or twice a month.
Q. What did you care about wearing the kimono with this weather and temperature?
A. Today is a forecast that it will be warm in February, so I did not wear the coat.
Location: Kichijoji Google MAP