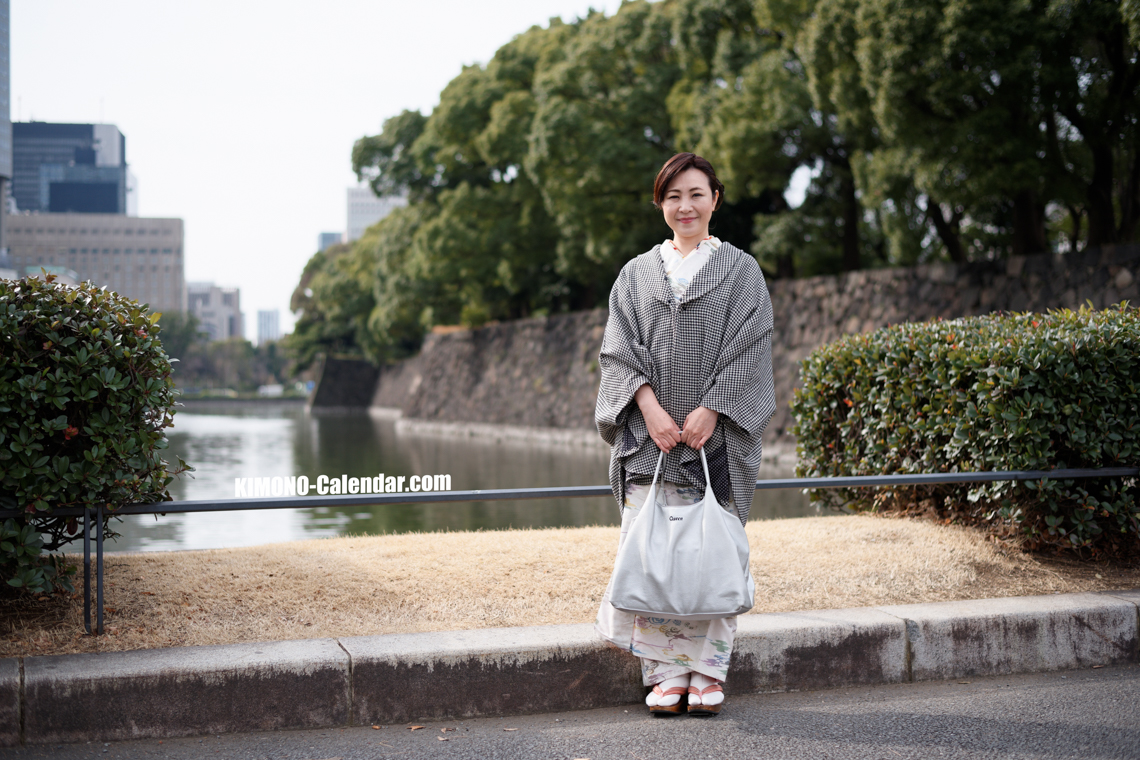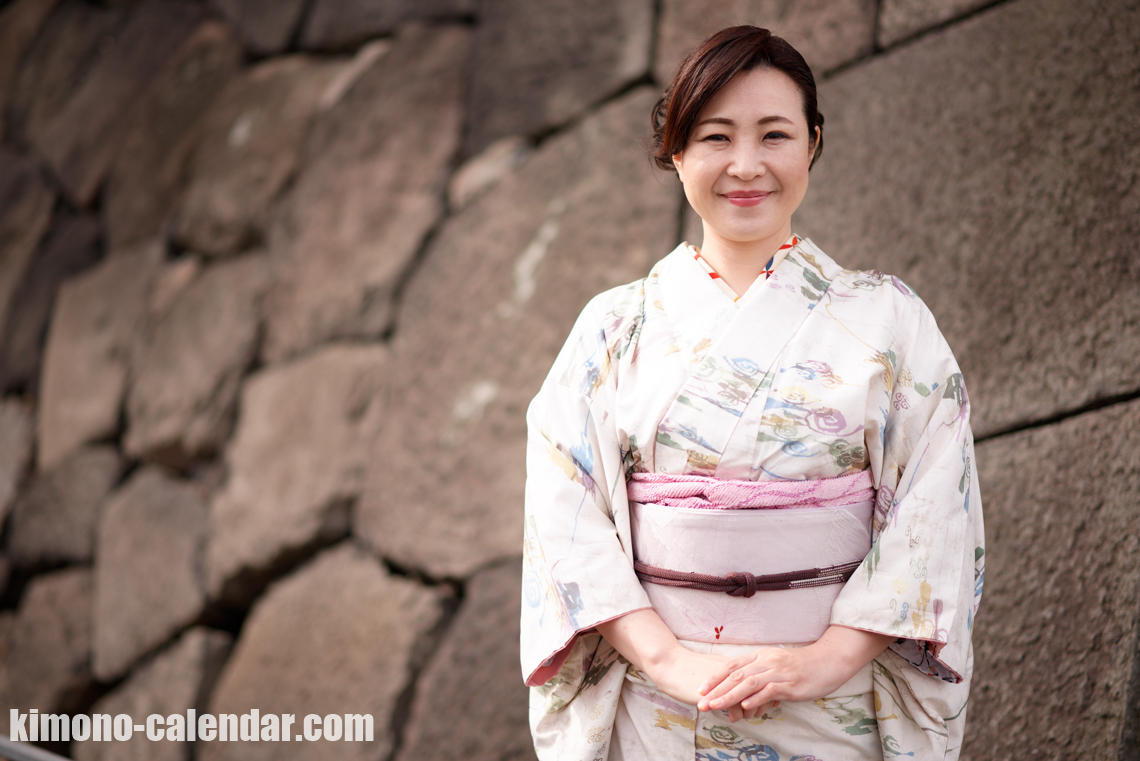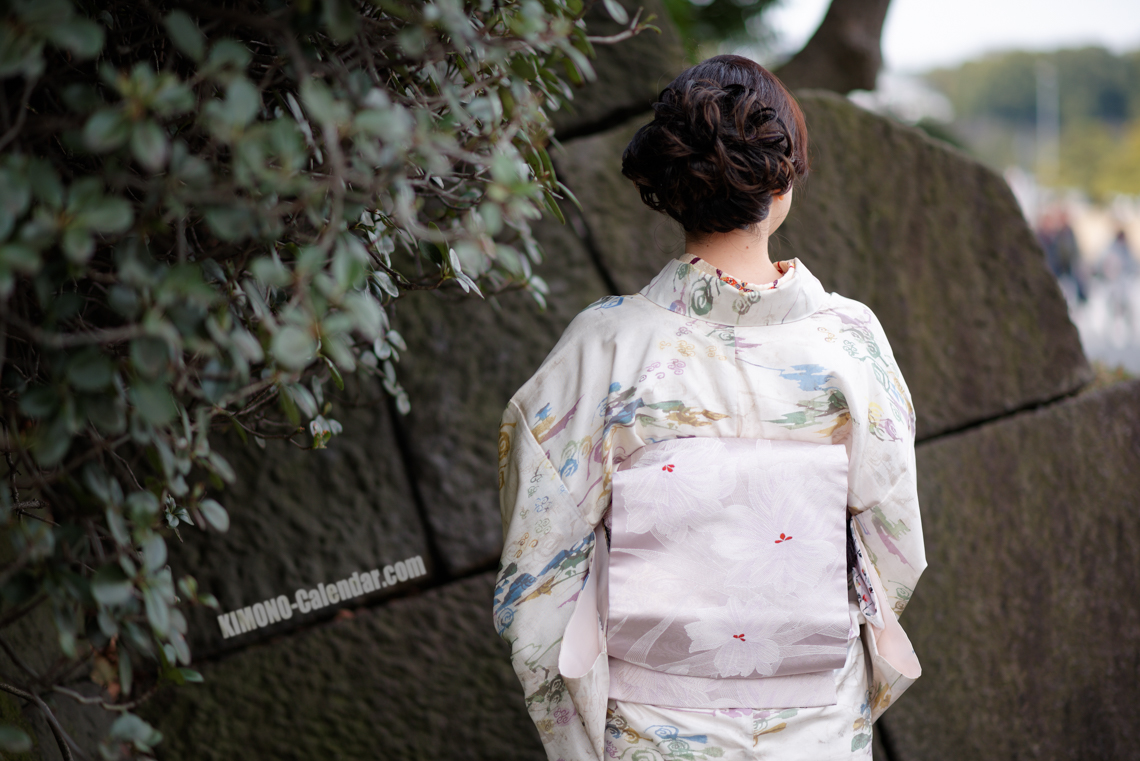 Q. May I know your name?
A. I'm Saki Imai.
Q. What is the point of this cordinate today?
A. Yesterday the wind called "HARUICHIBAN" blew, so I was conscious of springiness, I tried to coordinate with lining and belt adopting pink. "Haruichiban" is the first gale of spring. Spring come to Japan as this wind blows. In Japan, spring is cherry blossoms. Speaking cherry blossoms is pink. So we incorporated the pink to coordinate.
Q. How often do you wear a kimono?
A. It's about 10 times a month.
Q. What did you care about wearing the kimono with this weather and temperature?
A. Wearing the "Tabi" of fleece.
Location: Hibiya Google MAP