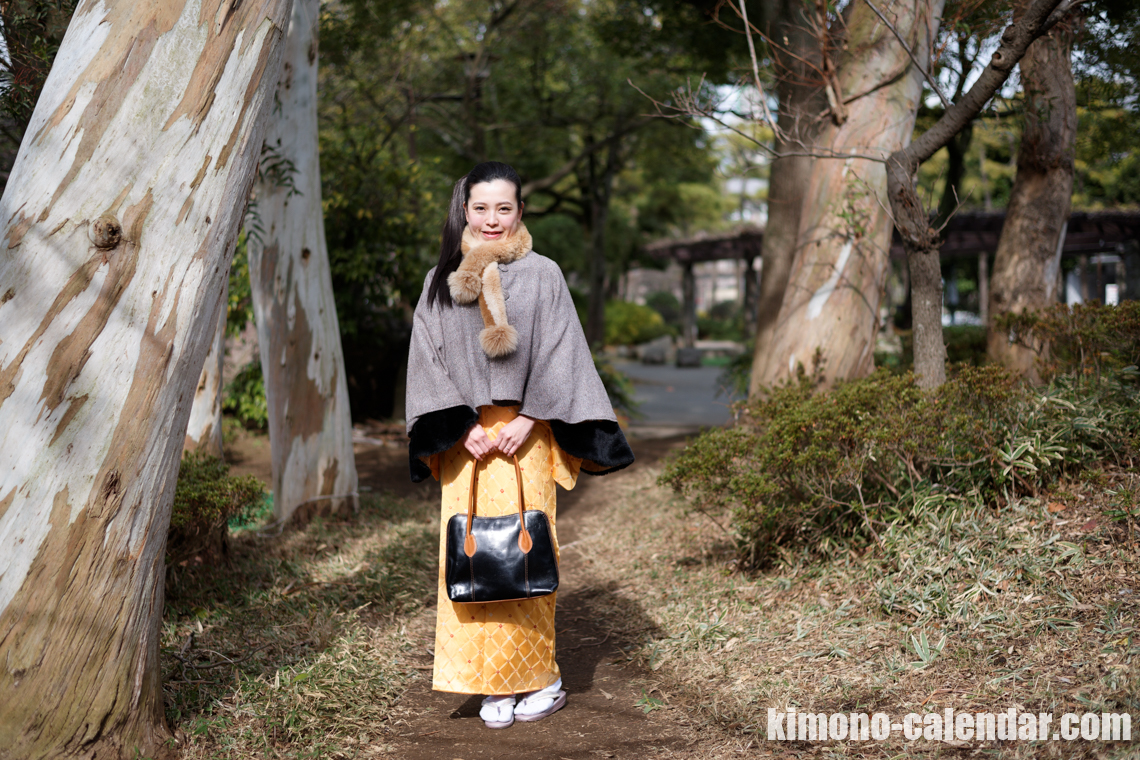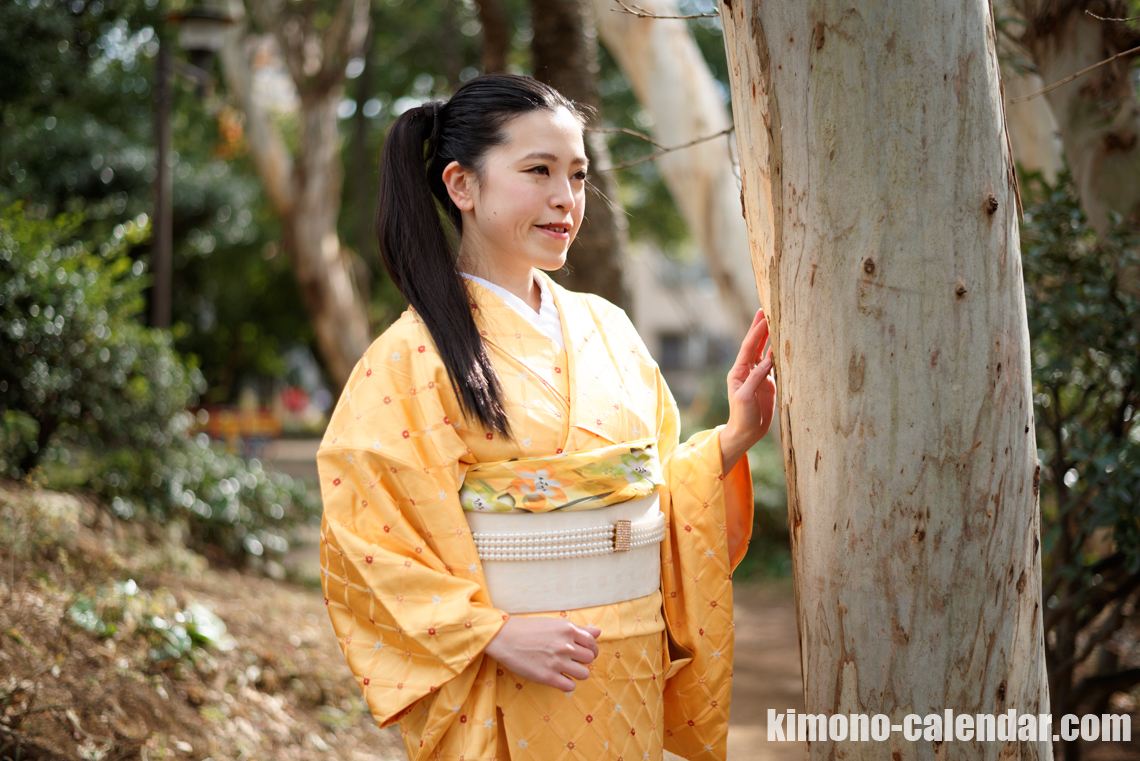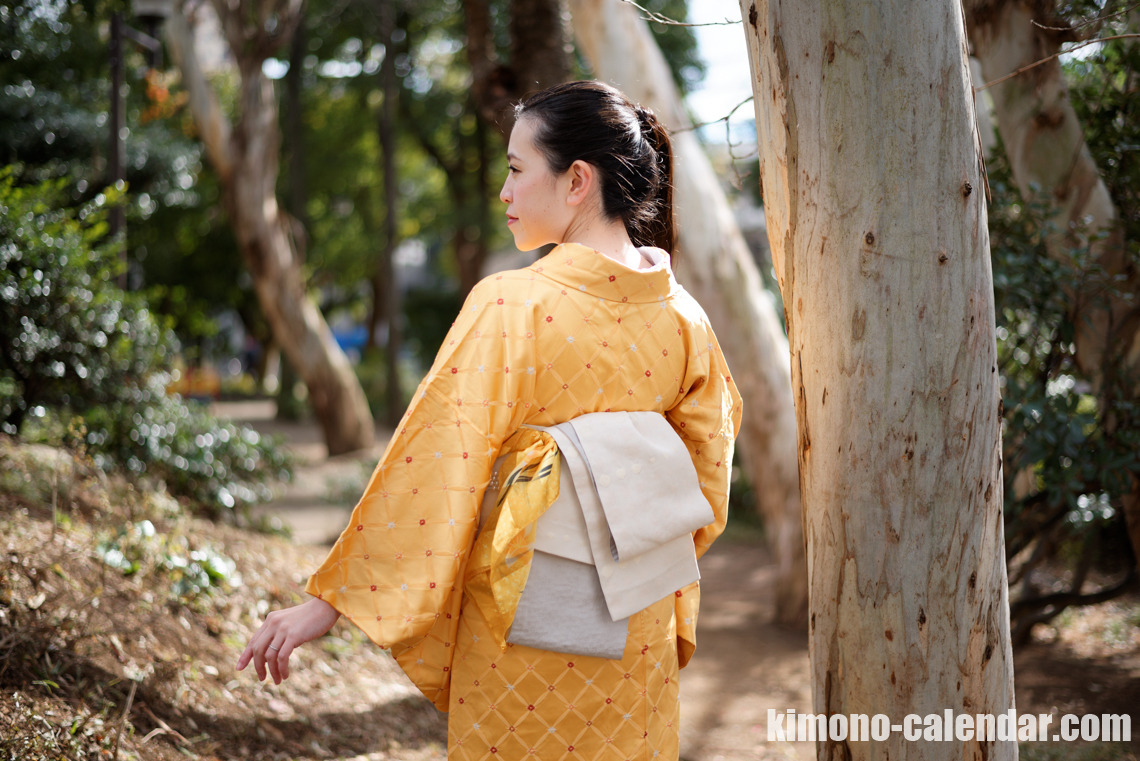 Q. May I know your name?
A. I'm Chihiro Ogawa.
Q. What is the point of this cordinate today?
A. I tried avoiding this color because me does not suit, but I tried it. Because of the color of kimono the color of the skin got worse so I made it show the white part of the neckpiece on a kimono as much as possible.
Q. How often do you wear a kimono?
A. It's about three to four times a week.
Q. What did you care about wearing the kimono with this weather and temperature?
A. It is cold today, so you can not miss the fluffy scarf.