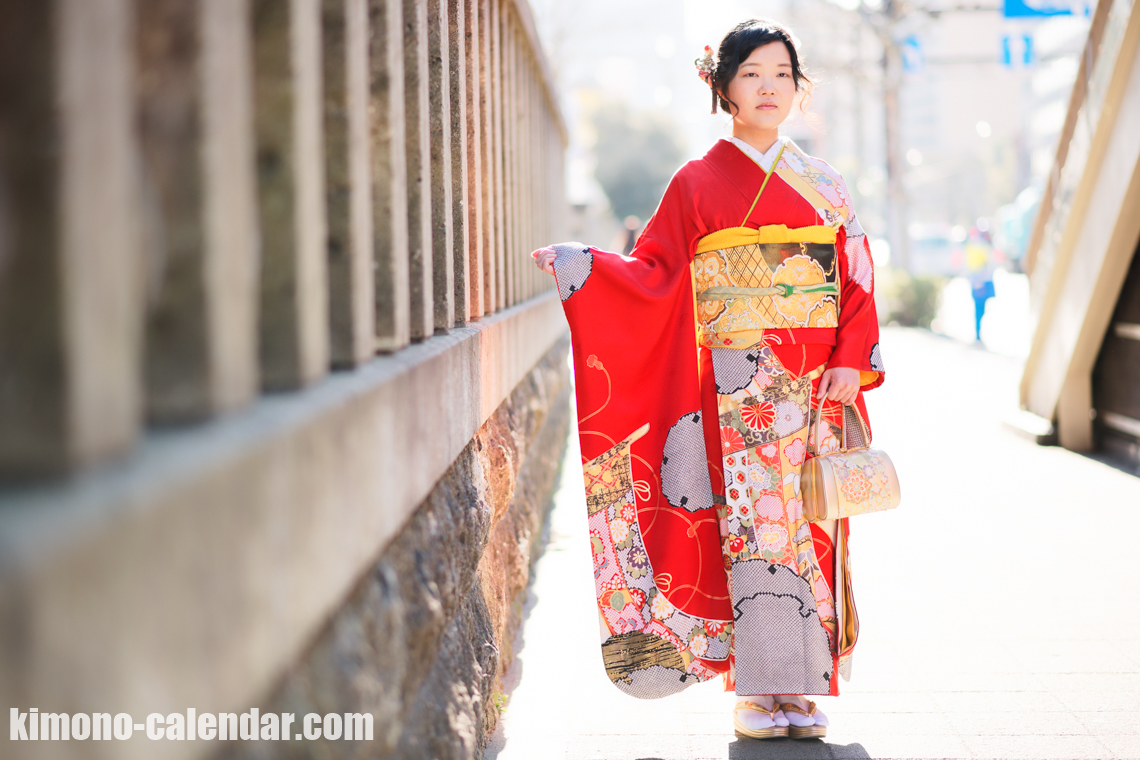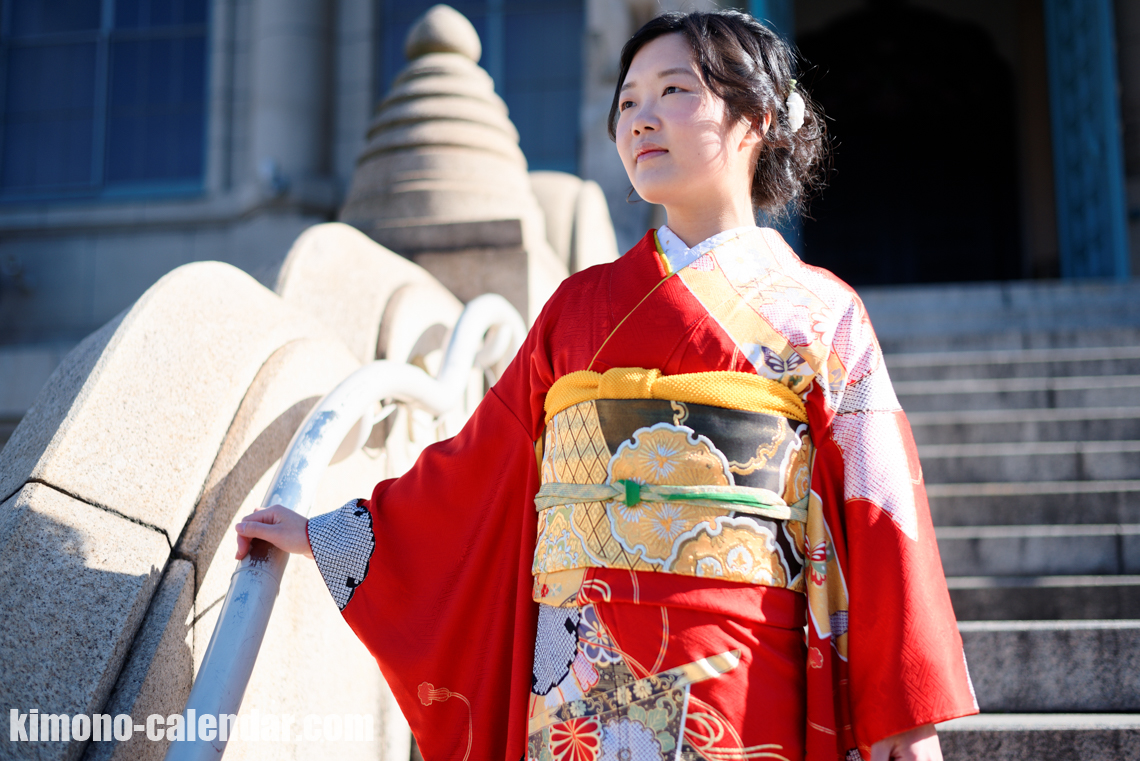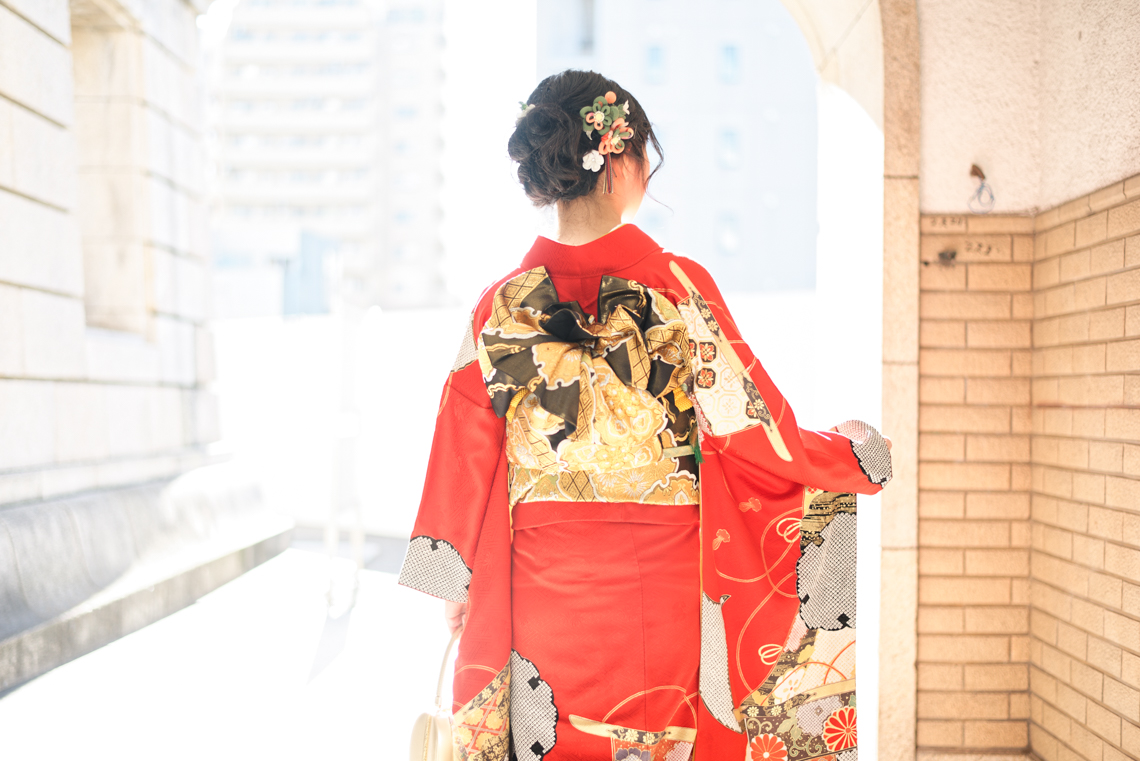 Q. What is the point of this cordinate today?
A. Because to attend the wedding of a friend, I was wearing a "Furisode" kimono. "Furisode" is the dress of a kimono.
Q. How often do you wear a kimono?
A. I think it is two to three times a month.
Q. What did you care about wearing the kimono with this weather and temperature?
A. Since heating is working in the ceremony hall, I am taking measures against cold in outerwear to make it easy to slip off. Outerwear is Stole, Long gloves, and disposable heat pack.
Location: Tsukiji Google MAP